10 Minute Daily Reality Check
Join me 7 days a week as I blow the lid off everything you THINK you know about dating, relationships, society, and more.
Recently Featured Guests: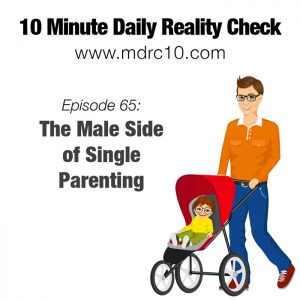 Let's talk about something not a lot of people talk about: the male side of being a single parent. How do you deal with the ex? How do you still be the best parent you can be for your son or daughter?
We're going to talk about all of this and more in today's reality check, where I'm joined once again by Greg and Eddie.
So rate, download and subscribe to us in your podcatcher of choice, get in touch with Eddie at eddiepalmer12@gmail.com, and if you'd like to connect with Greg you reach him through me at david@davidwygant.com.