10 Minute Daily Reality Check
Join me 7 days a week as I blow the lid off everything you THINK you know about dating, relationships, society, and more.
Recently Featured Guests: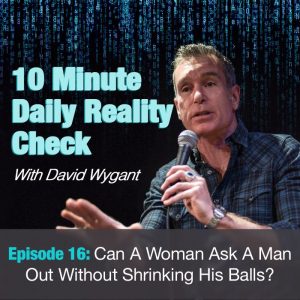 One of my friends, Jonathon Aslay, really stirred the pot up on Facebook the other day by stating something bold: A woman CAN ask a man out!
So, I invited Jonathon into the studio to expand on this controversy with me and Jon Keegan. And we're going to ask: does this really shrink a man's balls? If so, why should women car? And why this is such a f*cking controversy in the first place!?
Be sure to check out Jonathon here: www.jonathonaslay.com