10 Minute Daily Reality Check
Join me 7 days a week as I blow the lid off everything you THINK you know about dating, relationships, society, and more.
Recently Featured Guests: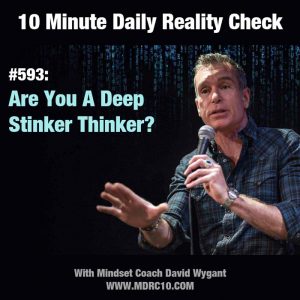 Do you allow your thoughts to stink up your life? Are you always thinking about how things should be or how to get things done?
Thinkers tend to spend more time in there heads than actually getting things done.
Today John Keegan and I explore the world of the chronic head games thinkers play and how to change that self-destructive behavior.