10 Minute Daily Reality Check
Join me 7 days a week as I blow the lid off everything you THINK you know about dating, relationships, society, and more.
Recently Featured Guests: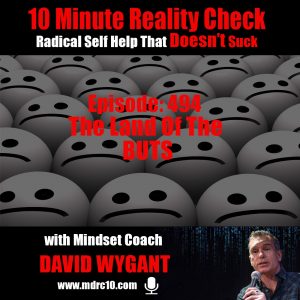 Are you where you want to be in life?
I want you to write down the things in life that you absolutely love.
When we go through dark times, or "dark cloud-itis", we forget about those things that we appreciate. We concentrate on the things that aren't working.
"Things are great, but…."
It means you're not happy where you're at.
The "power of but" tends to leave us feeling not great.
Write down what you appreciate and then act on it. If you appreciate people, call them or text them, tell them how much you appreciate them.
Battling negative energy is a waste of your time.
Do the appreciation list and have a great weekend.