Join me 6 days a week as I blow the lid off everything you THINK you know about dating, relationships, society, and more.
---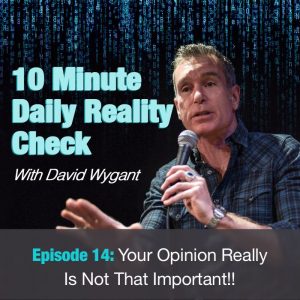 This is going to be news for a lot of you, but I have to say it: Your opinion is really NOT that important!
But here's the bigger point: Why do you care that so many people know your opinion? Why do you NEED to broadcast your thoughts to so many people?
Join me and my friend Jon again as we introduce you to today's reality: why your opinion isn't that important, but also why that's ok for you.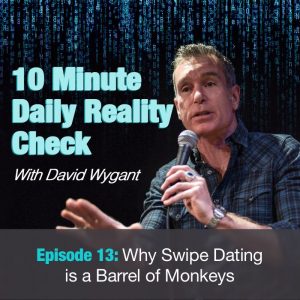 Remember that game barrel of monkeys? You would throw the monkeys on the ground and then sit there for hours trying to hook them together.
Well, that's what "swipe dating" (Tinder, Bumble, etc.) has become like. Because you can't really get a feel for someone by swiping.
You're constantly swiping for the next person hoping they're going to be better than the last.
You're only going to sit there (probably on the toilet, if you're a guy) endlessly swiping trying to connect.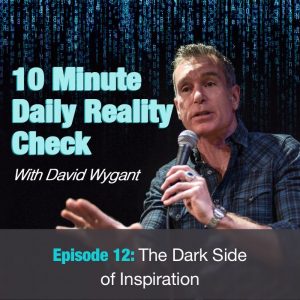 We all have good moments and bad moments. Good days and bad days. Great inspirational bursts… and then really dark inspiration.
But here's the thing: don't deny yourself that darkness. Don't pretend everything's ok in life when it's not.
Empower yourself by embracing life as it is. The good and the bad. The light and the dark. It makes you feel alive, and it makes your life feel more real.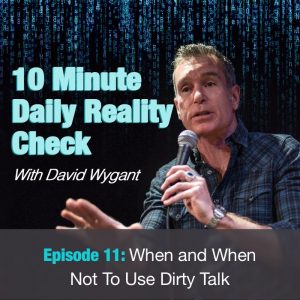 Dirty talk can be downright hilarious.
I mean, don't get me wrong. I LOVE dirty talk, but the things we say to each other sometimes…?
So that's today's topic on the 10 Day Reality Check. Today I have John with me in the studio again, and we're going to talk about dirty talk, when to use it, and when you definitely shouldn't use it.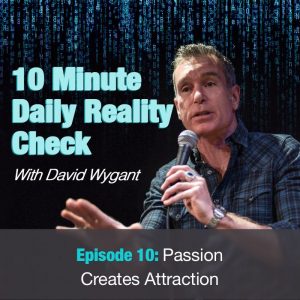 There are certain things in this world you definitely don't want to "catch", from the clap to the common cold.
But one contagious thing you definitely NEED to catch is passion. Because if you are passionate, you will always be attractive. If you are passionate, you will never "run out of things to say."
You will live a life of abundance, and isn't that the kind of life we all want to live?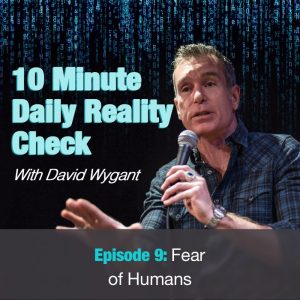 Today we're going to continue talking about what we've been hammering and hammering away at: fear of humans!
That's why you're addicted to your iPhone. That's why you can't stop playing with yourself. It's your fear of other people.
Why? Why are you so afraid?
Today we're joined by our two regular guests T.J. and Camille, and you better believe we're going to get to the bottom of this. Why are you so afraid of one of the greatest things you could ever be a part of: love and connection with another human being.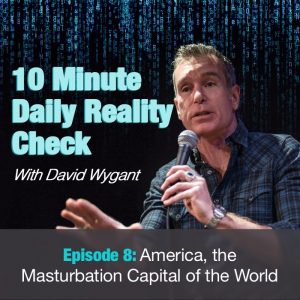 If I was given a vagina for just one day… you wouldn't hear from me for 24 hours.
Because you see, in America we've become the masturbation capital of the world.
We masturbate all day and then we wonder why we're not meeting other people, why we're not connecting.
And it's because we're wasting all our sexual energy on a fantasy made by some creep in Van Nuys. So today's challenge: stop masturbating and start living. Are you in?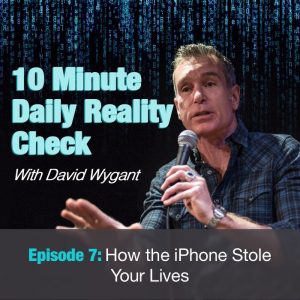 Every day, we're swiping. We're typing. We're texting each other about the people we'd like to meet, the people we'd like to connect with, instead of… (here's a novel idea) CONNECTING WITH THEM!
In today's rant — I mean, podcast — I have my good friend T.J. in the studio, and T.J. and I talk about how the iPhone has hijacked your life. It's given you the disease I call "blowjob neck," staring at your little screen every day.
But today's the day I challenge that reality and challenge you to wake up, smell the roses and connect with one another.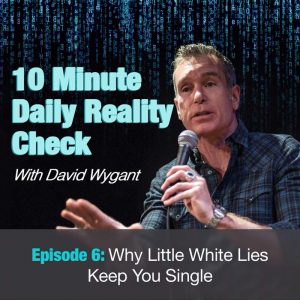 Dating, especially online dating, has become so filled with lies.
You lie about your age or your attitude or your outlook on life. Your pictures that make you look younger, skinnier or different are lies (implicitly).
White lies, sure. Maybe you think they're harmless. But the person you're representing with those little white lies, that's not you. And as long as you keep up with those little white lies, people are going to want to date the representative rather than your true self.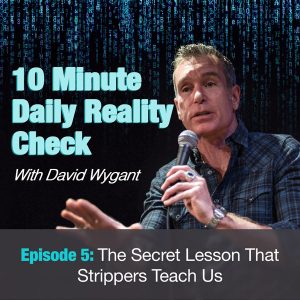 We're really a touch-starved society. We don't touch one another at all.
Today my guest is my good friend and one of my coaches, TJ. And today, TJ is going to claim that strippers have a lesson to teach us in this area.
They're dancing on your lap and are they afraid to touch? No. They're all over you, and it's time we get all over each other.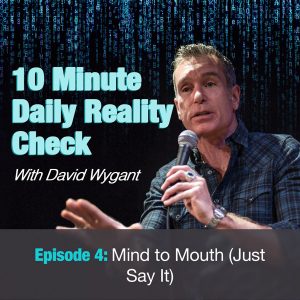 Mind to mouth: that's how we do this 10 Minute Daily Reality Check, and that's the name of this episode.
That's how Donald Trump won the presidency, folks.
That's how little kids are, that's the lesson they teach us. Don't be in your head, don't be anxious about what you're going to say.
You're happy to speak unfiltered when you trash a local restaurant on Yelp. You're happy to speak mind to mouth when you troll YouTube with your comments.
So today I challenge you to actually live that way. Mind to mouth. Just say it.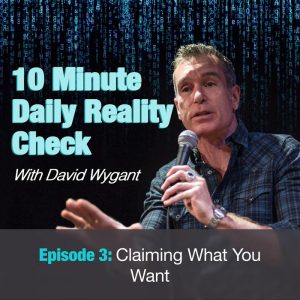 Today's reality is an interesting reality for all of you out there who are dating.
We do this painful dance around the issues instead of just talking and being upfront with each other.
When it comes to sex, men don't want to bring up the issue of sex because they're scared, and women don't want to come off as easy.
We're constantly speculating, playing the speculation game with each other instead of just asking for and claiming what we want.
So today, I'm going to challenge that reality and challenge you to be vulnerable, be comfortable and ask for what you want. Because you can't get what you want if you never ask for it.