10 Minute Daily Reality Check
Join me 7 days a week as I blow the lid off everything you THINK you know about dating, relationships, society, and more.
Recently Featured Guests: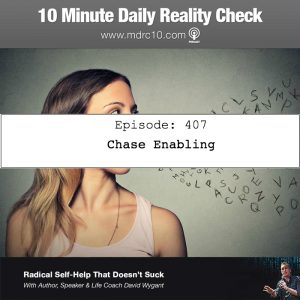 Today we are talking about dicks, people not the tool. And we dig into the concept chasing – are you a chaser? What is a chaser and if you are how can you overcome the burden.
Lessons from the loss of $75,000 – and how to make sure you always get what you have coming to you in the best way possible.
Tune in and lets find out.
So listen, subscribe to the podcast, leave us a review and share us with your friends, and come back on Monday for more radical self-help that doesn't suck!