10 Minute Daily Reality Check
Join me 7 days a week as I blow the lid off everything you THINK you know about dating, relationships, society, and more.
Recently Featured Guests: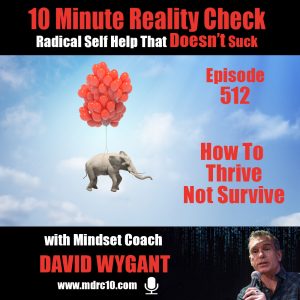 People tend not to know what's right for them.
There's SO much stimulation out there that we can't focus on what our correct path should be.
If you're like me, it's just "fight or flight" CONSTANTLY and sometimes we can't fully let our guard down.
Eventually, you hit a wall. You start to notice the bad programming you learned from a bad source in your past.
Are you enjoying life in this moment? Are you stuck living to "prove something" to someone in your past?
Sometimes "healing" means letting go of old negative patterns to finally be able to THRIVE, instead of just survive. Whether it's weight loss, mental health, emotional maturity, or eating habits, the things that hold us back will hold ALL parts of us back.
You KNOW what you need to do.
Your heart knows. Your body knows. Look at your health, What do you need? Be honest with yourself.
What are you going to do? Are you willing to do what it takes to heal and thrive?
Join me and my guest, holistic nutritionist and lifestyle cleanse expert Elissa Goodman, as we discuss how you can not just survive, but thrive!