10 Minute Daily Reality Check
Join me 7 days a week as I blow the lid off everything you THINK you know about dating, relationships, society, and more.
Recently Featured Guests: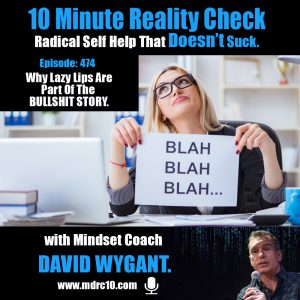 How do you show up in life? Do you show up lazy?
Write down for yourself how many hours you have a week for free, personal time.
Then write down your goals and things you want, whatever it might be.
Then be honest and ask yourself how you show up for those.
Are you tired?
Are you lazy?
Did you do the best that you could?
Or did you only give a half assed version of yourself?
You don't need to be "on" every single day and every single moment, but when you show up lazy, you're showing the universe that you don't really love yourself.
When you want something bad enough, you need to be "on". You need to walk, not talk. The talk doesn't create the life that you want.
So ask yourself: Do you show up? Will you show up?
When you show up, when you love yourself, when you stop being lazy- you get where you need to be.
You accomplish your goals when you go after them with all you have.
Challenge yourself to get what you want.