10 Minute Daily Reality Check
Join me 7 days a week as I blow the lid off everything you THINK you know about dating, relationships, society, and more.
Recently Featured Guests: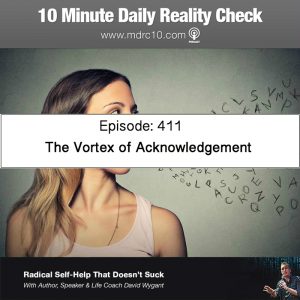 The Alignment Paradox – Let's explore how creating alignment begets alignment within the vortex of your circumstances, your world and your life.
When you're fully aligned – You're fully aware. Let's talk about what mirrors back to you tends to be the most annoying thing in the world.
David explains a recent experience where a current (frustrating) circumstance mirrored his past actions. The things that annoy you the most about others are often times the things you most need to work on yourself.
How evolved are you – and what are you doing to see yourself mirrored back in their eyes.