10 Minute Daily Reality Check
Join me 7 days a week as I blow the lid off everything you THINK you know about dating, relationships, society, and more.
Recently Featured Guests: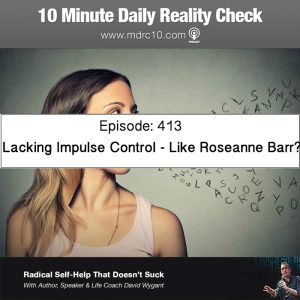 What the hell Roseanne Barr – how can someone be so freaking stupid? What a great example of a total lack of Impulse Control – she is a queen, a great example of what NOT to do.
Ambien chimes in – listen and hear what they had to say about the bullshit excuse Roseanne tried to use for her poor behavior and total lack of control.
Remember – your actions have a ripple effect, her's to the tune of $60-$100 Million dollars and tanked the careers of so many of her co-stars.