10 Minute Daily Reality Check
Join me 7 days a week as I blow the lid off everything you THINK you know about dating, relationships, society, and more.
Recently Featured Guests: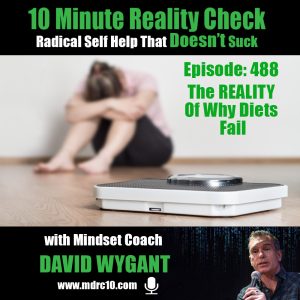 Diets never win. Doritos win.
When we get home from our long day, we give ourselves pep talks but those talks don't work no matter how good they are.
Setbacks shake up our confidence.
We spend most of our day doing little things that break our diets. We have the muffin at lunch, we have the beer after work, we skip the gym.
Then we go home and give ourselves that pep talk again that tomorrow will be different. It's a cycle.
We are sugar addicts and we have a difficult time monitoring ourselves. We keep getting in our own way.
There's support out there and it's the only way to lose the weight. I need you to check out this link. This is a guarantee to get out of this cycle and there's a Facebook group full of people who will get you there because let's face it, we need help.
Listen to this FREE webinar. This will work for you. And like I said- It's FREE.
https://hop.clickbank.net/?affiliate=dwygant&vendor=sugabel&tid=dwygant&pid=7