10 Minute Daily Reality Check
Join me 7 days a week as I blow the lid off everything you THINK you know about dating, relationships, society, and more.
Recently Featured Guests: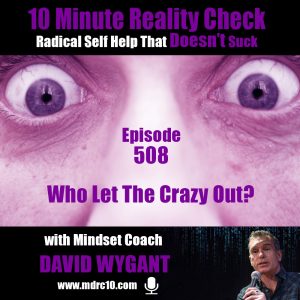 It's Monday – Was in Tampa over the weekend.
Had a good coaching weekend, and I always feel inspired, alive after coaching. There's something about helping someone manifest a new version of themselves that's important.
Many people I coach find themselves doing well when they get into new relationships – then over time, they find themselves 'letting the crazy out', letting the 'broken' show if they haven't done the work to repair the broken.
Most of us avoid the broken. We don't fix it, we don't pay attention to it – then when we're in a new relationship, we get triggered by something and the self-sabotage comes flying out.
Let's talk about how to fix that … finding ways to fix your broken for good.