10 Minute Daily Reality Check
Join me 7 days a week as I blow the lid off everything you THINK you know about dating, relationships, society, and more.
Recently Featured Guests: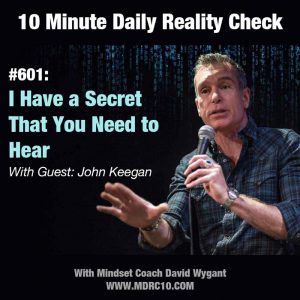 Today's show is a secret I have never shared with any of you.
John Keegan joins me and the role is reversed as he puts me on the spot and interviews me.
During the interview, he gets me to share some of the secrets that have allowed me to live a free loving powerful life.
This is raw and real like you have never seen me before, so enjoy and have a great weekend.