10 Minute Daily Reality Check
Join me 7 days a week as I blow the lid off everything you THINK you know about dating, relationships, society, and more.
Recently Featured Guests: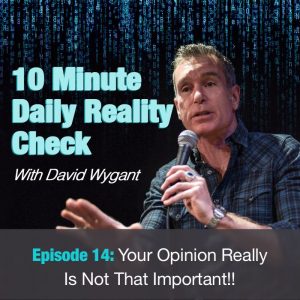 This is going to be news for a lot of you, but I have to say it: Your opinion is really NOT that important!
But here's the bigger point: Why do you care that so many people know your opinion? Why do you NEED to broadcast your thoughts to so many people?
Join me and John Keegan again as we introduce you to today's reality: why your opinion isn't that important, but also why that's ok for you.