10 Minute Daily Reality Check
Join me 7 days a week as I blow the lid off everything you THINK you know about dating, relationships, society, and more.
Recently Featured Guests: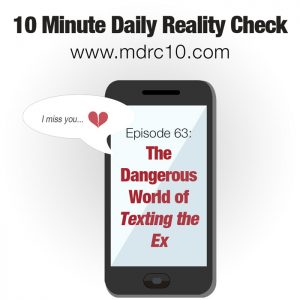 I know we're all told to recycle – but let me tell you about something that you DON'T want to recycle: your relationships!
Today we're back with Eddie and Greg and we're going to talk about the dangers of texting your ex instead of moving on – and the real reasons you actually do it, which you may not realize.
Download, subscribe to and rate us in your podcatcher of choice, get in touch with Eddie at eddiepalmer12@gmail.com, and if you'd like to connect with Greg you reach him through me at david@davidwygant.com.