10 Minute Daily Reality Check
Join me 7 days a week as I blow the lid off everything you THINK you know about dating, relationships, society, and more.
Recently Featured Guests: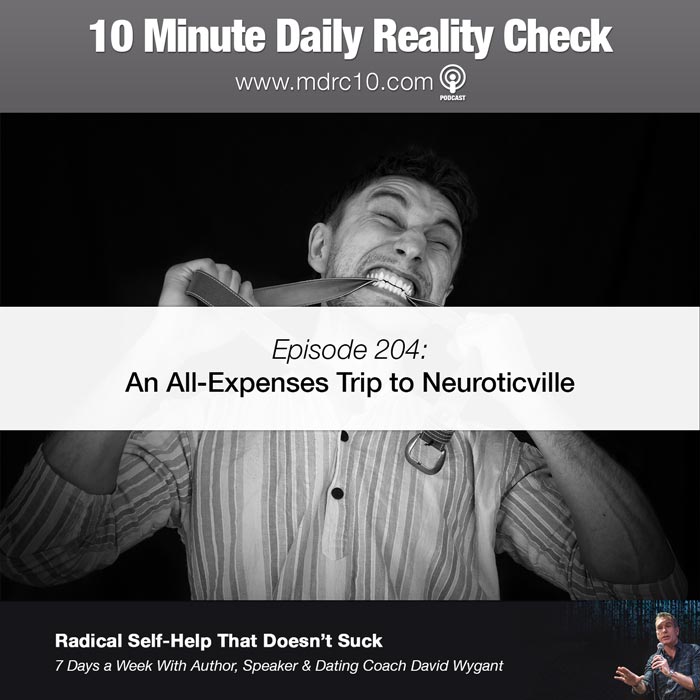 We've all taken the all-expenses trip to neuroticville before. Why? Because we're so outcome-oriented. We want what we want when we want it.
Well, today my guest Greg and I are going to take you off the road to neuroticville… and we're going to put you on the road to present-ville. Because the key to peace, to NOT being neurotic, is exactly that: staying present.
So join us today if you want to hop on board the bus to present-ville, subscribe to the podcast and rate it in your podcatcher of choice, share it with your friends who need to hear it, and come back tomorrow for more radical self-help that doesn't suck.