10 Minute Daily Reality Check
With David Wygant
---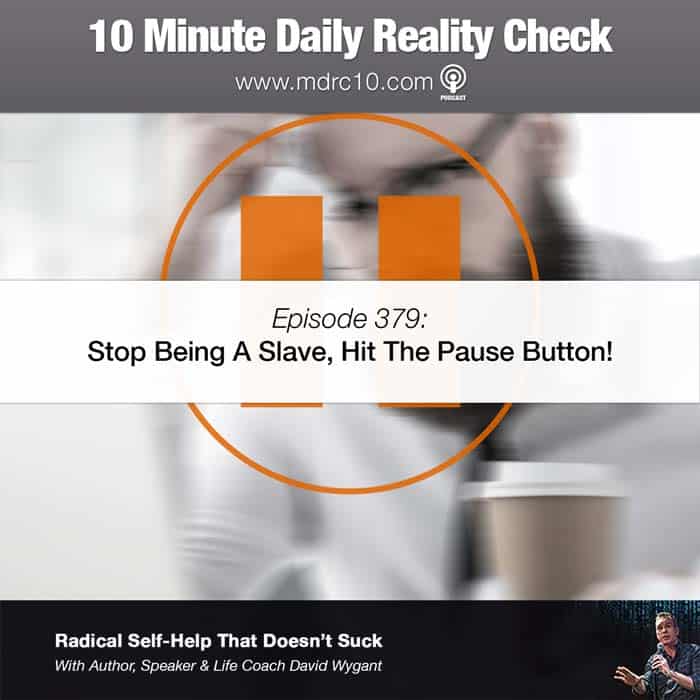 Do you know what you call someone who's bitter, irritable, working 24/7, alienating his friends and family? A SLAVE. A slave to the play button of life.
And the only way to stop being a slave to the play button is to hit the pause button – so today, we're going to talk all about why (and how) you need to take a break from life every now and then.
Listen & enjoy today's podcast on your podcatcher of choice, leave us a review, be sure to share this with your friends, and come back again tomorrow for more radical self-help that doesn't suck!