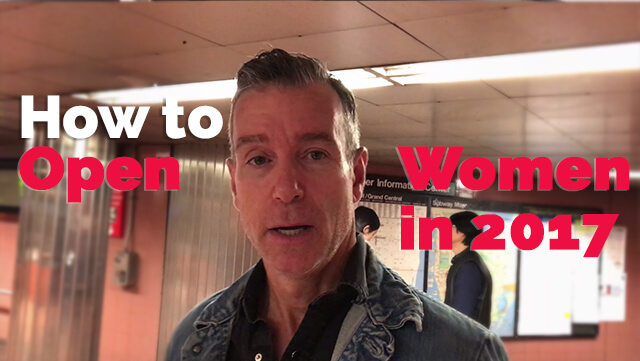 The Only Opener You Will Need in 2017 to Meet Girls
Want to know how to open women in 2017?
The best opener in the world…
It works whether you're in a bar or a coffee shop or a book store…
It's funny. It's cheeky. And it's guaranteed to work just about every time.
I don't make that claim often, but this opener is one to remember.
It's light years better than, "Can I buy you a drink?" or "Do you come here often?" or mentioning how cold the weather is outside…
Want to know what it is? Click the video below, and remember to subscribe to my YouTube channel for more free advice & new videos every week!