It's Monday, lets get the week started with a bang. About  a week ago a friend of mine posted on the blog. She created a bit of an uproar when she talked about sex and money.
She read all the comments and wanted to clarify that money is not what keeps her turned on, its all about a man that knows how to take charge. Here is her email to all of you.
Enjoy todays guest blogger.
Dear David, 
I have to share with you, about the what happened  to my relationship with the Very handsome, Rich guy from Boca, that got all the responses to last weeks pod cast.  It's all about building Sexual Tension before the date, and keeping it going during the date. You have to take control. Send sexy text messages before the date. Dress the part of the woman you are looking to attract . This is so important, i can not tell you. Fyi…  You do not need a lot of money to look sharp !!  .   Women have no idea, where you shopped for your jeans or shirts. It is looking presentable, dressing in style,  and smelling great.  🙂  Being well groomed . All over if you know what i mean  .  You do not need a lot of money to take a woman out on a fun date. !!  In my mind, if he took me to the beach, and bought a bottle of wine, and cheese, ect.. on a blanket, that  would have  been  so much more of an aphrodisiac then being in this Trendy Boca Restaurant with the A/C not working , noisy , and exchanging resume's. Him telling me, he was an investment banker for Lehman Bros. Is not getting me " wet " between my legs. It was intriguing for a few minutes .  Him creating a very magical moment, that not many men do. Like kissing me on the beach, or sharing fun stories,  asking me questions about myself, or listening to his I pod. He happens to have great taste in Music. It is called building moments…  together.  Which he could have saved, not that he needed to watch his wallet, a good $ 150.00 that night. He would have ended up with the same results, or maybe even better.!!!.  It would have turned me on  sexually , so much more.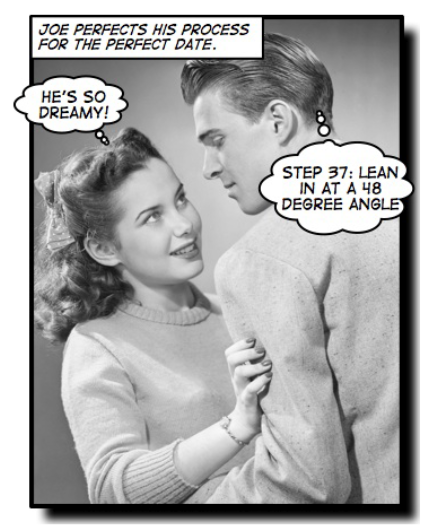 I write this to help out men, who truly misinterpreted my blog, into thinking if you are not Very Handsome, Very Rich, and Have a Huge C-ock , You are not able to get a beautiful woman.  A man with these qualities i have to say , he does have an advantage point in " Getting " a beautiful woman.  But, it was the way he presented himself before the date, and how he took complete " Control " of the date . That was the Biggest turn on to me !!  I was impressed with the way he was the MAN..  and with him taking that role. It made me feel like a Woman. When i start to feel like the woman, and i am exuding  feminine energy. It makes me feel very sensual, and sexual. I think about wanting to have sex with him .  What it would be like to kiss him, and how would it feel when he touches my body.  How would he feel laying on top of me.  I start to get excited about, how can i turn him on sexually.  What can i do different, to please him. 
What this man does not have is the qualities to " Keep "  a quality, beautiful woman. !!   I will share with you, the ending to my magical weekend, in Palm Beach,FL . ,  with the last night of sensual, hot sex.  He did send the next day, when i returned to NYC, a dozen Red Roses, with a card, " thinking of you " ..  
He did send me e mails, and he did make 1 phone call. Expressing what a great time he had with me. i will quote what he wrote 
" So Glad you love the roses, not nearly as beautiful as you !!! had an amazing time with you Sunday evening: cant wait to see you next time. I'll call you to say hello later today or tomorrow. ( Friday the latest ) . Miss you sexy !!! . 
Well, He never called, and the following week, he came to NYC for Fashion Week. Did not even let me know he was in town. We were texting each other, and he said, he was walking out of his last Fashion Show !!!!   WTF ?  I was hurt, and will never feel the same about him. All his Great Looks, His Huge Cock , and and Bank Roll.   All vanished, as fast as it rolled in.  We texted back and forth, and he said he was sorry a few times. He said, quote " He did not have the time for a date with me " …  It is all about being Real, and Genuine, and what ever you write and feel, it's about  being in your reality. This man was so detached from reality. Follow through is " KEY " . 
  I deserve and want  to have a man who is kind and sincere. Honest and someone who loves themselves.  When you love yourself. You feel great about yourself everyday. You come clean with yourself, and you do not treat others or act this way.  Self love on my part is , I WANT MORE. !!!  
Hope this is helpful, and It is Not all about being Rich, Handsome, and Hung. It might open a door, and he did get to play with me for a night. 
 However, he will never have staying power. I never responded to his last text.  I,  no longer  have any desire for him anymore.  
Denise.