10 Minute Daily Reality Check
With David Wygant
---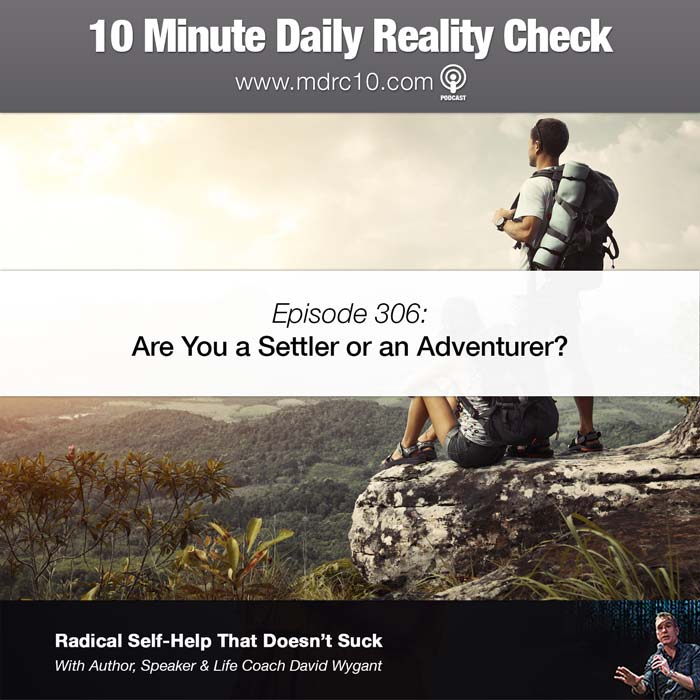 How do you treat your life? Do you treat is as an adventure, or are you content with settling in one place?
Today I'm talking with two friends who've done a lot of traveling lately, and we're going to talk about the adventures of life. We'll talk about how much more present you can be in new places, with new experiences, and how you can treat your life like a new adventure every day.
So listen to today's reality check, download it and subscribe to it, leave us a review, and share this with a friend who needs an adventure. And, don't forget to tune back in tomorrow for more radical self-help that doesn't suck.