The Secret To All-Day Amazing Sex
Let's talk about sex today.
Why not? Sunday is a great day to stay in bed all day and have amazing sex.
So how do you make this happen?
Ahhhhh . . . you must watch today's video to find out.
You think that is good? CHECK THIS OUT!
---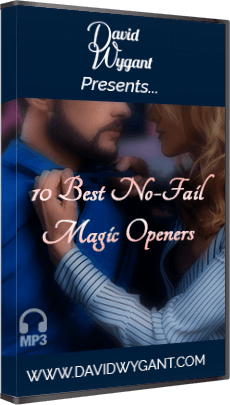 Nervous around beautiful women? Download my 10 best "no-fail" openers that WILL have her handing you her phone number tonight.