3 Ways To Deal With His Porn Addiction
In 2018, dating is more competitive than it's ever been — download this free report to learn 6 proven skills to stand apart & succeed in the modern dating world.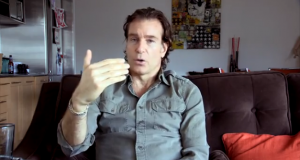 It's a scenario most women dread!
One night you go up to bed before your man. He says he has some "emails" to send, so you head up to upstairs and leave him to it. What he doesn't realize is that instead of going straight to sleep you're catching up with some reading on the Kindle. After a while, you decide to go downstairs and grab a hot chocolate (or similar bedtime refreshment!) and as you get about mid-way down your staircase, you see it…
Your man, blissfully unaware you're standing there, with his head phones on, the laptop set up in front of him, and his penis in his hand. Unless, he's suddenly started finding work emails erotic, it's obvious he's watching and masturbating to porn!
When he spots you standing there, he flips the laptop on the floor, throws off his headphones, pulls his underwear up, and tries to convince you, "it's not what you think."
Now, of course, it could have been a one-off, but if your man is addicted to (or becoming addicted) to internet porn, what can you do about it?
Why do men become addicted to porn, can you help him become un-addicted, and does it mean your relationship is in trouble?
The first thing is that your man watching porn doesn't mean he doesn't love you. Likewise, it doesn't mean your relationship is over or that he's going to cheat. The trouble is, sex with a man who watches too much porn is going to be lousy for you, so you want to get him un-hooked as soon as possible.
How?
There are 3 steps you need to follow to help him over his porn fetish….
Step 1 – Talk To Him
Sit him down and talk to him about the porn. The key is not to freak out or beat him up over it. He's probably embarrassed you caught him so not worth busting his balls any more over it. Tell him how you feel, and that you're not happy with him watching porn.
Let him know if it makes you feel uncomfortable and calmly try to find out why he's watching it. Is there something he's not getting from you? Does he have fantasies he's shy to talk about? Is it just a bad habit?
When you find out the real reason he's watching and engaging in porn, the easier it is to try to help him over his addiction to it.
Step 2 – Understand What Makes Him Tick Sexually

You need to understand how men who watch porn are wired. They're guys that are stimulated visually. They like to watch sex. I've spoken to a ton of guys who were former porn watchers, and most of them said their partners were the kind who liked to have sex in the dark, or who wouldn't let them see their body properly.
In turn, these men found visual stimulation from the porn. It's the same thing with the "sounds of sex." Some men are audibly stimulated by porn. They like to hear women moaning and groaning while they're having sex. They like to listen to the sighs of a woman being pleasured. Perhaps you're a woman that's naturally quiet in the bedroom, and that's fine. He needs to accept that to if he wants to be with you.
Step 3 – Become His Porn
I explain how to do this in the video below, but one of the easiest ways to get your man over his porn addiction is to become his porn. I'm not saying you need to start dressing in fantasy outfits and carrying a whip around with you. There are some very simple ways you can become your man's real life sexual fantasy, just by opening yourself up sexually a little bit.
Things like telling him how good it feels when he's making love to you, or having sex in front of a mirror can do wonders for you both. It's about understanding what is driving his desire to watch porn, and then communicating so you both get what you want and need from sex without pushing too many boundaries.
Check out the video below and I'll give you some more great examples of how to get your man un-hooked from Internet porn!
---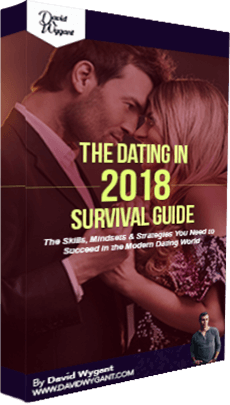 In 2018, dating is more competitive than it's ever been — download this free report to learn 6 proven skills to stand apart & succeed in the modern dating world.