When She Friend-Zones You, She's Really NOT Your Friend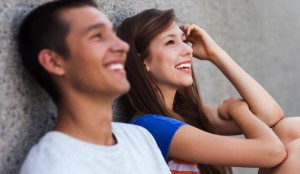 So you find yourself in a situation where you absolutely adore a beautiful woman.
You adore her. You think she's fantastic. You think she's great.
Somewhere in the courting process you run into a few snags.
Maybe you did something that triggered her to run.
But in reality, there's never anything that triggers her to run. It's usually based around fears and insecurities.
So one day she sends you a text. It reads:
You know, I'm not ready for a relationship right now, and I really could see us more as friends.
The majority of time, a text like this will cause a man's ego to run rampant.
The ego is their protector.
Think about your ego as that knight guarding the castle. All of a sudden, the knight starts flexing his ego muscles and starts moving his arms up in the air.
Even though deep down that text hurt you—it felt like a knife to your heart—you weren't going to allow her to see that at all.
So what do you do?
You send her that text back and say:
You know, I feel the same exact way.
And you protect yourself.
But here is the deal: If the two of you were really friends, and she said something that made you feel that way, wouldn't you say:
Hey, timeout, let's get on the phone and talk about this for 5 minutes. I want to clarify things more.
Because that's what friends do: Friends clarify.
If you're going to be friends with this woman, you get on the phone with her and you tell her this:
"Listen, I am going to respect your opinion, and I'm going to respect your feelings on this matter. I'm going to respect the fact that you don't want a relationship. I, in turn, do want a relationship, and I would love to get to know you more to know whether or not there's a relationship there.
But I'd like to know, because if we are going to move forward as friends—and I'm talking about real friends—then real friends will go deeper and be vulnerable and express what they're really feeling.
So I'd like to know why you feel this way, and no matter what it is, I will respect it and it will help our friendship grow."
And then you'll state something like:
"Being friends with you would also be pretty cool because we can help support each other through…" and you bring up some of the common ground that may have actually triggered the relationship in the first place. That way, then she feels very comfortable to express who she is, and where she's at right now.
A lot of the times when women do this, there's something a lot deeper there. And they really want the man to not shrink in that moment, but go deeper.
I have found, throughout my life, that when I've done this, I've actually gotten a much deeper answer—an answer that might have led to a deeper connection with them, either via friendship or as a lover.
So don't be afraid when a woman says that to you. Get on the phone or sit across from them and explain what friendship really means to you and how you would really like to know, on a deeper level, how she feels.
Become vulnerable and open, and you'll quickly become a leader. And women love to be lead. She'll feel comfortable, and you'll watch a whole different version of her unfold.