Amazing Breakthrough In
"Interactive" Training

Allows You To Cram 12 Months of the Most Advanced, Yet Natural Dating Skills

INTO JUST ONE WEEKEND.
That's Right – In Just 2 ½ Short Days, You Can Finally Become "Natural" And Confident When Approaching Women… Smoothly Transition To Dates... And Then Quickly Create Whatever Kinds Of Intimate Relationships YOU Want.
Cities All Over the World
Hello, my name is David Wygant - and if you'd like to learn how a breakthrough process has broken the code on reaching your full potential with women in a breathtakingly short time… then this will be the most important message you ever read.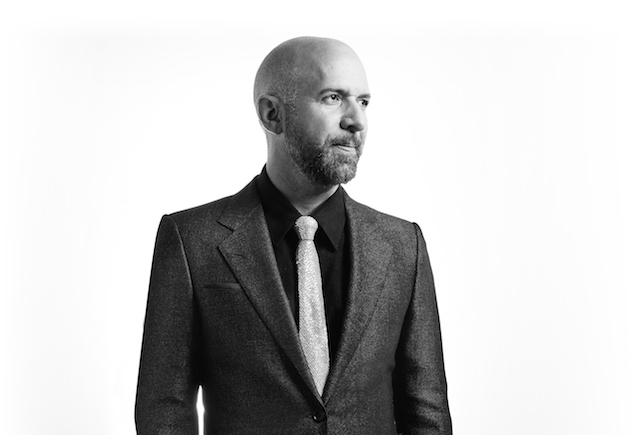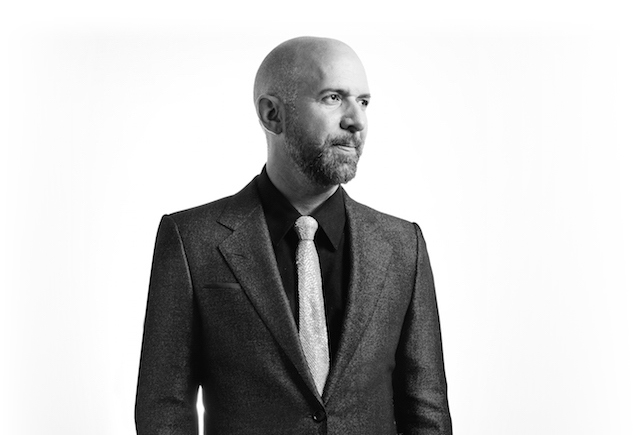 "He'll Empower You With Life Changing Knowledge"
"I've seen him live, on stage, and I can attest to his charisma, his humor, and his charm.
David will give you skills, not gimmicks. He'll empower you with life-changing knowledge, not temporary hype.
He can give you immediate results starting right now to create a powerful, genuine attraction with women every day!!"
Neil Strauss,
Author of "The Game"
Here is why: Over the last ten years, I have been directly coaching over a thousand men around the world… perfecting some of the biggest discoveries I stumbled across in both my personal and coaching lives.
What makes this process I'm about to share with you so exciting is that – in just one short weekend – you can…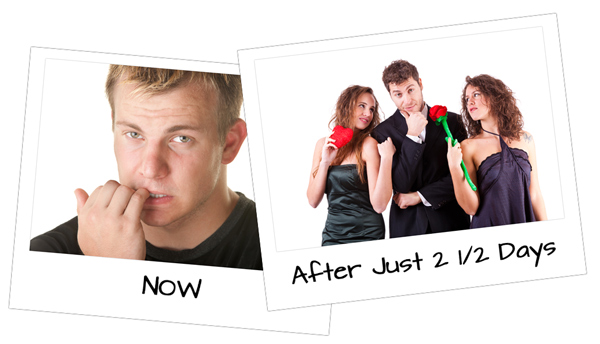 Finally realize that "approach anxiety" is nothing but a myth (I'll show you how to be TRULY "natural" – so that you forget you were ever nervous about initiating conversations with women)…
Sharpen your ability to be attractive, confident and powerfully masculine – while chatting with women you would have previously thought were out of your league…
And, most importantly, create DEEP, LASTING, SEXUALLY-CHARGED CONNECTIONS with women… get her to want to meet up more than you do… and have the knowledge and boldness it takes to lead her into a passionate relationship (whether it's one night, one year or for life!) Plus, as I said…
You Can Learn The Entire Process In a Single Weekend!
Your main goal in all this, of course, is to GET WOMEN. However, with this new breakthrough training, you're going to learn how to both GET WOMEN and BECOME A POWERFUL MAN (where most guys using traditional "pickup" routines rarely see dramatic gains in their love life or ever become REAL MEN… no matter how hard they work).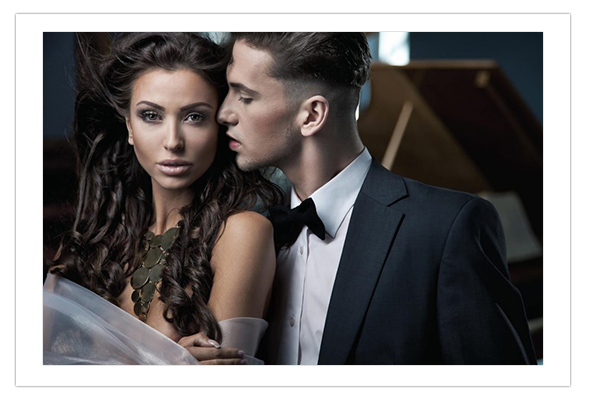 And yet, with this approach, you never have to step foot in a bar or a club if you don't want to… you never even really have to alter your daily routine… and still you can be finished for the day by 7 or 8pm – with a cute woman back at your place – while other guys are just getting ready to go out (freeing you for a real social life outside the typical "party scene").
Most important of all, though… you will finally be able to attract QUALITY WOMEN – women who are beautiful, intelligent, and sophisticated – like never before. All you have to do is give it your all during the weekend, and then apply all the lessons when you get back to your regular life.
Again, attracting top notch women is a goal most guys NEVER reach, no matter how many years they try to learn "pickup"! But you'll be miles ahead of the herd after just one weekend.
Here's how the process works…
Success Step #1: You Start with a Powerful Personal Assessment With Me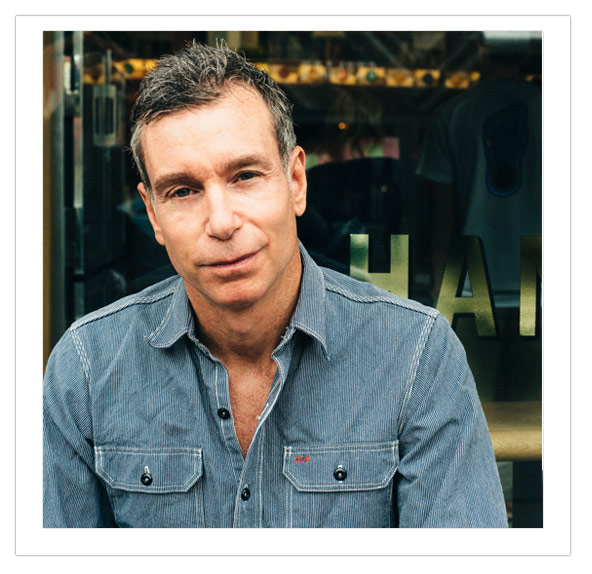 Consider this the prepping phase. In your first session on Friday night we will tackle your fears! We find out what stops you from meeting the women you are most attracted to; in doing so we'll wipe away the reasons behind your excuses for not meeting women.
Specifically, I'll sit down with you and figure out exactly what you want to take out of this bootcamp. Together, we'll get clear on your goals – and discuss exactly how you're going to achieve them over the weekend.
Having personally coached over 1,000 men and women – I know that not everybody's goals are the same. Some guys want an amazing girlfriend… others want a sexy "friend with benefits'' (or more than one!)… some guys are already getting good results with women, they just want more quality.
It really doesn't matter – the bottom line is that we'll get crystal clear on what you want – and we'll map out a specific plan for you achieving them.
"I Used To Give All My Power Away, I Used To Think I Had To Qualify Myself To Women... Now They Qualify Themselves To Me"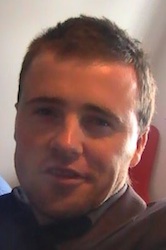 "I just thought I would shoot you a quick email to tell you how much my life has changed a year on since I had a bootcamp with you. Before the bootcamp I had so much monkey chatter, only way I could approach women was getting drunk, when I tried sober, I was so nervous even when I forced myself to start a conversation it came over terrible because they could smell how nervous I was.
But you and your coaches made me realise what an amazing gift I was, and that when I went to speak to a women they were pretty lucky just to be blessed with my presence. 🙂 I used to give all my power away, I used to think I had to qualify myself to women... now they qualify themselves to me, I feel so natural and calm and confident talking to women.
The silly thing was drunk I was already good with women, but the PUA crap that your fellow gurus have written that I had read before I came to see you had actually made me worse with women even drunk as I had become obsessed with this negging nonsense, you made me realise that putting women down is just absolute nonsense, you made me realise how charming and special I am..... so thank you ever so much."
Andrew R.
London, UK
"I've Had More Fun In The Last Week Than Ever Before In My Life!"
"As of writing this, a week after David's boot-camp, I feel my life has totally changed.
The instructors I met at the bootcamp (and David especially) were some of the strongest individuals I've ever encountered. I found they conducted themselves socially with little invested in the outcome of the interaction (with women especially, whom guys expect so much from). They taught me that so many guys walk up to women with the limiting questions "Does she like me?", "Will she give me her number?" or "Will she have sex with me with me?" Instead I have switched the focus (which takes work and practice) to a fun, exciting, and curious mindset, which allows an actual human connection and not a meaningless manipulation game.
Ultimately, I've grasped more than ever before, the value lies in myself and not in the opinions or judgments of women. Myself just needs to be let out of its shell in the most effective way. I've lost much of that anxiety which continually monitors myself in relation to others, and thus had held me back, in fear, from my goals. It has been a huge confidence boost!
And the results speak for themselves. I've had more fun in the last week than ever before in my life! I've met women I'd be terrified to meet and made connections I never would have bothered with!
Thanks David!"
Rich C.
Los Angeles, CA
REMEMBER: I'm not some twenty-something "pickup artist" – I'm a MATURE MAN in my 40's. I can date any woman I want, I never chase… I NEVER alter my lifestyle in order to meet them… Instead, I GET THESE WOMEN TO COME TO ME. I can teach you EVERYTHING I know. I've been married, divorced, I don't think there is any situation I haven't been in yet. I will teach you all of this easily, naturally and in the flow of my day.
And I will teach you to do the same – no matter where you're at right now, or what your "sticking points" are.
But first things first. During this first session, we need to get the "foundational" stuff out of the way. More specifically, I want you to experience an instant improvement in…
Your ability to overcome negative thinking (this is one of the best ways for confidence to become "natural")…
Turbocharge your "inner game," which I define as knowing the RIGHT WAY to think and be when it comes to relating with women…
How to be instantly comfortable – no matter how new or frightening the situation…
The fastest, most effortless new "perspective" you can adopt, that allows you to communicate with charisma…
The secret to STOPPING the process of being "weak" or "needy" (probably the #1 turnoff for women)…
You'll also get to know your fellow guys and hang out together as everyone gets ready for the weekend of their lives. Once the assessment process is completed…
Success Step #2: You'll Jump Right In and Begin Training with My Team of Women!
Because I'm so committed to your transformation, we also jump right into skill-building that very first night. There's not a minute to waste.
And what better way to do that than by practicing flirting, role-playing and storytelling? Honestly, if I had to pick any skills to quickly build attraction with women – these would be it!
Plus, I want you to get REAL practice with beautiful women – BEFORE we hit the streets together during the rest of the weekend.
Remember, it's a no brainer that you're going to easily and naturally approach attractive women this weekend. But once you approach… then what? She needs to feel emotionally attracted to you – in a short window of time.
That's why my team of women will listen to you (without judgment)… and then coach you through the improvement process. This way, you'll be programmed to create almost immediate sexual chemistry with any woman you meet.
This helps send your confidence through the roof before we go out later that night, as well as Saturday and Sunday.
Specifically, you'll discover...
How to instantly convey that your interaction with her is "more than friends" – and make it more fun and playful than other guys
How to talk about your life WITHOUT bragging (because bragging is a HUGE turnoff for women)…
When to dial up the sexuality in a conversation – and how to tell when she's ready for this (timing is everything in this regard)…
Advanced Conversational Judo: Even if you're the one who approached her, there's a way to spin things around so that it seems like SHE'S CHASING YOU (as a bonus, she'll LOVE that you know how to do this)…
The simple secret to mastering flirting in a matter of months – or even weeks! (hint: you can "practice" this art much more than you ever believed possible)…
How to gauge her

exact

level of interest in you – and then dial up the fun to the point where she often asks you out! (this is something all "naturals" do automatically, but it's easily learned – once you see how process works)…
And so much more…
As you can see, this ONE SESSION could make the entire event for you. It's the rare opportunity to "practice" the life-changing skills of flirting, role-playing and storytelling with beautiful women…
… women who want nothing more than to help you!
Seriously, if you walk away from the event and improve in just this one area – you'll automatically generate more interest and attraction with higher-caliber women throughout your life. But it doesn't stop there…
Success Step #3: Hitting The Town And Learning To Be "Unforgettable" Wherever You Go!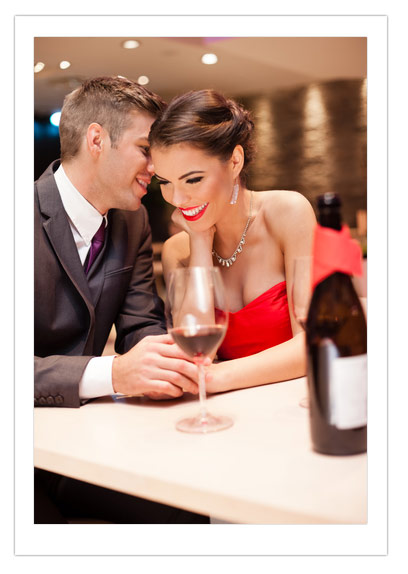 Right after we get done with our practice sessions, we'll all go out – my girls included – and spend time hanging out… approaching women… and, most important, learning to be memorable WHEREVER YOU GO.
I'll show you how I easily take over any room or venue – not by being a "talking head" and performing pre-planned routines – but by engaging and involving others. I'll illustrate exactly how I draw others into my reality, both men and women, and I'll show you how to do the same.
You'll also be free to make your own approaches during this process – which is often very easy and natural because of the crowd that follows our group. (Yes, because we're so interesting and social – others often think that we're a "celebrity" group and women often approach and initiate conversations with us!)
Bottom line: This is yet another chance to hone your skills in a very low pressure environment. We'll just explore the city – and meet people wherever we go!
Here are just a few of the things you'll discover…
How to instantly command the attention of others (even if everyone ignores you right now) – and be the most memorable person they meet all night…
Why routines and memorized material actually push people away – and how to spontaneously use your environment to create the most powerful first impression you can…
How to naturally flirt and create sexual tension in the midst of being relaxed and social (so that you never appear like you're seeking a reaction from her or being "needy")…
A powerful way to use your female friends to meet other women (this is foolproof and creates instant trust and attraction with the new woman you meet)
And so much more!
Of course, we WON'T stay out all night on Friday because Saturday is going to be intense. PLUS, we will have accomplished sooooo much in a single night – you'll want to get some rest.
That gets us ready for…
Success Step #4: Creating A FUN Daily Life – And Easily Meeting Women In The Process!
If all you're doing is trying to meet women at night who are out in packs and protected, then you're passing up 90% of available women that are out during the day. Women who are by themselves, who can be approached more easily and without their "peer pressure" affecting their behavior towards you!
With me observing, you'll go to some of your daily routine places. It's during this critical phase that I show you my trademark daytime approaches.
Daytime approaches are an incredibly rich opportunity to succeed – because you have no competition during the day! It's just you, her, and the moment. It also doesn't hurt that these daytime approaches have zero financial cost.
Some of the common, everyday places we'll take you – where you can develop a high probability of success – include:
Grocery Stores
Coffee Shops
Furniture Stores
Department Stores (Bed, Bath & Beyond is one of my personal favs!)
Clothing Stores
Malls
Parks
The streets themselves
"It Was A Life Changing Weekend"
Thank you so much for having me over the weekend, It was a life changing weekend! Epiphany after epiphany....I am so glad I took the bootcamp...I was on fire at the airport talking to everyone (hot women included!) at LAX and even after I landed in SFO.

Looking back: I am a firm believer in energy and have a great intuitive sense as I have been working with healing energies (Reiki) for about 6 years now. I have to say the energy at the bootcamp was very positive, very healing and very genuine..not just from you but all the great guys I met...Jim and Steve were big inspirations! Brian, Mike, Vince and the rest were all amazing too!

I've always believed in living in the moment but have recently been conflicted with bringing out my real self due to my interactions with the PUA community. Thank you for confirming in my beliefs and helping me discover my true self again!

If you have genuine interest and passion about everything around you ....the women will come automatically without trying..its not about being desperate anymore...its about being in the moment...and that creates an amazing attractive quality that all people are attracted to!

I too am going to keep working on living in the moment .....I would be honored and love to work with you again! If you are ever up and visiting San Francisco or the Bay Area , bootcamp or not..please do look me up!

Respect and regards,

Amit S.
San Franciso, CA
During all of your social interaction and approaches, I take time out to see who you attract and why. This is an absolutely crucial key to your success in transforming how you attract women.
Then together, we will make the necessary changes to get you attracting the kind of women that you want to attract… using the specific knowledge my team and I have developed over 10+ years of experience with bootcamps.
The Saturday session also includes a thorough wardrobe and image assessment. This is of the highest importance because (either consciously or subconsciously) women are attracted to men who have created their own best look.
We'll take you out to the hottest clothing stores in town to find a look that suits each group member, a look that makes you feel comfortable and sexy. By the end of the day, each person will have a great new look, but no two group members will be dressed the same!
When it comes to style and image, here's some of what you'll learn…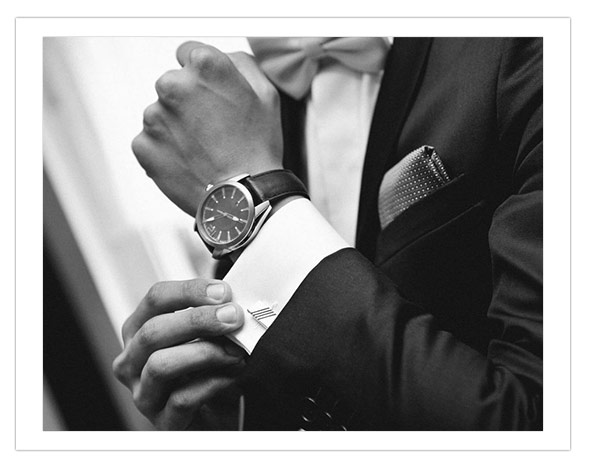 How to convey the STRONGEST aspects of your personality with your style (women who never even looked at you before will now think of you as a definite "possibility")…
Why you're probably pushing away women you want to attract with certain articles of clothing and outfits (9 out of 10 guys make these attraction-killing mistakes)…
The best and worst places to shop for clothes (I'll show which
places to avoid like the plague – and where to meet sexy saleswomen
who'll help you look great, WITHOUT a lot of pressure to buy)…
How to get the best deals on the most stylish, up-to-date clothing (I'm notoriously cheap and I don't want you wasting a lot of money to look great when you don't have to)…
Are you interested in a certain type of woman? Learn how to dress in a way that tells her you're exactly "her type"…
And much more… Remember, my method is all about what works best for the individual, not a "one size fits all" approach to anything… from the wardrobe to the approach!
Success Step #5: Saturday Night Live – Making Sure You Can Approach Virtually ANY Woman, ANYTIME!
Before going out on Saturday night, we'll collectively get together and decide what to do. Even though I don't personally go to bars and clubs – and meet more attractive women than I can possibly handle – I understand that some guys still want to do that.
So if enough of the groups is into it, we'll hit a few bars and places like that.
Honestly, it doesn't matter to me – this is YOUR event and I'm committed to you reaching your goals no matter what. And it's actually really cool to see that even though I don't go to these kinds of places, my approach still works amazingly well.
Women are still women, no matter what the location!
Wherever we go, I can assure you that there'll be plenty of time for you to make approaches… get personally watched and coached by me… work out any "sticking points" you have… and, most importantly, HAVE FUN the entire time!
TRUE STORY: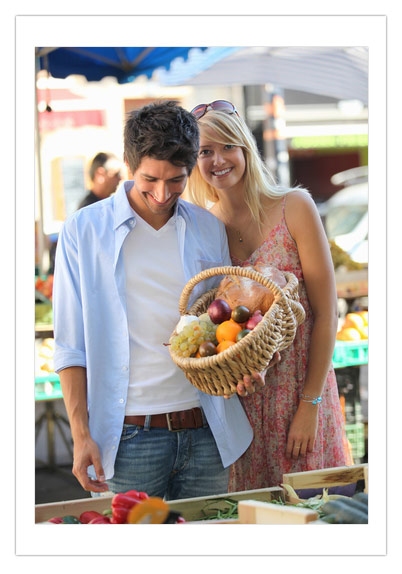 Recently one of my workshop students and I were in a Whole Foods market. I was already with a woman, but saw a total babe in isle #3. It's hard to describe, but she had the look of a woman who was much more than just a pretty face. I was instantly intrigued.
Anyway, she heads over to the sushi section – which is also where my student and I
happened to be walking.
Already knowing that I wanted her (I think he was trying to show me up) – he looks into her shopping cart and sees a certain kind of health drink. He says, "Hey – is that flavor good? I love those drinks but I've never tried that one before…"
Her eyes light up and she begins talking to him about the drink… the conversation turns to health… he teases her a bit… and then eventually winds up with her phone number. Again, she was a TOTAL HOTTIE – beautiful blue eyes, great body, sandy medium-brown hair, nice skin and she had a great personality – exactly the kind of woman I LOVE to approach!
And despite the fact that she would have intimidated most guys, my beginning student used what I teach to open a conversation… and then got her smiling, laughing and wanting more.
"I Am Starting To See The Truth"
I just got back home in Tampa. I want to thank you and everybody else for the eye opening weekend. Along with Khiem's help, I came to realize how much people live into their own shells and think inside their head. By observing you and picking your brains, I was able to see how your attitude and outlook shape your life. Most importantly, the power of one's focus is unimaginable. People live in their own shells because their FOCUS is pointed at the past, or the future. These moments are gone or unattainable. They are nowhere to be found. They are out of our reach. Yet people will still try to reach for them and cling to them as hard as they can. I used to do this. I was living a routine life.

Most people out there live with their minds closed or controlled by others. I am starting to see the truth. My eyes are opening. I needed to meet you and the crew.

It was an amazing weekend. Thanks.

Vince K.
Tampa, FL
As you can see, Saturday is an intense, all-day experience. And we cram a LOT in there because I want to make 100% sure you walk away with personal breakthroughs -- breakthroughs that change the way you interact with women for the rest of your life.
Of course, you WILL need some rest too! So we'll get to bed at around 2am (give or take) so that you're ready to finalize the process on Sunday.
Success Step #6: Review, Fine-Tuning And Creating Lasting Results
During Sunday's first session I'll begin by reviewing the previous night out with you. This way, you know what you did right… wrong… and exactly what you need to do to improve. You see, what good is all your learning and practice if you're not fine tuning it as you go?
Answer: It's not. I want you to experience the most dramatic possible improvement in your skills – and that's only possibly through careful review and a powerful game plan.
With your modified game plan in place, you're ready to move on to more advanced training. But that doesn't mean sitting in a "classroom" type environment! NO WAY.
We'll jump right back out into the field.
But the cool thing about Sunday is that we'll design the day together. It's totally flexible – and different for every guy in the Bootcamp.
Based on what I've seen from you over the last two days – and based on your goals (and the goals of the group) – we'll work on the most important things you want to take away from the event.
Whether it's naturally doing cold approaches… amplifying the sexuality and attraction in your conversations… nailing down your new look or anything else…
… WE WILL WORK IT OUT.
Step-by-step, hour-by-hour, I'll start to condition you to best THE BEST POSSIBLE VERSION OF YOU – and to see opportunities and abundance where you've never seen them before. And I'll show you how to continually capitalize on them – experiencing REAL RESULTS with women – like never before.
Just a hint of the vast array of knowledge you'll absorb at this stage:
How to set up your daily and weekly routine so that you're constantly in the presence of women you'd like to date…
Once you're consistently around the kinds of women you want to meet, I'll give you tons of different ways for naturally initiating conversations (note: I said conversations NOT pickups!)…
And these aren't you're regular everyday conversations! Not at all. These are fun, sexually-charged conversations where it's clear you have romantic intentions for her (and where she's totally excited by that!)
Combined with all the other skills you've developed over the weekend, it will only be natural to set up dates… have fun, exciting memorable dates… and then be in total command about where you want the relationship to go…
And the cool thing is, even when things don't go as you want them to – you'll be meeting so many other women, and your confidence will be so much more "solid" – it won't really matter. You'll just think, "NEXT!" And move on to the next woman…
While you're at it – FORGET ABOUT SEDUCTION! Honestly, do you ever feel pressure to "seduce" a woman – whether it be at the bar, on a date or at your place? Most guys do. But this thinking is all wrong. I'll teach you how to relax and convey all the right things – SO THAT SHE SEDUCES YOU (women like it much better this way, believe me)…
Believe me, there's no better feeling than an attractive woman coming to you… initiating the touch and affection… begging you –with her eyes and body language – to get sexual with her (she will see your sexuality as the ultimate reward – and she'll work very hard for it)…
When you understand all this, it's EASY to have sex with women on the very first date. And NOT because of trickery or deception – but because of the intense connection and attraction you've created with her (when the "intense connection" is in place like I teach you, she will have no regrets about sleeping with you. In fact, she'll take it as one more sign of how incredible you are – and how great she feels about you!)
Getting to this point with women is NOT something you can learn in a classroom – or even by making tons of approaches in clubs. You need the complete "belief system makeover" that comes from personal mentoring time with a MATURE, REAL MAN – and then you need to act on your new beliefs so that they become an ongoing part of your reality…
You get all this and more with me during the Bootcamp. A LOT more.
And I could honestly talk forever about the benefits and experience you'll have. About how you'll not only become better with women – you'll become a more amazing guy across the board.
People will want to be around you… find out more about you… and they'll listen intently when you talk.
This is about becoming a leader, a real 21st century man – who's not only strong and dominant… but smooth, social, fun, playful, exciting, stylish and more.
No you won't be done with your transformation in just 2½ days. You'll always be improving and honing your skills. Heck, I learn new things about women every day!
But the point is – and what can ONLY be found at one of my bootcamps – is you'll get the direct , no-nonsense "foundation" you need to be amazing with women, along with momentum that will carry through to your life… well after the seminar is over.
So let me show you...
Friday
Your Bootcamp experience will begin at noon, and after introductions, will jump right into accomplishing the goal for Friday, getting to know yourself and defining who you are.Successful dating is about creating a consistent image, and that all starts with you.
We'll work storytelling, continue developing spontaneity, give demonstrations of everything and have live in-the-field practice and roleplaying. You don't learn unless you go out and do it! We have time set aside for , where we'll go over everything, answer any questions, and spend some time figuring out your specific goals for the bootcamp.
Saturday
We'll grab some lunch, and then take the afternoon to walk around as a group with a great social vibe. You'll be astounded by how many people we'll be talking to, and the great opportunities you'll have to practice everything. We'll also start to pinpoint the hang-ups that every person has and need to work on, and come up with a gameplan for getting rid of those - for good. We'll teach you how to "turn on" the playful, fun, energetic vibe that all women LOVE.
We'll also cover such topics such as having an abundance mentality, living in the moment and not carrying such high expectations all the time, how to create better dates, and follow up game. We'll grab some dinner, and then you'll have time to digest your food and everything you've learned.
After dinner we'll have a discussion about living the lifestyle that will help your dating life. I'll go over personal successes and failures I've had in dating, and how we can all learn from our mistakes, and the mistakes of others. Then we'll decide where we want to go out as a group for some more in-the-field practice. The evening is all about having fun, developing connections with others, and continued learning in faster paced environments.
Sunday
By the time you wake up on Sunday, you'll realize two things. That learning so much wears you out, and that you can already feel the difference and confidence you have with all the new tools we've given you. Sunday is an extension of Saturday, where we'll be out practicing in the field, but with the added emphasis of focusing on an area each person is weak at. Throughout the day, we'll be there with you to provide encouragement and feedback, as you go out and practice everything. You can't grow without practice, and you'll be amazed at how far you've come.
We'll end the day at 5:00pm, with a recap of everything. Even though the bootcamp ends at this point, your journey has just begun, and we'll give you the tools and information you need to continue your success when you get back home, and more importantly, for the rest of your life.
"You Cared About
My

Success!"
Dr. Steve compares David Wygant's Bootcamp to a competitors and how he was intimidated by the competitors bootcamp.

"I got much better results. The women that I approached were much more receptive, and the interactions were definitely more meaningful."
Remember: This is NOT a "rah rah" get all excited and then forget everything kind of seminar. It's a live, direct, hands-on EXPERIENCE IT YOURSELF TRAINING – where you build skills that are almost impossible to acquire any other way.
That's why the feedback for these events has been so amazing – and it's why I can be so confident in my promises, and my personal guarantee to you.
"I Am Now A More Desirable Man In Front Of Women Because I Learned To Become A Better Leader"
Hey guys, let me introduce myself, my name is T.L. I'm writing this because I had to let the world know about David's coaching and what his message is all about. What it has transformed in me, and what it can do for every other guy out there. Interesting enough it can change women also, so ladies you might want to read this testimonial too!

Before I begin, let me give you a little background about myself so you know where this is coming from. First off I've always come across as an intelligent man in front of people, men and women combined. I was recognized as one of the top ten 10% of high school students when I was a senior. I earned my doctorate and masters degree simultaneously at the age of 25. I spent my entire young adult life (I'm 28 yrs old by the way) focused on academia, and not on the social world, especially the world of women.

As a result of this, I always played it safe and became every woman's best friend. I could count on a single hand how many dates I've ever had with women. Finally I got fed up with the direction my life was going with women. I wanted a change!!

I can't even start to go down the list of things I learned from David's bootcamp, there's just too many! I will however talk about what I felt was the most important thing I got out of it. Which can be said in one word, Leadership! Even though David's services are all centered around being successful with the opposite sex, the one driving theme in it all is being a leader of your own life. He teaches guys to be real men, not some cheezeball with a bunch of goofy pickup lines, but a MAN. Being a leader to me is doing things that no one else is willing to do. That's exactly what David brings to the table, he tells us the mistakes that 90% of the guys out there do with women, and the things that men don't ever do that they absolutely need to do.

I can truthfully say I am now a more desirable man in front of women now because I learned to become a better leader. This in turn, has helped me translate better success in my other social niches, professional career, and financial endeavors. I am a better leader now in my life, and leaders are what we need more of in this chaotic world we live in.

Troy L.
New Haven, CT
"I'm Now In A Fantastic Relationship With A Girl I Met In A Gas Station... We Have Been Together For 6 Months Now."
"My name is Carlos. I was one of the men that took part in the LA bootcamp. I just wanted to say that I have come a long way since the bootcamp.

Back then I was having difficulties approaching women, let alone flirting with them. What the bootcamp did was give me the tools to practice with in order to improve my game with women. Though the most important lesson I have learned is to not care whether the girl likes me or not when I approach her and that it is those simple things that makes someone attractive (i.e. listening).

David also mentioned that women like their men to be MEN, meaning to have balls and to be courageous. Since the LA bootcamp, I have taken risks in terms of relationships, I have also used the word "date" when asking someone out. (Apparently in Seattle many men do not want to use the word 'date'.)

I had crashed and burned many times before taking the boot camp. But since then, I have been much more successful. I am now in a fantastic relationship with a girl I met in a gas station - we have been together for 6 months now.

I just wanted to say thank you David, for taking your time coaching me and mentoring me. Your bootcamp is worth way more than you charge."

Carlos A.
Seattle, WA
How Much Do You Charge For A Skill That's Priceless?
You and I both know that the ability to attract amazing women is one of the most essential skills a guy can master. I've met super-duper-multi-millionaires who were miserable because all they could do was "buy" a woman's attention. And while they desperately wanted women to like them for who they were – they had no clue how to do it.
On the other hand, I've personally coached guys who were flat broke – yet INSANELY HAPPY – because they had mastered the ability to draw desirable women to them every day... every time they went out.
That's what I want for you.
You see, until you're confident in your ability to attract and excite women – whether you currently have a girlfriend or not – there's always going to be a lingering fear and sense of emptiness within you.
My bootcamp is designed to remove that feeling FOREVER – so that you you're never worried, afraid or "wanting" when it comes to women – EVER AGAIN.
But what does it cost?
Well… in terms of price, the industry standard for this type of event is around $3,000. And often times, those events are not even run by the "gurus" themselves – just the guru's former students or assistant coaches.
But I want to make it as easy as possible for you to attend, while still honoring the incredible value you receive.
That means that for only $2,495 – you can attend an intense weekend training that's personally run by me from beginning to end. That's the fairest deal I can make to you, all things considered.
If you are still hesitating for any reason to sign up, then you need to see this -- My Industry BEST Bootcamp GUARANTEE! No one else in the industry offers this...
---
MY 6 MONTH "INDUSTRY BEST" GUARANTEE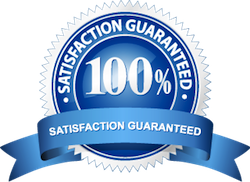 I am so confident that my Bootcamp will explode your life – your dating life, your personal life and your confidence – and that I will teach you everything you've always wanted to learn to help you attract amazing women into your life like never before, that I am offering a guarantee that is unlike ANYTHING anybody is offering.
Take my Bootcamp, and you can come back anytime within the following 6 months and take another Bootcamp in any location for FREE!
Feel you didn't learn enough the first time? Come back and spend another weekend at a Bootcamp with my coaches and I and do it all over again! Just want to a "refresher" on the stuff you learned? Come back again. You can pick any Bootcamp in any city that is taking place within 6 months of the Bootcamp you purchased.
---
This is not only the BEST guarantee out there -- it blows all other guarantees away!
Having the opportunity to return for follow-up is amazing ...
and I'm offering this to you at NO COST. I am THAT confident in my Bootcamps!
There's only one thing left to do…
THE FINAL SUCCESS STEP: Pick a Bootcamp To Attend
Right now you're probably thinking, "Yes, this all sounds like an amazing experience, but I'm going to take a little time and think about it before I invest in a weekend that will forever change my life". And guess what, you'll get off the computer, or get distracted yet again by some other method that doesn't work, and you'll be stuck in the same place you are now - with the same hang-ups with women that you can't quite overcome.
So don't put it off, act now and be confident that you're making a decision that WILL change your life for the better. Check your calendar and look below to see what dates work for you, and I look forward to speaking with you soon for your personal assesment!
Sincerely,

P.S. Do you have a question, no problem. Just email me at david@davidwygant.com.
P.P.S. I almost forgot to mention: The bootcamp is a hands-on, EXPERIENCE IT YOURSELF TRAINING – where I literally cram a year's worth of learning into 2½ days – and so I don't have time to prep you on the various fundamentals of what I teach.
That's why, the second you sign up, I'll GIVE YOU a copy of my Men's Audio Mastery Series – a $169 value – ABSOLUTELY FREE . This is the most comprehensive product I offer, and it covers so much of what we'll actually put into action during the weekend.
It's required study for you BEFORE entering the event – so that together we'll be ready to jump right out into the field and begin your transformation.
PLUS, it will allow you walk into the event with very specific questions for me about the process and everything I'm going to teach you – which gives you another opportunity to break through any limitations and sticking points you may have.
Again, it's totally free when you attend the event – and you can get started with the material TODAY if you're seriously considering attending an event.
P.P.P.S. Ok, so you've read this far and I know you have one final question.
As you read through this whole thing, you read through the boot camp description, you think that it will be an amazing experience that can really benefit you. BUT, you ask, what happens when the boot camp ends? What if I have another question? What if I missed something really important? What if I need you guys after the boot camp to help me out with something?
I'm the only one in the industry who will actually personally stay in touch with you. You can call me on my phone right now, it's the number down below. I'll call you back and we can talk about the boot camp. We'll figure out exactly what you're looking for and how to use this experience in the most amazing way for you
But most importantly, have no fear because once our time together ends, Igive you 30 days of follow up care for you to begin immediately after the boot camp. Here's why: what tends to happen with most boot camps in the industry is that you have a really informative weekend, you leave with a high from the boot camp, and a week later you're sitting on the couch again doing nothing.
We don't let you do that. We don't give up on you come Sunday night. We follow up with you. You leave a David Wygant boot camp with all the work that we've done and all of our experiences over the weekend implanted in your brain. You're beginning to see the world and relate to people in a whole new way. Now you're stuck with us for 30 full days on "boot camp follow-up," where you take everything you learn and we make sure you will be able to integrate it into your life back home.
So when you make that commitment to this boot camp, we're also committed to you throughout the boot camp and for another 30 days to come! We are here for you but it's up to you to reach out to us for support.
Why? I really put my heart and soul into my boot camps, you're spending an entire weekend with me, and I truly want this to be the most successful weekend of your life. But to do that I also realize that you may need some follow-up and some support after the boot camp is over. Well, we're here for you and we've got you covered.
"In Bed With Her After 3 Hours"
"I was later than most guys in school to become interested in chicks. Wasn't til I was about 15, 16 that I even started trying to flirt with them.

Even with my late start, I struggled for over 10 years. And I mean that in terms of attracting women, but more importantly, in terms of my own sense of self-esteem. My sense of self-worth, my overall happiness. That's the real kicker behind this stuff.

This time last year, I was kicking myself. I was really down in the dumps. Not for the first time, either; every time the dating scene got the better of me, the bottom of the pit seemed lower than ever before.

How the hell does that guy do it? Why can't I have just one of those chicks? What the hell do you say to women? If I'm so good-looking (people would tell me I'm good looking), then why won't anyone talk to me?

And my 'favourite' personal revelation, frustrated in an classy bar: I prefer the feeling of impotence to the feeling of rejection.

Yes, I was truly beaten up by it all. That was when I decided I was going to do something about it. Action beats inaction: I signed up for a bootcamp.

Now, some of the guys in the bootcamp rocketed to what seemed to be professionalism in a matter of 24 hours! But from my perspective, I remember saying that I knew I had 'the foundations', and that it was only a matter of building on them, a matter of time.

Less than a year has passed since then. Turns out I was absolutely right.

I'm currently serving in afghanistan, and I've spoken to more women out here on the various camps (dominated by men, I should add) than ever before in my entire life. I have many women whom I am currently emailing on a dating site, and I couldn't care less if I had to start again from scratch - there are millions of women for me to choose from.

I got a break from being out here, flew back to the UK and within 2 days was on a date with one of those women, and in bed with her after 3 hours. She now sends me emails about how 'it's so weird, nobody has ever turned me on like you do'.

So please, pretty please, with a cherry on top, follow the big DW. Action always beats inaction. Do it. Do it now. Buy his ebook. Read his emails. Study them. Even better, attend one of his bootcamps. What is the cost if you do? Some damn money. What is the cost if you don't???"

David B.
Wiltshire, UK
"It Teaches You How To ENGAGE WITH LIFE"
"I just completed the bootcamp, and all I can say is - WHAT AN INCREDIBLE EXPERIENCE!! I made so many life-long friends, talked to more women than I could count, and finally figured out how to engage with life.

I remember the month before the course started, thinking and thinking....and THINKING about whether I should take the plunge. I compared it to every "Pick Up Artist" school out there. I tried to throw every excuse in the book not to attend. I at one point almost convinced myself that I really didn't need it. But I decided for the first time in my life to step out of my comfort zone and put myself out on the line.

I was totally surprised after the first few hours of the bootcamp. It teaches you so much more than just "picking up" women (which you realize is pretty trivial in the scheme of things). It teaches you how to ENGAGE WITH LIFE. It doesn't teach you stupid lines to memorize, it instructs you how to approach everyone equally - and most importantly, how to live in the moment. After you understand and grasp this concept, meeting women becomes very VERY easy.

Today, I feel so much more self-aware. I am talking to more women in one day then I would an entire week. Some I'm more compatible with than others, but most importantly, I'm learning more and more with each effortless approach. I feel myself growing emotionally each day, and now look forward to all of the little things life has in store. Don't get me wrong, there is still a lot to learn about myself, but David and his fellow instructors (who were brilliant) left me with the missing piece I had always been looking for.

Thanks again for a phenomenal weekend!"

Jonathan P.
Seattle, WA

"PS: If anyone is thinking about signing-up, and they want to get some feedback on the experience...please don't hesitate to have them contact me at jonathan.orosco@yahoo.com."
"He Gets The Bigger Picture"
"David wasn't interested in just helping me meet the opposite sex. He was interested in me becoming the most dynamic and happiest and life-filled person I can be. I loved how his approach is based on the same wisdom that the best career coaches and life coaches and therapists use. It's got the same principles -- bringing a childlike and playful quality to everything that you do, noticing and enjoying everything in life, and just "being natural."

Being natural should be the easiest thing in the world, but it's become damned hard in a world where no one knows what the social rules are anymore. David de-mystified the whole process! He got me out of my head, and into the real world -- with much more confidence in what I've got to offer. Me running up to a stunning French gal on the Malibu beach, and chatting her up without feeling totally awkward? A miracle!

If you're a "nice guy" who envies what the "jerks" seem to have, you need to take David's bootcamp. His approach helped me get over any jealousy over what other guys have, and to embrace the life and the opportunities that only I have. That's why David may be unique in the relationship coaching world: Sure, he's a master of relationships, but he "gets" the bigger picture about what makes a happy life."

Rob C.
Los Angeles, CA
"Thanks For Changing My Life Where No One Else Was Able To And Empowering Me To Be Comfortable With Me"
"I just wanted to let you know that I have been listening to your podcasts for maybe over a year or so. Initially I kept waiting for that "right moment"—I have a tendency to day dream too much.

But after this past year, and I listened to other coaches too (PUA's and all), and you're the only one that I go to for information about socializing and dating, because you are honest and your approach is the best. Its honest and there is no bullshit involved, no pretending or dressing like a nut job. =)

But what I wanted to say is: THANK YOU SO MUCH. Attending the boot camp has helped me to relax and be me. I've come to learn that I have to keep improving on who I am, but that doesn't mean that I have to become someone else. I dont need to act cool, or be super funny or witty, I just have to relax and ride the waves and understand when to turn right or left.

But none of this happened until I attended your boot camp, and started looking into myself. I did a lot of self examination afterward. I realized that I was just delaying out of fear.

Of course I'm not able to start a conversation with every girl that I want to talk to, but I am able to do it wayyy more than before, not only that I talk with other guys too, I'm making more friends and developing a deeper social circle.

So thank you so much, the fact that you teach honesty is the greatest thing in the world, especially now days when the whole world is drowning in lies.

Thanks for changing my life where no one else was able to and empowering me to be comfortable with me."

Ahmad C.
Fremont, California
"I Don't Even Know How I Could Have Learned These Amazing Lessons Without Your Boot Camp"
"Thank you for this amazing experience, I believed I could never have fun but you changed that for me. Just these past three days, I learned so much that I don't even know how I could have learned these amazing lessons without your boot camp. I will incorporate all the information I learned this weekend in my daily life. I actually enjoyed talking with people, something I believed I could never enjoy and I would always be stuck in my head.

You helped me control the monkey chatter and should me its ok to be me. Approaching people, something I would have never done without this boot camp, has become less of a big deal. Just for me to say this is a big deal, I would have never in a million years would have ever thought I would be less anxious to approach people. I appreciate everything you have done for me - lowering the payment, accepting me in the program, and teaching me all these amazing lessons is just amazing. Thank you for taking the time to answer my questions.

When I got home, I started to realize some of the stuff, I'm doing is not really for myself. You helped me wake up. I think for twenty-one years now I have been asleep and just now I'm starting to wake up. I realized I don't want to be a doctor, I choose medical school because my parents kept insisting it. The reason I thought becoming a doctor was for me is because I want to help people. Now, I realized I don't have to become a doctor to help people. I'm starting to get insights about myself like never before. Yesterday, I love to sing but when a car is next to me I would stop because I was afraid what they would think but yesterday I just kept singing. I approached a few people yesterday too. I feel as if I can ask a girl for a tampon than I can pretty much talk to anyone about anything. Thank you for helping me wake up. "

Hamdoon A.
Ann Arbor, Michigan
"She Invited Me Back To Her Place And We Had The Most Incredible Sex Ever"
"I just wanted to say thank you for the amazing boot camp in London in October. It was a great experience and I have learned a lot and I am practicing everyday!! I no longer have to worry about what to say—it's amazing!!

In fact that very same night the boot camp ended and I was on my way home I met an amazing polish teacher and I learned a lot about her and the best part of it was I was finally listening to what she had to say. I found out it was her birthday on the 1st of November, I met up with her we had an amazing day and she invited me back to her place and we had the most incredible sex ever!! It was awesome!!

Since the boot camp ended, I've been seeing two amazing women at the same time. I am trying to decide which one is going to win the prize, the trophy (me) :).

Hey David thanks for everything and keep the awesome advice coming. You are a total genius!!! Thanks David :).

Hey this is for all you guys out there having trouble with women, I HIGHLY RECOMMEND that you guys do a boot camp with David. It will definitely change your life for the better—it changed mine!! It was the most amazing learning experience ever!! :)."

Fahd M.
London, United Kingdom
"So The Only Question Left Is, Why Are You Still Reading This Instead Of Taking A Bootcamp?"
"Had a great time at the bootcamp. As a Christian (and if you've read his website you know David isn't one) I was concerned about possibly being asked to do something I would consider immoral. David was outstanding in respecting my boundaries and showed respect to my beliefs, as he did to all members of the group, which was culturally very diverse. David helped me deal with a particular issue that was not only harming my interaction in approaching women (for almost 20 years), but in many other interactions as well.

As a retired Marine (and a former Drill Instructor) I can unequivocally state his intense bootcamp method works very well. I am having a lot more fun just going out and talking to random people now - and I'm extremely introverted.

If you don't take this bootcamp you are hurting three people - you, because you are severely limiting the quantity and quality of women you could be meeting; the women you don't approach, because they are stuck dating Mr. Boring; and the women you do date, because they only get to date the good man you've settled on being instead of the truly dynamic man you are inside.

So the only question left is, why are you still reading this instead of taking a bootcamp?"

Eugene C.
Bay Village, OH
"Thank you for an amazing weekend"
"David, Thank you for an amazing weekend (I am sure you hear that from a number of woman as well)! I realize that there is still a lot of work to be done in order for me to reach my goal of attracting other people, but your bootcamp was a big first step. As in life, a good mentor is vital for consistant personal and professional growth and I researched a number of mentors in the field, but your method just seem to make more sense... I believe I picked wisely. Your team of Kim, Jack, and the girls were great resources and I look forward to recieving the contact information of all the students and teachers who attended the Bootcamp.

In the mean time, I will continue to work on my sticking points by meeting the assigned 20 people per week, and look to you for leadership when necessary. My goal is to become proficient enough to give back and at some point in time and even assist you at some point if the need arises.

Thanks again for everything and have fun in London"

Frank C.
Europe
"I Got Her Number!"
"Everything I learned from you this weekend, I put to use, especially at work and they look at me differently. Saying hi to people seems to brighten their day. Some people are caught off guard when a stranger says hi to them, but more often than not; the person I say hi to says hi back. I had a few people come to my desk to ask me out to lunch and to hang out with them after work today and yesterday. Crazy thing is, this is my second day of work after the bootcamp.

I have been dying to talk this cute Indian girl that works in my building. I finally had the balls to talk to her today. I got her number!!! It was so easy. I can't believe it took me this long to talk to her. I am on fire! At this rate I might surpass Yakub : )

I know I got my work cut out for me to be like him, but I look up to Yakub and I look up to you even more. Maybe I can be the Bengali version of David Wygant. Well I can't thank you enough for everything Mr. Wygant. When in New York, I would love to meet up. Take care"

Red I.
New York, NY
"Taught Me How to Trust Myself"
"I feel as though I invested in myself. I recommend David's Bootcamp to any man who feels so beaten down by the 'Game' and is tired of living a life that he does not love.

I had the benefit of spending a day with David while he was in London. I've got to tell you that there was literally not one place we went where women were not looking at him and not attracted to him. He really can have ANY woman he wants! But this is not the main thing I learned.

I learned a very valuable lesson. David taught me to have confidence and to trust myself, so that I can go out and get any woman I wanted.

David also taught me that just because you learn the skills to attract women, it doesn't mean that you're going to connect with every one. It's about chemistry – and the more confident you are the more women you'll have chemistry with.

Thanks David for teaching me a valuable life lesson!"

Kermit C.
London, England
"A Group of Women Bought Us Dinner!"
"I spent a weekend with David and I challenged him that he could not get a phone number in every place we went. Not only did he get a phone number in every place but also we were invited to 2 parties and a group of women bought us dinner.

It was an amazing weekend learning how to connect with women on a real level with no games no pickup lines nothing. Call him and ask him to tell you the story about the women we met in a parking lot and what her offer was. No she was not a call girl she was a hot sexy women that you wish you knew how to approach. David not only spoke with her but she took his card and was texting him all day. Thanks again for the most amazing weekend of my life!!!"

Jim F.
Detroit, MI
"We Met 4 Women in the First Hour."
"I needed help in all areas and I was willing to pay the $5,000 dollars to be able to work with someone like David.

I am a 35 year old man who just got divorced and had to plunge back into the dating world. No bars or clubs for me, I wanted to meet women in my local Whole Foods and Starbucks.

Within the first hour we met 4 women at Whole Foods.

David taught me how to attract women so they were excited about meeting me. His energy and his passion for what he does is amazing. When he left after the weekend I felt like my best friend from college was going home.

Not only will he teach you everything about women you will have a friend for life."

Tony T.
Memphis, TN
"Able To Meet Women Like Never Before!"
"When I first thought of working with David I was very apprehensive about spending the money on the program. I am very successful and when he informed me how much it was to work with him for a weekend, my first reaction was – that is crazy. After David thoroughly explained what the program consisted of I realized that I could not afford to pass up this opportunity to work with someone who cares so much about my dating success.

After the weekend of working together my confidence was at an all time high and I was able to meet women like never before. It has been 7 months since I spent that intensive 3 days with David and I am happy to say that I met the goals that we set. I am in the best relationship of my life and I have to thank David for his patience and wonderful insight. I would have never been able to do this without him."

T.C.
Los Angeles, CA
"I Realized Something Huge Today. I Truly Grasped The Power Of Living Life And Enjoying It For What It Is."
"I realized something huge today. I truly grasped the power of living life and enjoying it for what it is. Your boot camp taught me that instead of letting chicks or anybody drag me down, just forget about it, don't let it affect you, and keep having fun! I have such a power and control over my life right now, that it's unbelievable. At 22, I am living the most exuberant, abundant life. I now can look at my day as a football game, with every success as a completed pass 5 yards down the field. I'm definitely not perfect, but that's what makes me, me. Thanks for helping me learn to truly love myself and what I have."

Alex M.
Stamford, Connecticut
"I Am In The Game Now"
"Hey! Thanks for the evaluation! I have taken it to heart. Enough second guessing, I'm much more staying into my power now and letting that have its overall effect, not worrying about little odds and ends that come up and analyzing the crap out of them. Just doing what I want. I'm much more comfortable approaching and being at a much greater ease with whatever happens. Getting plenty of numbers, I'm solidly in the game now. THANKS!!!

Hey next time I'm in LA, I'll give you a call. Do the same if you come to Vegas!"

Mike B.
Las Vegas, NV
"Really Cares About His Clients"
Thanks for the eval. I have to admit I wasn't expecting that. Once again David, you and your production really have proven yourselves to really just being truly caring towards your clients. This is great! Thanks again!"

the Filipino David Wygant,
Vince K.
Chino, CA
"One of the Best Days of My Life"
"What's happening million man? Man today was one of the best days of my life, I had so much fun that it's unbelievable. Met so many great people, laughed and took photos with total strangers. In addition I managed to talk with women with no problems.

I know that you have a lot going on, but I just had to share this with you because without you it wouldn't be possible. You made me discover my true potentials, and from here on I'm going to uplift people instead of putting them down. I will always remember Thursday 13 September as the 1st day of my life.

You have a lot of clients, so even though you may forget me, I will never forget you because when I'm 90 and the be laughing about life the first thoughts that be rising in my mind is you."

Leif P.
Europe
"Meeting New Women Left and Right."
"Not only is David a very personal and easy to work with, the advice he gave me on relationships and meeting women improved the way I interact not only with the opposite sex, but with people in general.

I use the word, "improve" as opposed to "change" because I kept very much to who I was at the core. I'm actually a very outgoing person, but my method of meeting new people (women in particular) needed a little massaging, and he knew just were the knots were. It only took a few coaching sessions (with a little homework in between) before I was interacting and meeting new women left and right.

I'm now very comfortable in situations where I would normally be awkward, and nervous, and am currently dating a great girl to boot. Thanks David"

Bob H.
Los Angeles, CA
"This Can Help Anybody."
"The day I spent with you was truly inspirational. I've always had a problem paying attention to details. I just didn't know that is what I was missing. I have everything else. The confidence, the wit, the style. As I look at this whole detail concept as an approach to meet women in a more comfortable situation, it seems like my life in general will get easier if use this concept regularly. This can help anybody meet new people in general. Thats my hunch anyway. You're probably looking at this email like you already know what Im saying, but I just wanted you to know that this idea may positively change my life as whole.

Thank you."
Shane L. Los Angeles, CA
"Best Experience of My Life"
"There are guys that have game, but David is in a league of his own!!! He is not about game but connecting with women. Everywhere we went women were waiting to talk to him. It was amazing to watch and learn from.

The bootcamp was the best experience of my life. I am 42 and never could connect with women, watching and working with David taught me how to do just that. Thanks and anytime you are up in the Bay area you have a place to crash!"

Tom S.
San Fransisco, CA
"Opened a Beauty Pageant Girl!"
"As if an omen of good things to come, I stood behind a beautiful girl in LA for a beauty pageant checking in and opened a nice conversation.

You've been a great teacher and friend--thank you for working with me."

Dale W.
Tampa, FL
"I Now Feel Entitled to Happiness"
"I've really enjoyed working with you this past year. You have one of the marks of a great coach in my opinion: you don't let your clients lie to themselves – or to you!

You've redirected my personal life and I am thankful for that fact. Being in the midst of my own personal situation it was hard for me to see what I was doing wrong and the negative patterns I was running. Your service has been invaluable. Thank you for your patience and thank you for providing me with the realization that I am entitled to happiness in a relationship."

Charlie B.
Minneaopolis, MN
"Newfound Confidence!"
"I have been to quite a few of the so-called gurus weekend bootcamps. Not one was like David's. His energy and attention to detail was amazing. He personally taught each guy how to succeed. It was amazing to spend 48 hours in the field with him. No lectures just getting out and meeting women. I have never seen anyone connect with people like David. Thanks for sharing your gift with me; I can't wait to use this newfound confidence to meet women."

Joey B.
Los Angeles, CA
"After David's Boot Camp Meeting Women Became Much Easier"
"After David's boot camp meeting women became much easier. I felt like I had a solid mental state and the ability to converse with anyone simply by observing what they were doing. The days were great and it's entirely up to you to take your learning as far as you want. Thank you David for all the help!"

John H.
Scottsdale, Arizona