Own the Room:
Live The David Wygant Lifestyle And Discover The Business & Personal Success Secret Previously Reserved For $10,000 Paying Clients, Celebrities, Millionaires & Rock Stars
This Valuable Information (That You Won't Find In Any School Or Textbook) Has Given Me
The Business And Life Of My Dreams

...
...
And Can Do The Same For You.
From The Desk Of: David Wygant
In Sunny Los Angeles, CA
You know my main job is to teach you how to be more successful with women...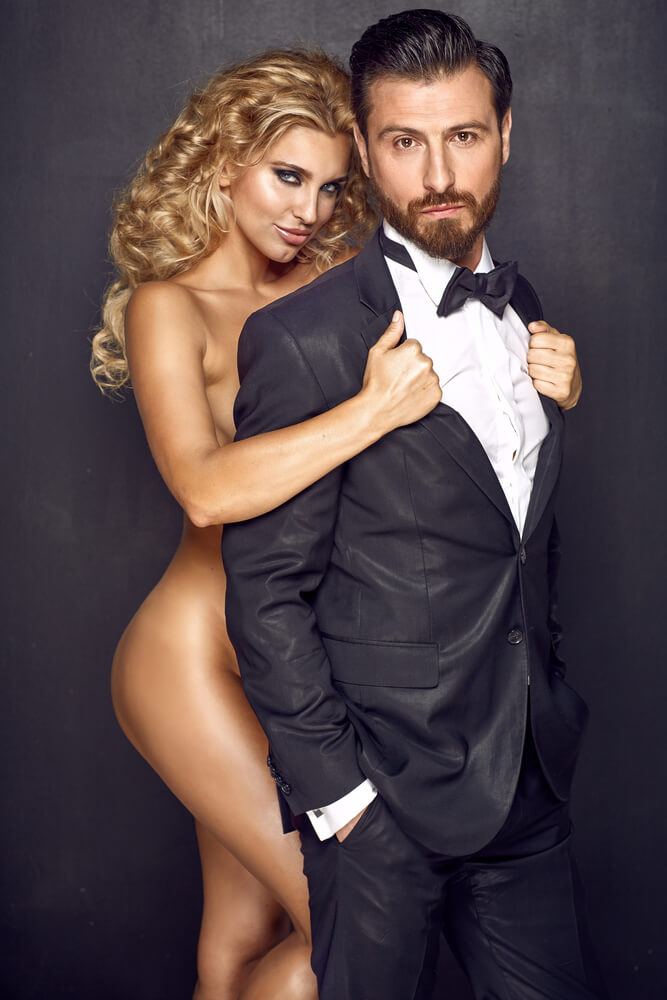 But right now I want to talk to you about living the life of your dreams.
The life where you have financial security, you can live anywhere in the world you choose, you can get up at midday and wonder down to the beach, and you spend your nights hanging with celebrities and gorgeous women.
Yes I can help you become successful with women...
But what you may not realize... is when you master other parts of your life (like your career or business), attracting and keeping great women is much easier.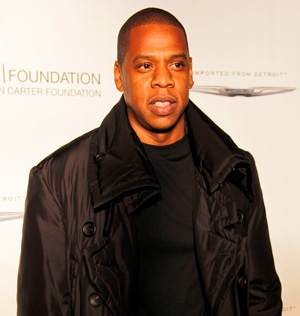 Look at a celebrity like Jay-Z.
He's married to Beyonce, one of the hottest and most talented women on the planet. Did you know he's also a very successful businessman?
Besides being a platinum-selling rap artist (and former CEO of Def Jam Records), he owns real estate... restaurants... and is part owner of a pro basketball team, the New Jersey Nets!
Men who are successful with women are almost always successful in other areas of their life.
If you have other passions and goals (besides just finding a great woman), you'll be more relaxed and confident — and women can feel that the minute you meet them.
Women have 'emotional radar,' and can sense right away if you're nervous and uncertain... or relaxed and confident.
If you're comfortable with yourself and your life, a woman will feel secure and want to spend time with you.
If she doesn't get that good "vibe" about you, she'll feel insecure and scared... and nothing you say or do can change that.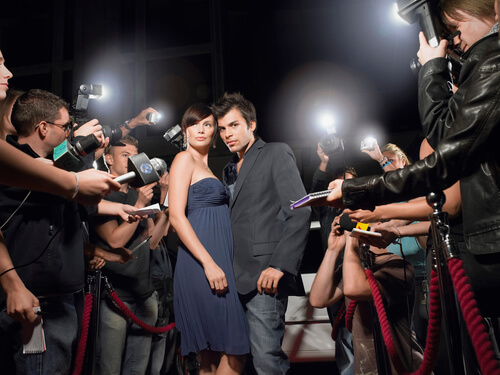 You'll have lost your chance with her FOREVER.
Once you become more stable and solid in non-dating parts of your life, you'll have the confidence of a celebrity... you'll attract a lot more women... and your social life will become a lot easier.
After years of practice and success in approaching, dating and relating with women, I finally gained that rock star-like confidence.
But not after several years of struggling, and it finally dawned on me:
The Biggest Reason I Failed Early On In My Life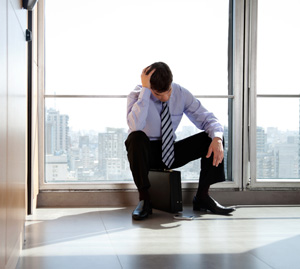 Early on in my life I didn't really care about (or pay much attention) to anyone else except me. I had a bad attitude and an entitlement mentality, and I thought the world or an employer owed me... and I didn't really have to earn anything.
For most of my 20s, I went through a roller-coaster cycle of getting a good job opportunity or a good woman, and then ending up losing them.
I landed a great sales job with a lingerie company. But instead of making sales calls, I rode the elevators up and down the Empire State Building messing with people and learning how to pick-up hot women. You can probably guess I didn't keep that job for very long.
Then, I got one of the best bar tending jobs in New York, where I was making $500-700 a night. After a couple of years that gig went away, too.
The cycle continued: Up and down, feast or famine, hit or miss.
I had some friends back in the day, but not as many as I could (or should) have. Friends who could have connected me with awesome job or business opportunities... been great wing men out on the town... or just cool to hang out and spend time with.
Looking back, it was a stupid and selfish way to live my life. By not knowing how to really connect with other people, I limited my happiness, income, and success with women.
"SUCCESS " is...
Financial
Personal
Spiritual
Social
Sexual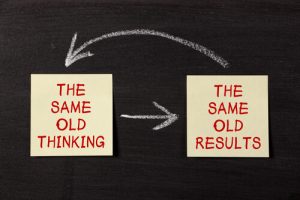 When I got past my negative mindset and learned a key life lesson, things turned around in every part of my life.
Into my 30s, I went through some great, then challenging... and great times again. This period of my life forged a rock-solid foundation of confidence that improved every area of my life. It was where everything changed and I started to live the life of my dreams.
I was where I wanted to be financially, personally, spiritually, and with women. And the great thing is... anyone... including YOU can replicate my success when you follow certain steps.
This is why I want to share my story of...
How I Went From Business Success... To Failure... And Back To Lasting Success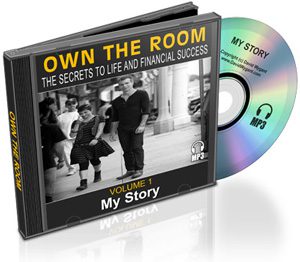 Back in 1997 I had a successful car business in New York, but had a dream of moving to California. So I moved out west, and felt the pressure of having to build a new business as quickly as possible.
What happened is that I started a car business that I wasn't really passionate about, and did it just for the money. It was an absolute disaster. I lost seven years of profits in only seven months.
It was really painful to watch dollar after dollar go down the drain... day after day. But out of this financial pain I learned a really important life lesson: I would never be in business ever again only to chase money. And I'd never be involved in a business that I wasn't truly passionate about.
I found that I lost my passion for the car business in California, and was tired of going through the motions and the daily grind. If you've ever worked a job or ran a business just for the money, you know what I'm talking about.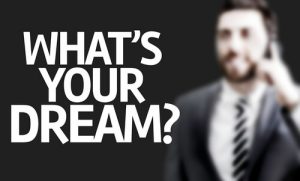 So I started on my journey to find my life's passion, and got involved with network marketing.
Although I only lasted six months in this industry, I really learned more about myself, and who I was. I found that I really liked having a home-based business, where you don't have any overhead to cover every month. That's a big relief if you've ever owned a business.
I was around like-minded people who were passionate about success. Passionate about who they are... and passionate about building a powerful mindset. Although I didn't last long in this business — only six months — I got the greatest business and life lesson from it, when I was speaking at a seminar.
I was up on stage, talking about the importance of the right mindset. One guy in the audience asks me point blank: "So what are you passionate about?"
I replied, "Teaching people how to be the greatest version of themselves, so they're able to attract everything they want in their lives."
The guy answered back: "So why are you doing this business then?"
So What are You Passionate About?
That question hit me like a 1,000-volt shock from a Taser gun, but was a huge revelation in my life.
I realized that I was not going to settle, and be anything but my best, authentic self. I wanted to get paid for being myself. I wanted to live an incredibly passionate, fantastic life, and I wanted to teach others how to do that.
I wanted to be passionate and successful every single day. I wanted to meet other people like that and be around a great support group; and wanted to avoid negative energy, and people who weren't positive anymore.
So I became that positive, interesting person and money started to flow in.
Did it come in all at once, right away? Not at first — it took a couple of years to flow back in like I wanted it to. But in the process, I forged a rock-solid foundation for every part my life like I never had before.
I discovered that success wasn't all about doing the right things... but had a lot to do with being the right person. Being someone who's genuine, authentic, and interesting. Along the way, I finally picked up:
An Important Life Lesson From A Millionaire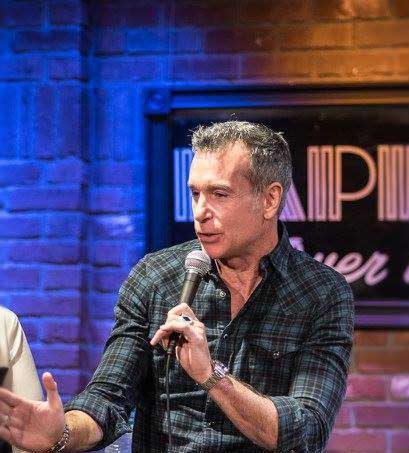 As human beings, we're social creatures — designed to interact and be with other people. You won't truly or fully succeed being a loner or all by yourself.
I finally figured out that almost all business (and 100% of personal) success comes from how well you connect with and relate to other people. Millionaire best-selling author of the book Rich Dad, Poor Dad Robert Kiyosaki frequently says: "The bigger your network, the bigger your net worth."
I realized that I needed to grow my network of friends and associates, but how was I supposed to do this? I didn't learn this from my parents, teachers, or any class in school. It was from the proverbial School of Hard Knocks... but I finally cracked the success code.
To harness the power of a network, I stumbled upon the secret that celebrities and rock stars have known for decades to make powerful business and personal connections with other people.
It doesn't matter what the setting is, and it works in any kind of interaction or meeting: When they meet someone on the street... in a small social gathering... or a large business or social event.
How Do Celebrities Make These Powerful, Personal Connections? And How You Can Learn To Make These Connections In Your Life...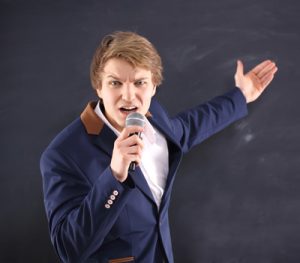 It's knowing how to OWN THE ROOM like a celebrity or successful businessman. Imagine having the confidence, charisma and presence to have a deeper, stronger connection with people wherever you go.
It doesn't matter if you're in a one-on-one meeting... a business networking event with hundreds (or thousands) or people... or any type of gathering in between. You can strike up a conversation with anyone, sustain it as long as you want, and make easy transitions between people and topics — and they feel great being around you.
You're totally relaxed, confident and comfortable with yourself... like Sir Richard Branson, founder of the Virgin business empire... Donald Trump, international real estate tycoon... or Roger Goodell, commissioner of the National Football League.
Imagine being a social magnet where ever you go. Instead of being fearful and insecure at different events, you'll transform into a man more people will want to get to know... spend time with at the bar, ball game or board room... and ultimately do business with.
It's like being a social magnet where ever you go. Instead of being fearful and insecure at different events (hoping that people will like and spend time with you), you'll transform yourself into a man more people will want to get to know... spend time with at the bar, ball game or board room... and ultimately do business with (Remember, people do business with people they know, like and trust).
You'll also gain more admiration, respect and trust from friends, family and peers. When you receive this from people you've known either a little while — or a lifetime — your confidence in yourself will skyrocket to an all-time high. You have to experience this in your life, because this feeling is absolutely priceless.
For almost all guys, our parents or teachers didn't give us this valuable information, and you won't find it in any school or classroom. It took me a long time in the good old School of Hard Knocks to learn this, and finally live the lifestyle of my dreams.
But I'm going to fast track you to success by handing you the keys to your new social kingdom, and showing you how to OWN THE ROOM: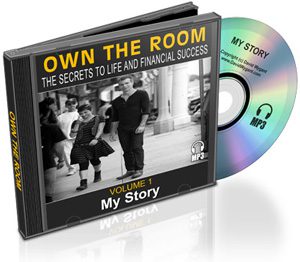 In this 90-minute audio I candidly reveal how I went from struggling to hold down a job without getting fired, to living the life I live now. You'll find out how I discovered some of the real tools and secrets to success, and how you can apply them to your own life to create the life of your dreams.
You'll discover:
The real meaning of "Own the Room" ... and why you MUST learn to do it before you can expect any dating or financial success.
How to network like an A-list celebrity even if you don't know ANYONE... and how to use your network properly (Very few people know how to do this!)
Why you have to become a "believer" before you achieve any success... I also show you how to "convert" yourself.
The funny story behind my big break... and how you can replicate my success starting TODAY
Why you need to get out and about to discover your passion... I ran into mine in Bloomingdales.
How to avoid major stress and anxiety... even when things aren't going your way (So many people go off the rails just before they become successful)
How to turn failures into successes... This "secret mindset" is the key to succeeding in EVERYTHING!
The one thing ALL entrepreneurs have in common... and how you can copy it to fast track your success.
Audio #2:
The Power of Observation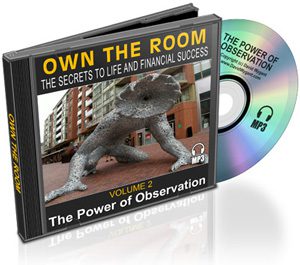 This 86-minute audio reveals this little-known (but amazing) power, which can open up more personal and business opportunities than you ever dreamed possible.
You'll discover:
How observing very specific things will ALWAYS get you out of trouble in a conversation... You'll never be stuck for something to say again
How observing past relationships and patterns can make your new ones successful...
How to network more effectively and land higher quality business contacts... This "secret" has been worth millions in my own business life
The simple yet powerful ingredient to super-charge a conversation
Why knowing a lot about a little will make you incredibly interesting
Two powerful success lessons from the Verizon Wireless commercials
Why what your parents taught you about relating to others growing up affects your relationships today... And how to break negative habits.
How the Power of Observation can help you forge stronger and deeper relationships with everyone
How to maximize your power and influence in business, and dramatically increase your income... Millionaires (and even billionaires) use this every single day
Why the power of observation can make you instantly memorable
Why you'll have more power with women when you observe more than you speak...
How listening more — and talking less — can make you much more successful in dating and business
How to use the power of silence when you first enter a group or meeting...
Audio #3:
Be More Interesting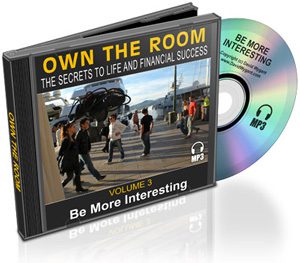 This power-packed 43-minute MP3 reveals how you can increase your confidence... become more memorable to everyone you meet... and develop your own personal brand.
In this audio, you'll learn:
How to get unshakable, rock-solid confidence of a celebrity... in every part of your life
Celebrity secrets of being memorable, like Sting... The Rock... or The Donald"
Why you should focus on your strengths, and not on your weaknesses
Why keeping current with celebrities, hot topics and ideas can make you incredibly interesting to women
How Googling" everyone you meet will improve your business and personal life
Why you should always do things you love the best... and forget about the rest!
Why it's important to develop your own personal brand, and not copy anyone else
How reading a wider variety of magazines and publications can make you more interesting to everyone you meet
Why being real" and authentic around both men AND women can increase your 'interesting factor'
Why you should (almost) never censor or edit what you say, and why people will respect and trust you more
How accepting your strengths and weaknesses will make you a lot more attractive to women
Why you should never worry about saying anything 'just right' or perfectly (Hint: It's a reason why George W. Bush got elected President)
Why it's critical to treat everyone you meet with respect and genuine interest
Audio #4:
Patience and Persistence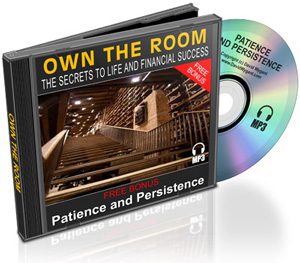 Too many guys fail in life (or sell themselves short), because they don't exercise patience and persistence. This audio will reveal how they can take your life to higher levels of success when you know how to use them.
This MP3 will reveal:
Why it's impossible to succeed in life without being persistent and patient
How being impatient can kill opportunities in business and dating... You've probably done this in the last 24 hours!
Why you haven't been successful in dating and business... and how you can break through your mental and emotional barriers!
Why being patient (and listening more) can make you a lot more successful
Why you should never have a pre-set agenda when you enter a room or meeting
How to give before you get, stand out from the crowd, and give yourself a huge competitive edge
Why you should have a mindset of abundance to stay persistent
Why persistence and patience will make you mentally tougher, improve your self-image... and more attractive to women
Why these two factors are the most important success keys in every area of your life
How to develop a relaxed, abundance mindset in every area of your life
The success secret of the greatest salesmen in the world
Why you're probably a lot closer to success in your life than you believe you are
Why persistence in any area of life is ALWAYS rewarded
---
PLUS... You'll Get These Amazing Bonuses...
---
BONUS Audio #1:
The Look of Success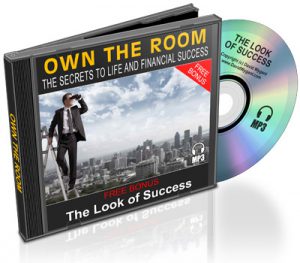 To really "Own the Room" you need to understand how to create your own personal brand or image. You see, wearing a business suit isn't enough to make you look successful. It's about knowing what looks good on you, and how to use image to your advantage — no matter what you look like!
On this audio you'll discover:
How to figure out who you really are... and how to turn yourself into a powerhouse brand everyone remembers.
Why clothing "type" is more important than the clothes themselves... and how to know which one is going to make you look MAGNETIC
How to define your own personal "sexy"... and how to use it to attract anyone you desire
Why Brad Pitt and Hugh Jackman can help you achieve anything you want in life
How your home could destroy your relationships and career... if you make these common mistakes
The one time you should NEVER wear sneakers... I see this every day and it's an instant turn off to women
The biggest fashion mistakes men make... and how to avoid them
And much more
BONUS Audio #2:
The Power of The Walk In —
How to Walk Into a Room & Own It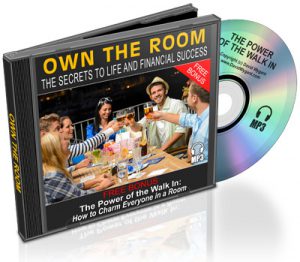 Imagine being able to walk into a room and own it. Imagine everyone stopping in their tracks to see who this strong, powerful, sexy man is that just walked in. Imagine the women who'll want to talk to you, and the business people who'll want to offer you amazing opportunities.
In this audio I give you every trick in the book, so you could walk into a room full of celebrities and turn everyone's head — and feel confident doing it.
You'll discover:
Why you must avoid the corner AT ALL COSTS... if you go there you may as well get your coat and go home cos' you're going home alone
Why the first step you make when you enter a room is the most important... and how to get it right every time
How to win a woman's heart within 10 seconds of turning up at an event
How to use the power of direct eye contact to portray power... without coming across as a crazy stalker
The different types of handshakes... and what each one means
The 3 "techniques" I use to communicate with anyone in the room without saying a word!
How to instantly have people treat you like an A-lister... rather than a nobody who just walked in off the street.
And much more
BONUS #3 (Optional):
A 14-Day FREE Trial Of My "Advanced Dating Inner Circle"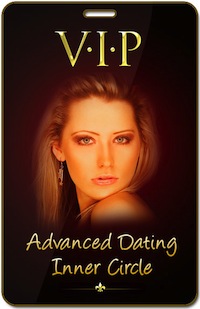 Become part of my exclusive "Advanced Dating Inner Circle" and take your dating and sex life to a whole new level.
Come into my private world and watch me meet and seduce some of the most beautiful women in the world. I'm a very private person, and I've NEVER let a camera follow me like this.
But at my last boot camp, one of the guys said something that made me stop and think...
...He said, "David, I've been saving up to come on this boot camp for years. If only I could have seen you in action like this years ago. My life would have been so much better!"
It made me realize paying thousands of dollars to do a boot camp with me isn't something everyone can do. I wanted to give you the chance to see me in action without having to save up for years. So I've opened up the doors to my private world to help you change your dating life FOREVER!
The camera follows me literally EVERYWHERE!
I reveal some of my most powerful and advanced attraction strategies (Normally reserved for private clients paying up to $10,000), to give you the edge over every guy who doesn't have access to this.
You'll see the camera follow me as I...
Why you must avoid the corner AT ALL COSTS... if you go there you may as well get your coat and go home cos' you're going home alone
Why the first step you make when you enter a room is the most important... and how to get it right every time
How to win a woman's heart within 10 seconds of turning up at an event
How to use the power of direct eye contact to portray power... without coming across as a crazy stalker
The different types of handshakes... and what each one means
The 3 "techniques" I use to communicate with anyone in the room without saying a word!
How to instantly have people treat you like an A-lister... rather than a nobody who just walked in off the street.
And much more
This is footage of me you won't see ANYWHERE else.
I guarantee once you start using the techniques and strategies you see me putting into action, it'll transform your life beyond all recognition.
With this free bonus you will be receiving a 14 day free trial to my "Advanced Dating Inner Circle" where you will receive an exclusive members only video product a week which you can cancel at anytime through your account or our 24-Hour Help Desk. If you decide you want to continue as a "Advanced Dating Inner Circle" member, you will be billed $49.95 every 30 days and continue to receive a video product every week.
This bonus is completely optional and you'll be able to "accept" or "deny" it on the checkout page.
---
This life-changing information may sound great, but the question you're probably asking right now is:
"OK David, how much will this cost?"
Not as much you might think. I remember where I was early in my dating career, when I didn't have a lot of money. I know this program will change your life forever, and that's why I'm making this really affordable.
But don't make this just about the money...
I want you to enjoy a fuller, richer social life. To be the kind of man everybody wants to spend time with, everybody wants to do business with, and everybody wants to have a connection with.
Where you have plenty of friends in your hometown, and everywhere you visit around the country — and around the world. Many folks in my social circle are here in Los Angeles, but I also know plenty of cool people in New York... Chicago... London... Miami... and many other cities and towns around the world.
The good news is... you won't have to keep wasting time or money with places or people you don't want to be around. You can choose to connect with the kind of people you like, and want to spend time with.
When you know how to OWN THE ROOM, you'll:
Get great work and business contacts...
Get better deals at shops and stores...
And be able to handle ANY social situation you encounter
When a woman you're with sees that you can navigate any business or personal situation with ease, she'll feel more secure, and become even more attracted to you. You'll feel like a rock star or celebrity in your own hometown (without overdosing on drugs, or doing stints in rehab).
Being able to connect with people on this level everywhere I go is one of the most valuable assets in my life. I've had people offer me thousands of dollars for personal coaching to learn these valuable life secrets.
But don't worry...
"Listening to it once is good, but listening to it over and over,and understanding it really is where the money is"
"I have been listening to the Own the Room product I bought.
GOLDEN!!
This is what I love about you and your teachings!! They are right up my alley.
Listening to it once is good, but listening to it over and over, and understanding it really is where the money is. Even after my first hear, I just felt something shifted inside me. I went out that night and just *KNEW* I was who I was and that was enough to make me feel confident so much more.
I threw caution to the wind even so much more when it comes to strangers and socializing—the results were amazing.
I will share with you some experiences more, but just wanted to give you a note of approval.
Own the Room was amazing and I'll be listening to it again soon.
SO, again, THANK YOU."
Howard J.
Quezon City, Philippines
You won't have to invest thousands for this program...
And it isn't $500... $250... or even $100. I've wasted this much money in a night on the town (and maybe you have too), buying drinks for me, my buddies and hot babes — with nothing to show for it, except a nasty hangover the next morning!
For only $47, you can develop the business and social network that you've always wanted!
Now I offer one of the best guarantees in the business so you want to pay attention to this...
---
MY 90-DAY "GET MORE DATES" GUARANTEE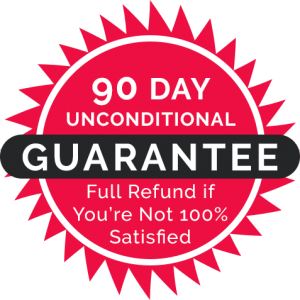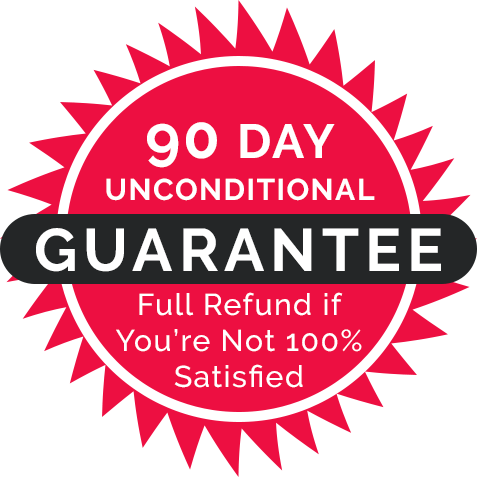 Take 90 Days — yep, 3 full months — to implement the strategies and techniques in this Program, and if after implementing them* you aren't enjoying more personal success and confidence; I'll refund every red cent you paid for this product.
That's what I'm 100% confident you will experience this once you utilize the techniques I teach in my Own The Room.
This a WHOPPER of a Guarantee ... but I'm really THAT confident in Own the Room!
*Because this is an "action-based" guarantee, to request a refund simply send me an email telling me which technique(s) you implemented and describe what happened that left you unsatisfied. I do this simply to protect myself from the 1% of you out there who are dishonest and are trying to scam me. For the rest of you, trust me, once you go through this product and change your life, the only thing you'll be thinking about is why you didn't find this sooner...
Yes that's a massive guarantee, but if you've brought any of my programs in the past you'll know I only deliver the absolute best quality possible. And I know this is going to change your life forever so...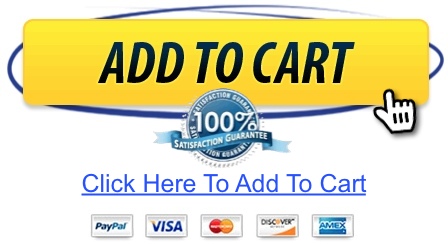 Successful businessmen, celebrities and rock stars have known how to do this for decades — now it's your turn to life the life of your dreams.
Life's too short not to live it to the fullest. Discover how to make the most of your life today. This information is worth it, and you're worth this small investment in your life.
Carpe Diem. Seize The Day. OWN THE ROOM.
Your Friend,

P.S. — When you know how to OWN THE ROOM, you'll have more opportunities in your career, business and personal life than you previously believed possible. Most importantly, you'll have the peace of mind and confidence to handle any situation that life throws at you — and that's really attractive to women. Check it out today.
P.P.S. You'll receive FREE upgrades to OWN THE ROOM for the life of the product. The world moves quickly, and I add new material to my products at least once a year. When I do you'll receive an email telling you how to download your completely FREE upgrade!
Own the Room