For LIMITED Re-Release:

Get an exclusive replay of the GROUNDBREAKING 4-week course from America's #1 dating coach that reveals how to make a man fall for you (and ONLY YOU!)...
Space is EXTREMELY Limited!
If You Missed Your Chance to Enroll in January... Fear NOT! All 4 Weeks of This Course (PLUS bonuses) are Available for Replay for a LIMITED Time!
Hey, David Wygant here.
I've got an important message for you today, and if you want to find love or start dating Mr. Right in 2018, you're going to want to hear this.
I've been one of the top dating coaches in the country — and across the world — for 18 years. And over the past two decades, I've seen our dating culture change right before our eyes.
It used to be we called each other… now we text.
It used to be we went out and met each other… now we stay home and swipe.
And you know what? It was much easier back then.
And you know what? It was much easier back then. If a man was interested, he had to be a man and flirt with you. He didn't have the option to swipe through thousands of profiles.
If he didn't want to see you, he had to tell you. He didn't have the option of just not answering your texts anymore.
But now that's all changed.
And I've worked with enough women to know that, whether or not you realize it, technology is the BIGGEST obstacle to getting what you want out of dating.
You see, every woman I work with is truly amazing. I honor and love and respect each and every one of you, and I know how lucky any man would be to connect with you.
Yet, So Many Women Just Don't Have The Knowledge Or Power To Connect With The Men They Want In The Modern World
The bottom line is: technology has changed things forever. And yes, I'm not gonna lie to you. It's made dating much harder nowadays… but not impossible!
In fact, the really good news is that you can actually use technology to give you a competitive edge.
Because almost EVERYONE finds dating hard nowadays… but if you can master a few simple things, it will put you ahead of the other 95% of women out there...
...so that the man you desire in love will truly see you for the amazing, beautiful catch that you are!
And that's exactly why I created the Words to Win Him Over course: to give you the tools you need to thrive in modern dating.
WHAT
Is It?
Originally launched in January of 2018, Words to Win Him Over is an in-depth, 4-week course that goes deeper than you've ever gone into what dating is all about in 2018.
And what it's all about is messaging. That means texting. That means sending messages on dating apps and websites.
Even things like "liking," commenting or sharing on social media — it's all about how we flirt and communicate and connect with each other in the 21st century.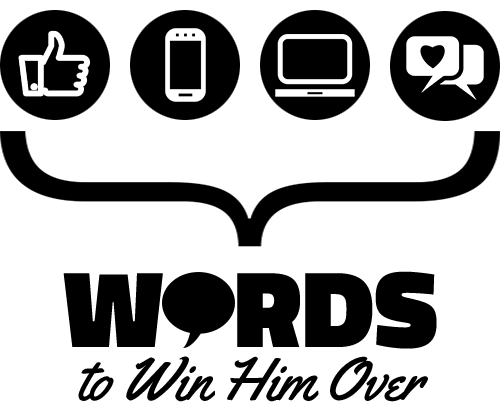 HOW
Does It Work?
As this is a replay, you will get access to all the video & audio content (but NOT the live coaching calls).
The course content is divided into 4 modules that each focus on a different area of dating and communication in the modern age.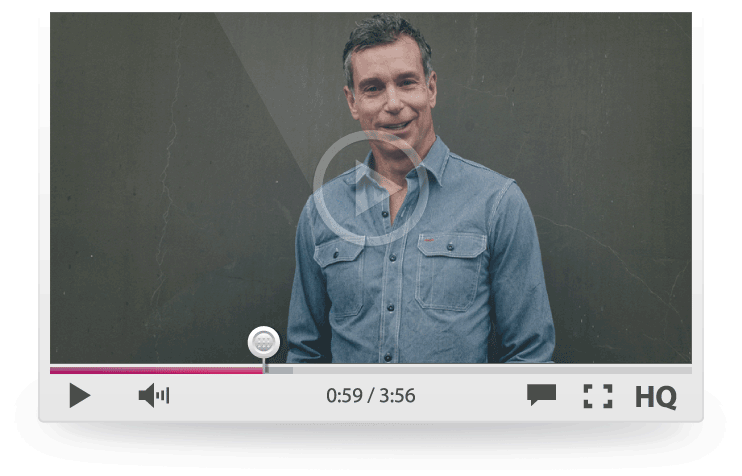 WHO
Am I?
For almost 2 decades, I've been coaching women from all around the world. In 2003 I was a featured coach on MTV's Made, and I've been featured on Patti Stanger's Millionaire Matchmaker as well as numerous other media including Fox News, AskMen.com and the Huffington Post.
I've not only personally worked with countless men and women throughout the years, but I've also personally evaluated tens of thousands of emails, text messages, and online profiles.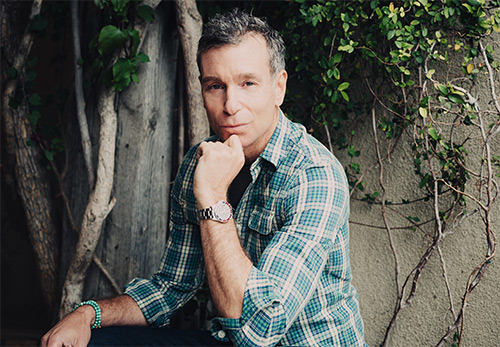 WHY
Do You Need This?
Dating nowadays is more competitive than it's ever been. And the fact is, men and women aren't connecting like they were just a few years ago.
And it all comes down to technology and how we communicate nowadays.
I can teach you about flirting. I can tell you all about what men are looking for in a partner and how their minds work.
And that's all great. In fact, you NEED to learn this stuff.
But in 2018, there's still something that's missing… one more thing you need to learn: messaging.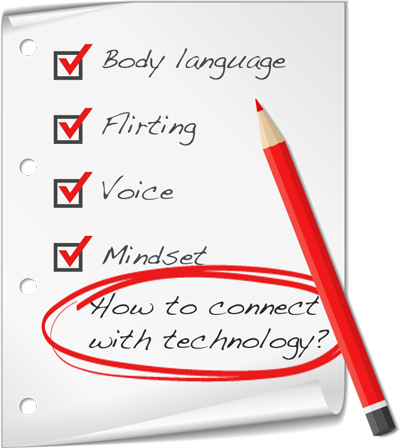 Week #1: Mindset & Modern Dating
Audio/MP3 Recording
Even though the times have changed, dating still all comes down flirting, and flirting is all about your mindset. So I'm going to literally program your mind to become an amazing communicator. We'll break down every scenario you might encounter and go over:
When & what to send him, and most importantly, how to stand out from everybody else they might be talking to.
The rules of messaging — when to first message him and what to say.
How to message somebody on a dating app for the first time and how to follow up with them.
How to message somebody you just met out and about (example: how to text somebody that you met at a party).
How to message somebody that you were introduced to.
Lifestyle Design - How to create a dynamic lifestyle that will not make you a more confident woman, but also improve your messaging habits.

Week #2: From Meeting to Messaging
Video/MP4 Recording
After you match with him or exchange phone numbers, what messages do you send? This is exactly what we'll break down in this section.
We're going to talk apps. We're going to talk dating sites. We're going to talk social media. And we're going to talk texting.
I'll take you from meeting or matching with him to messaging and texting him, and I'll show you how to do things like:
Plant the seed in his mind that will ensure he messages you back.
Immediately identify if he's serious, playing you or just looking for attention.
Read his online profile and use it for messaging.
When to exchange phone numbers and what to do when you've exchanged phone numbers.
Use your messages to set yourself up for a successful date – before the date even happens.

Week #3: How to Follow Up & Keep the Momentum Going
Video/MP4 Recording
After a date, it's CRITICAL that you keep the momentum going. This is where I see so many women start to slide downhill!
Because the flirting and connecting isn't over after you've gone on a date. It's critical that you keep the momentum going. Keep him thinking about you.
We're going to talk about:
Which follow-up messages you should be sending after you've gotten together to keep him engaged and continue to build interest.
How to flirt & keep the relationship going.
The first month of a relationship and how to keep him hooked to you on many different levels.
I'm going to go over the dozens of other ways to follow up, including:

Voice texts
FaceTime
Pictures, GIFs and memes
Videos

Week #4: Individual Messaging Breakdowns
Video/MP4 Recording
And finally, this is where it really got fun.
This was the week we actually broke down and evaluated the messages clients have sent me — that YOU will get to watch so that you can avoid all the road bumps and mistakes they had to learn the hard way!
I will not only evaluated the messages for you — telling you exactly what was right, what was wrong, and what needs improvement.
PLUS... YOU'LL GET THIS LIMITED-TIME MEGA BONUS:
For Women Who Enroll NOW — Get My Bestselling Texting & Flirting Handbook FREE!
As a special added bonus for women who invest in their love life for 2018 and enroll NOW, you'll get instant online access to my bestselling PDF, The Flirting & Texting Handbook.
This book is the PERFECT compliment to all the mentorship and instruction you'll receive in the Words to Win Him Over course.
In it, I break down over 2 dozen specific texts and tell you why they DO or DON'T work. You'll learn:
How to use GIFs
How to use emojis
How to cut out texting habits that turn him off!
And much, MUCH more!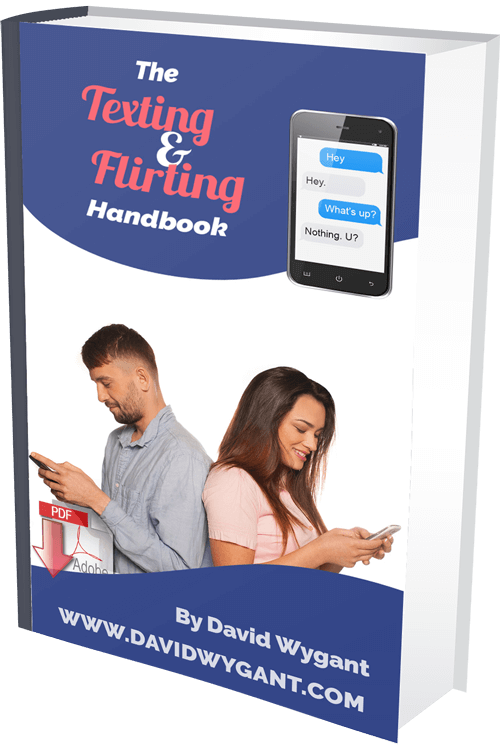 This is Going to Be One of the Most Comprehensive Courses I've Ever Offered
This will be a journey through almost EVERY aspect of dating — including:
Online dating & dating apps
Texting
Flirting
First dates
Keeping a man interested
How to go from dating to committed relationship
Relationship maintenance
Keeping the spark in the relationship lit
And Space is EXTREMELY Limited!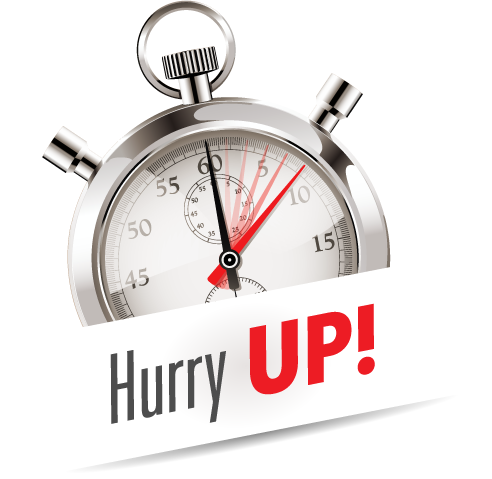 The Words to Win Him Over course is only available for a LIMITED re-play until the end of March!
And at a small fraction of the original rate ($199)!
I'm re-releasing it for you, my amazing community of women, because I desperately WANT you to have this 🙂
But, you've got to take action. And QUICKLY before time runs out!
Remember — this is a course that goes far beyond just what to send in your messages.
It's about how to master the art of attraction in your messages, EVERY TIME.
Maybe you like short, frequent messaging. Maybe you like longer messages that go into greater detail. Maybe you like to express your messages with emojis, or maybe you don't even know what an emoji is!
That's all fine, because I'll empower you with the skills and mindset to always flirt, always build attraction and momentum, no matter what or how you send your messages.
Because the truth of the matter is, this all comes down to giving you tools for lasting success.
What this course delivers after 4 weeks is the knowledge and mindset to know what messages to send in any given situation.
From matching with someone on Tinder or Bumble…
…to after your first date with him…
…and even to years down the road in a relationship with him.
I'll give you the skills to flirt and connect with the man you desire all the time, every time.
This will be a course like no other.
It's the most in-depth program I've ever offered, and I'm incredibly excited about it because I know how powerful it will be in your dating life.
And, I know how much you've struggled with this.
How many times have you simply sent someone a message like "Hey," or "Hi"? C'mon! Ladies, I know you're so much better than that!
You need to flirt. You need to connect with him. You need to make him so intrigued with your messages that he can't take his mind off of you!
And in reality, I know it's not your fault.
Because the truth is, you were never taught these skills.
But now, you have an opportunity to learn them for the first time, so you are truly equipped to succeed in this confusing, frustrating dating world that we live in.
So don't wait!
Click the button below and reserve your spot in what's going to be the most empowering transformation of your ENTIRE dating life.
I'll see you on the inside.
Your friend,
David