Feeling Completely Frustrated By Online Dating And Wondering Whether There Really Are ANY Good Guys Online?
You're Not Alone!
We all know that there are now literally millions of people registered on online dating sites. Despite a seeming unlimited number of potentially great partners to be found on Internet dating sites – somehow the success rate of Internet dating is appallingly LOW (its been estimated to have about a 95% failure rate!)
But WHY?? Whats the glitch in the system?
You probably know some fabulous women who have tried it but not met the kind of men they were looking for And as an online dater yourself, Im guessing you may have experienced some (ok, Im trying to keep this clean!) frustrations and let-downs.
Has ANY of the Following Happened to You?
You keep getting contacted by men who are NOTHING like the kind of person your profile says you're looking for
Men keep sending you cut and paste emails (many of which make it clear the guy never even read your profile!)
You keep attracting men who are just looking to hook-up
You feel like every single creep, pervert, idiot and jerk somehow cant get enough of contacting you!
...and the list goes ON and ON. It's no wonder you're frustrated! But the good news is...
I Have an AMAZING Solution for You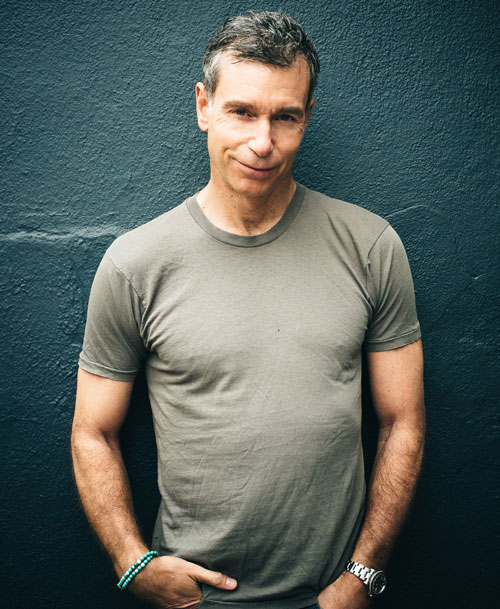 I can help you avoid all the mistakes that have been attracting the wrong guys to you online, and also teach you how to easily navigate the world of online dating so you can spend your time weeding out the bad guys and choosing only the good guys you want to meet.
You see, online dating is a big part of my business – and I know it better than any expert in the business. That is not meant to brag. It is simply that, after being the go-to online dating expert for thousands of magazines, radio shows, and newspapers — and coaching both men and women in online dating for more than two decades — I have seen literally THOUSANDS of online profiles. Ive seen pretty much every type of online dater that there is
Because of all this, I know without a doubt that I can address ANY online dating problems you've had and show you how to conquer them.
"In 2 Hours You Changed Everything!"

I was online dating with almost no success. Now I was getting men to write me but it was all the wrong men.

David took one look at my profile and with a few minor changes that I would have never thought of and all of the sudden, I had a whole different type of man contacting me.

Its amazing I was spinning my wheels for so long and in 2 hours David changed everything. Thanks and next time you are in Arkansas please let me buy you a dinner.

— Mary Sue
Arkansas
"David, I Could Kiss You!"

After giving you a LOT of grief about the changes you wanted to make on my profile please let me say how glad I am that you nudged me ever so forcefully to go with them . If I hadnt, I never would have met my Bob.

Thank you for helping me make the change that changed my life! Bob and I will take you to dinner if youre ever in Cleveland 🙂

— Suzanne
OH
Look, I truly know all too well how difficult, frustrating and – even confusing – the world of online dating can be. That is why I want to use my expertise to help you not only create an ideal online profile so the right guys will find you, but also show you how to read between the lines of any mans profile and tell what his REAL story is (and whether he is someone you should pursue or delete as fast as your finger can click the button!)
Having also coached men to be better online daters for the last decade (and of course being a man myself), I know how men think inside and out – and I have seen it all when it comes to mens profiles online. Thats why I can help to totally eliminate the frustration and avoid the let-downs you've had trying to meet men online.
I can (and have!) taken hundreds of women from being part of that frustrated 95% to being part of the elite 5% who enjoy an amazing, fun and successful online dating experience!
Why Having The Right Profile Is ESSENTIAL to Your Success!
Many men will NEVER read a woman's profile unless it is written in a certain man friendly way
Profiles written in women-talk don't catch a man's attention – and may actually be attracting the exact opposite kind of man you are searching for
95% of women put the WRONG pictures up on their profile many are not only wrong but will actually REPEL the very men you want to attract (One type of picture will turn men off EVERY TIME!)
Your profile headline is not nearly as important as the opening and closing 3 lines of your profile
As a man, I understand exactly how men think and how they perceive a womans online profile. Ive seen SO many fanstastic men and women failing to connect online due to what really comes down to miscommunication – between two genders who want the same things they just process information very differently.
So I will create for you an amazing and man friendly profile that will have the RIGHT guys responding to your profile. I will also personally select the photographs you will put on your online profile, so you will accurately communicate who you are to men online.
"I Had The BEST Date Of My Life!"

Thanks to David, I not only had a huge increase in men who read my online profile, but the quality of men who contacted me got unbelievably better.

In fact, last night I went out with a guy I met online, and had by far the best date Ive ever been on! Thanks David!!

— Mandy
CO
Now, The Other Half of the Equation Is...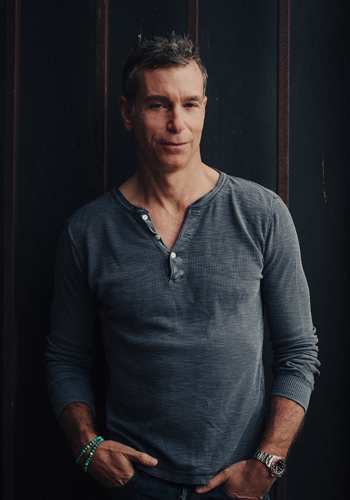 Well, once you have the right profile that will attract the kind of men you want how do know which ones they are? How do you distinguish the good guys from the bad guys?
This is where you and I will really spend some quality time together. After I have created a profile for you and it is up on the dating site of your choice, I will teach you exactly how to read the profiles of the men you are interested in online as well as those of the men who contact you and well DO IT TOGETHER on the telephone.
Thats right – you and I will spend 90 minutes online dating together on the telephone. I will go through ACTUAL profiles of men you are interested in and those who have expressed interest in you. I will also teach you how to navigate the initial communication with the men you want to talk to online.
During that time as we Internet date together, I'll show you how to:
Recognize the married men trolling for single women online
Tell whether a man is seriously looking to meet someone, or is a really a player
Recognize the guys who just want a fling
Tell whether a man is a potential relationship partner or is emotionally unavailable
Start up or respond to men you're interested in online so they know you're interested
"7 Dates with the Type of Man I Wanted to Meet."

By you taking out my pictures that were not man friendly and not looking so needy in my profile has changed my success online.

I had 7 dates this month with the type of man that I wanted to meet. Its amazing that by you writing my profile my life has changed so much. Thanks for all your great advice and support.

— Mary
Florida
Here's What You'll Get With My GROUNDBREAKING Online Dating Makeover Program:
An initial one-on-one consultation with me through a series of emails so I can get to know you, your goals, your lifestyle, and your dating situation. I'll even have one of my leading coaches call you and talk to you personally to get a feel for who YOU really are.
Preparation of the optimum profile customized just for YOU, including selecting the photographs that will be used on your profile.  I will create an online profile from top to bottom for you that not only reflects who you are, but will also effectively attract the kind of men you want to meet.
Any Profile Revisions You Want Me to Make.  Live with your new profile for a few days.  I not only want your profile to be really good – I also want YOU to really love it as well.  So if you see something you'd like to tweak or add here and there, I'll make those revisions for you.
Tinder/Bumble profile rewrites – As part of this package, we'll take your Tinder and Bumble profiles and transform them too. Tinder and sites like it are very different to your Match.com, and require a different approach.
Once I'm finished with your profiles, you'll have an inbox full of handsome, intelligent, funny, relationship-ready men who are desperate to win your affection!
I really want to help you to succeed in your quest to meet the right man online. Let me spend some time with you and show you how you can do this without all the headaches, let-downs and frustrations you've come to know in your online dating experience.
To get started all you need to do is click the add to cart button below.
I look forward to talking to you soon,

"Changed My Entire Dating Life."

You are an amazing writer, the way you made my profile man friendly has changed my entire dating life on Match.com

The 90 minutes we spent on the phone and the way you helped me craft cute, fun openers to grab a mans attention has changed my entire dating life. It was such an eye opener to spend those 90 minutes with you on the phone.

I had no idea how men thought online and when you coached me through that chat session it was amazing. Thanks for all your help.

— Andrea
NYC
"My Dating Life Went From Bad to Amazing Overnight Literally!"

I am truly still in shock over how FAST and how much better my dating life got literally starting the first day my new online profile went up that David wrote for me.

I went from having no luck online to meeting 3 incredible men in ONE day David, you are truly a miracle worker. My only regret is that I waited so long to do this!

— Janice
TX