How to Flip a Man's "Commitment Switch"
and Make Him Beg You to Be With Him Forever!
My name is David Wygant, and the past two decades I've dedicated my life to helping thousands of women do exactly what I'm about to show you: understand men and unlock the keys to their hearts.
I've coached thousands of women from across the globe, and I am regularly interviewed by:
Understanding love, attraction and relationships is my life's work. I've spent years studying Human Psychology and Relationship Dynamics and uncovering what motivates men, how they really think, and why they commit to certain women.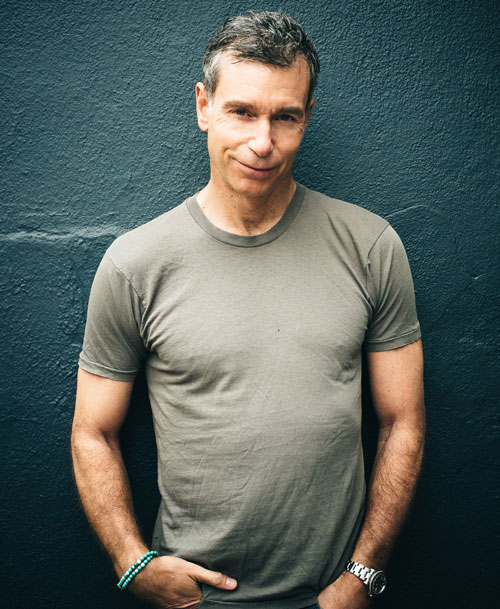 Believe it or not, anticipation actually makes us happy. If you want a specific reaction from a man, he needs to feel the burning anticipation of feeling the right emotions!
Laughing, crying, happiness, anger... our emotions are what make us us. Good or bad, our emotions give color to our black & white daily lives. They're what life is all about!
Probably the most important step is the feeling of belonging. Trust, love, and companionship. Whether or not he realizes it, this is what every man wants!
You will have the ultimate blueprint of what men want, how they think so that you can effortlessly get them to do what exactly what YOU want them to.
Say goodbye to wimps, losers, commitment-phobes and douches. No more bad dates and dead end relationships so that you attract the strong, studly-man who knows what he wants — the man all your girlfriends fantasize about!
The Chocolate Cake of Love
There'll be no more feeling like you have to take the crumbs men leave behind, so that you get the full meal (and dessert!) of love you want and deserve!
You see how easy it is to get out of the friend zone forever so that man who's been blind' can suddenly see how ATTRACTIVE and DESIRABLE you are.
Finally learn to stop choosing the wrong man over and over. There'll be no more wondering why the losers always find you and your friends won't understand why you keep attracting handsome, devoted studs.
The Marlo Thomas (Be 'THAT' Girl)
Quality men will suddenly be all over you, your inbox will be overflowing with messages from guys who want to date you. Even that great guy who "just disappeared", or the one who's been stringing you along forever, will beg you to be in his life forever. Your life will feel like an Attraction Explosion.
Even your ex will tell you he can't live without you. And all the men you thought were out of your league will be begging for your attention.
Learn to see the writing on the wall. You will know when it's time to cut your losses so that you find the man that will give you the love and commitment you want.
The Farmer's Almanac of Love
No more giving away the milk' too soon. You'll know the exact right time to have sex, so that you flip the switch in his brain that keeps him pursuing YOU desperate for a commitment.
Your man will suddenly feel like he can't get enough of you in his life so that he feels the uncontrollable need to tie you down. He'll be begging you for a commitment. Even if he's been stringing you along for years.
You will stop sending out masculine energy so that you'll suddenly have the luxury to choose which hot man you want in your life. End the cycle of feeling like you have to settle for the leftovers other girls leave behind so that you have your superstar stud.
After your program I was confident I had a real understanding of how men think and the qualities they really look for in women. I now have an amazing, loving boyfriend (fiance actually) and he can't get enough of me. I'm 62 years-old and I feel like a high school girl in love.
Thanks David for making this old broad feel sexy and desirable again!
After your seminar I went home and told your advice to my sister who's boyfriend had been stringing her along for years… By the timeI had finished watching the videos, he'd ask my sister to marry him!
Brian just asked me to marry him! I can't believe it! Actually I can. Everything you taught me has given me the confidence to know this moment was possible. And that it was my destiny! Thanks to you David, I'm a changed woman and my life is exactly the way I dreamed it. Watch your mail for my wedding invite.