Finally Revealed… The Secret Formula for Getting Laid Whenever You Want (even if you've only just met her)
It Sounds Crazy… But Once You Know How To Use This Formula… You'll Be Able To Create Sexual Desire So Powerful… Women Will Get Uncontrollably Wet Around You Without Knowing Why!
---
Hey!
This is a movie you might have seen before…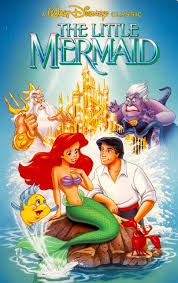 You might have seen this one before too…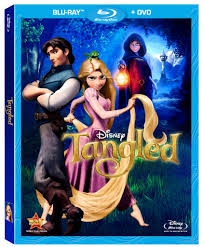 But what you didn't know about these movies… is that hidden within them is a secret "sequence of emotions" that gets you laid…whenever you want!
It's a secret that Disney will never share… and women have kept hidden from YOU for decades…
But today… I'm going to reveal how to use the secret hidden within every Disney movie you've ever seen, to go out ANYTIME you want…day or night… and have a one-night stand with the sexy girl of your choice!
The best thing is… this secret even works on that one special girl you've been crazy about for months.
You know that one amazing, beautiful, sexy girl you'd do anything to date… even though she keeps rejecting you or referring to you as her friend.
Yep… this works on her too!
So keep reading till the very end, because by the end of this short letter, you're going to have the power to go out… and create sexual attraction so powerful… you'll have the closest thing to sex on command!
That's right… you'll be able to go out and get laid any time you want!
The Huge LIE They've Been Telling You About Sexual Attraction!
Before I reveal the secret… I need to bust a HUGE myth out there, about what turns women on.
It's a myth that has probably smashed your confidence… and stopped you even trying to have one-night stands.
Ready for it?
Most guys think they need to be this great looking, rich, smooth talking sleezeball… before women will give them a second look.
It's nothing but a cultural myth… but men to believe if you don't have Brad Pitt's looks, Johnny Depp's charisma and sex appeal, and George Clooney's money… you won't have a chance with the really hot women we all want to date.
It's the reason why so many guys suffer from approach anxiety… and the reason I get thousands of emails a week from guys telling me they don't feel good enough for women… or they're short… or they're bald… or they don't have enough money to attract sexy women.
The truth is NONE OF THAT MATTERS!
That's right…
Money, looks, height, and fast cars… do not equal sex.
Sure… they're nice extras… but women don't decide whether or not they're going to have sex with you based on your looks or how much money you have.
In fact, most the time… that hunky sleaze-ball you think women crave… actually turns them off!
Sleaze balls turn women off, because women are looking for something else….
Women want to FEEL something emotionally when they meet a man.
To be exact… women have to feel a "specific sequence of emotions" when they meet a man… and if she feels this sequence of emotions… the guy becomes irresistibly attractive to her… EVEN if he isn't her usual type.
Imagine that one special girl… suddenly having an uncontrollable urge to have sex with YOU. An urge so powerful she's like a junkie needing her next hit of something strong!
She'll Be Begging You To Take Her Home And Fuck Her!
This is what that magical "sequence of emotions" can do for you!
It's hidden within every Princess movie and every romantic comedy you've ever seen…. And it drives women wild with romantic desire.
They unfold in every Disney movie there is out there… you just didn't realize it.
But don't worry because by the end of this letter, you're going to have the power to unleash this sequence of emotions on any woman you meet… and have her desire you right then.
You're going to have the ability to use this sequence of emotions to get laid whenever you want!
First, you might be asking yourself, who the hell is this guy… and why is he so sure he has the secret to getting one-night stands anytime I want?
Here's Why I'm So Sure This Will Get You Laid…
I'm David Wygant… and for the last 20 years I've coached tens and thousands of men and women on dating, relationships, sex, and personal success.
I've been featured on MTV, FOX, E, and alongside Patti Stanger "The Millionaire Matchmaker" on Bravo… who openly talks about me as the greatest dating coach around.
I've written tens and thousands of expert articles for websites like Huffington Post, YourTango, and Ask Men, so if you've seen my name around…that's probably why. I've been doing this stuff for years, I get amazing results, and I'm super passionate about doing EVERYTHING in my power to make my clients successful!
Including sharing this VERY embarrassing and personal story about how I discovered the secret to one-night stands hidden in the Disney movies…
It's about one of the best and worst nights of my life!
The worst because I was completely humiliated and heartbroken by the girl I loved, and the best because it was the night that eventually led to me discovering the secret to seduction and creating uncontrollable sexual desire in women.
It was about 20 years ago….
I was completely head over heels in love with this amazing girl – Carly.
She was literally the girl of my dreams.
I'd been working on her for months.
I'd taken her on dates, I'd brought her gifts, I'd even taken her on an expensive trip to Hawaii.
And although she said she loved spending time with me… and although we acted like a couple… I could never quite get her to go that extra step and actually get physical with me.
I was certain that taking her on holiday would seal the deal for me.
We cuddled, and one night we even had a very drunken kiss, but in the morning, she apologized and blamed it on the drink. I couldn't believe it. What did I have to do to get this girl to date me? I was frustrated, hurt, and felt like an idiot. I was starting to get that hopeless feeling in my stomach that nothing I did was going to work, and I was going to have to accept
I'd never have this girl the way I wanted her.
The feeling SUCKS.
Anyway…
Have You Ever Felt As Bad As This?
One night I'd arranged to meet her at this little bar restaurant. The food there was amazing and it was a beautiful setting too. Tonight I was going to lay all my cards on the table, tell her how I felt, and ask her outright if we had a future together.
The traffic in New York was horrible that night and I was running literally 5 minutes late. I tried calling her but it went straight to voicemail.
I left a message and got there as soon as I could.
When I arrived, she wasn't there.
I waited a few minutes and tried calling her again.
Voicemail again.
After a few minutes, the guy behind the bar asked me, "Are you waiting for someone?"
I told him I was waiting for my "girlfriend"
"She's not a cute little brunette by any chance is she? Green eyes, and short hair?"
"That's her" I said.
I could see the guilt and pity in the guy's eyes as he said, "Sorry man. She left literally a few minutes ago with some guy."
"She what?" I asked.
I could see the bar guy trying not to smile as he told me… "She was standing here having a drink, and the next time I looked round she was chatting to this guy.
I assumed they were together. I mean, the way he was touching her I figured they were together. They were having a great time anyway. Then a couple of minutes later they left."
I felt sick…
I'm sure the bar guy had seen this a hundred times before, but I felt like a loser.
All I could hear in my head were the words, "…The way he was touching her I assumed they were together."
Who was the son of a bitch touching the girl I wanted so badly?
There had to be some mistake. There was no way this amazing girl I'd been connecting with for months would just ditch me for a guy she met at the restaurant!
I tried ringing her again and again and again and again.
I left 15 messages in all… trying to find out what had happened.
For hours I couldn't sit still…
I just paced around looking at my phone.
I was angry, confused, hurt, rejected, embarrassed and every other shitty emotion you've ever felt.
Eventually she called me back.
I expected she was going to be all apologetic and sorry… but she was mad AT ME!
She told me I was being crazy and that she'd met someone else that night!
She told me I was never going to be more than her friend, and was now seeing this guy she'd met minutes before I arrived at the restaurant.
I was furious and heartbroken.
I called her a slut before throwing my phone and the wall and collapsing on my bed like a loser.
I'd never felt so destroyed, useless, and stupid as I did that night.
It took months but I eventually picked myself and got back out there.
I carried on working although my confidence with women was shot.
It must have been 6 months later when I ran into Carly again.
I was coming out of a coffee shop as she was coming in.
We had a moment, and she looked at me and said, "I'm sorry I wasn't more honest with you that night about how I felt."
And I apologized for the things I'd said to her too.
I mean, she had broken my heart but calling her a slut wasn't my usual style.
That's when she dropped the bomb…
Remember the guy who picked her up at the bar?
Remember the guy who stole the love of my life from under my nose?
Well, it turns out he wasn't just a one night stand!
Nope… in fact he'd proposed to her a few weeks later and they were getting married!
I couldn't believe it.
What the hell had this guy done to her?
One minute she was waiting at a bar for me…. the next she was swept off her feet by this guy… and months later they were planning on getting married!
I had to know what made her choose him over me…
I needed to know how he'd won her heart so quickly.
I guess she must have felt guilty about how things ended back then because she let me buy her a coffee… and explain EVERYTHING to me!
The Day My (And Your) Life Changed Forever!
"David, it was SO weird. I don't know what he said or did, but I'd never felt anything like it in my life.
I literally forgot about EVERYTHING. Even that I was supposed to be meeting you. From the moment he started talking, all I could think about was having sex with him.
What was even weirder is that looks wise, he wasn't even my usual type. But all I wanted to do was get somewhere private and…well…you know. I have never been that overcome by sexual desire before. I'm so embarrassed.
It was like magic. Like some sexy prince had rode in on his horse to rescue me from life. It was like he'd reached between my legs and flicked some kind of sex switch. I'm so sorry I hurt you!"
"It wasn't the way he looked." She told me.
"It was how he made me FEEL in that moment. Within minutes of meeting him, I had this amazing overwhelming feeling in my gut that I had to be with him.
It was like magic. It felt like my prince had rode in on his horse to rescue me. I'd never felt romanced like it in my life!
I felt like a real life Disney princess. I don't know why. It's just the way he made me FEEL!"
And that's when it hit me!
EVERY little girl in western culture is brought up watching princess movies!
Did you know, in 2014 ALONE… there were over 8.4 Million copies of the movie Frozen sold in the US. That's ignoring worldwide sales and the millions of illegal downloads!
The Little Mermaid has estimated worldwide DVD sales of well over $235 million dollars since it first came out
And Sleeping Beauty which originally came out decades ago sold over half a million copies in the US last year!
Half a million copies selling every year of a Princess film which came out in 1959!
From the moment they can talk…women fall in love with the whole princess fantasy.
Disney and all these other movie companies have trained and programed women to "fall in love" in a certain way.
I started to watch every Princess movie and romantic comedy I could get my hands on, until I found a pattern.
And that pattern is a specific sequence of emotions that instantly sparks attraction… and creates intense desire in any woman you meet.
Once you know how to use this sequence of emotions… your dating, love, and sex life will NEVER be the same again!
You'll have the closest thing to sex on command in existence!
You'll have the power to make women so fucking horny they'll be physically aching for you… even if you're out in a public street or in a restaurant.
She just won't care because they'll want you so much!
I've Tested These Secrets Myself…And You Can See The Video…
I've tested this out over the years, and taught these techniques to thousands of private clients who have paid upwards of $10,000 to learn these secrets!
Then a few months ago… at one of my recent private boot camps… I was talking to a client about first dates, and how to escalate things until you're in a relationship.
Suddenly this guy looks at me and says, "David… I love what you teach. But what if I don't want to have a relationship right now? What if I just want to go out and have a one-night stand now and then?
How do I know if a woman is into casual sex? And how do I make it happen?"
And that's when it hit me…
I realized I've never really shown guys how to have a one-night stand.
I've got tens and thousands of guys over approach anxiety… I've done programs about confidence and charisma… and I've even got a program out there that takes you all the way from first date to marriage!
But I've never shown guys how easy it is to have a one-night stand!
My camera guy looked at me… and knew exactly what I was thinking…
I HAD to create something incredible for you. I HAD to give guys the power to have casual sex. I HAD to give you a system… that you could watch TODAY… go out, use instantly… and start getting results right away!
I HAD to reveal the "Seduction Secrets" hidden in the Disney princess and romance movies.
I could see in my camera guy's eyes he was waiting for me to come out with something crazy… all I could do was smile…
So here's what I did… and I guarantee you… NOBODY else… no dating coach… no pickup artist… and definitely no relationship coach has EVER done this before….
I went out and secretly filmed myself looking for one-night stands….
That's right…
I could have written you some book you could read… or shot some videos giving you instructions to follow… but I'm about going the extra mile.
I went out over the course of a couple of weeks… and used the exact sequence of emotions hidden in the Princess movies to get a one-night stand on film!
Why?
So… you can see with your own eyes, and hear with your own ears exactly what I do… and how I do it!
In an insane 3-day period…. I slept with 4 women on the same day I met them… as well as getting countless phone numbers and a few first dates…
More importantly… I managed to get one of my one-night stands to agree to let the footage go public!
She was seriously pissed when she found out I'd caught our "fun" on film… but after I told her what I was doing… and that I wanted to help guys learn how to give women a better time… she was into helping!
This Video Will Get You Laid…FACT!
In the dramatic footage you're going to see, I capture a full length approach which ends in a hot, passionate one night stand…
Now don't worry, this isn't some cheesy sex tape. I cut the film off when it starts to get too hot… although I had fun watching it back with the girl later that night.
But I didn't stop there…
I went back over the footage, and recorded a step-by-step breakdown of every single thing I did and said so you can follow along and understand how to make this work yourself.
I've package the footage up into a brand new, powerful, and seriously controversial program called, "Same Night Romance"
That's right…
I'm going to show you how EXACTLY how to go out… how to spot the signs of a woman open to casual sex… how to create instant, powerful sexual arousal in her she can't control… and then how to "seal the deal" so you can enjoy some amazing sex!
I even show you how to take a one-night stand and turn her into your girlfriend!
Forget sexual rejection… No more striking out after a few dates… Imagine NEVER having to masturbate again… because you know you can go out and get sex whenever you want!
Even if you're pretty good with women but just want the power to have an easy one-night stand… then you NEED to see "Same Night Romance"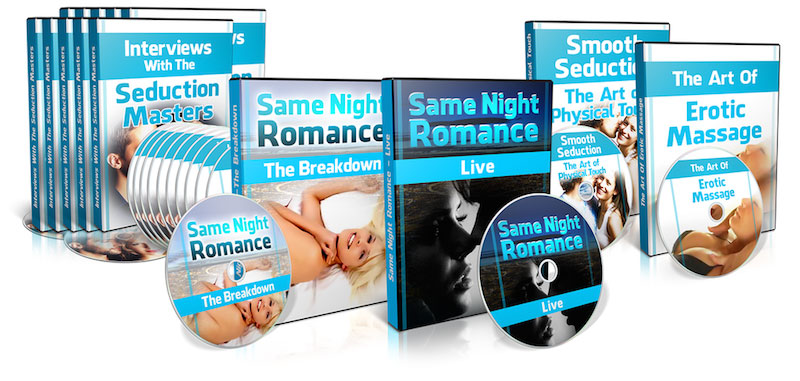 In fact…
Here's What You're Going To Discover…
Volume #1 – Same Night Romance – LIVE
Here's just a taste of what you're going to learn inside "Same Night Romance"…
In this incredible footage you're going to see yours truly, hitting the streets, and seducing a crazy sexy girl for a one-night stand.
You'll see me demonstrate how easy it is to spot women who are actually ready and willing for you to seduce them.
You'll see how I powerfully open her, and spark instant intrigue and sexual desire.
You'll see how our meeting escalates, and how quickly and easily I take her from interested to "full on" sex kitting, gyrating on my leg and almost begging me to take her home.
You won't believe how the night ends!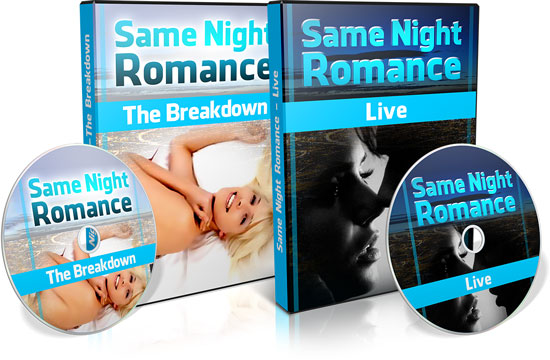 Volume #2 – Same Night Romance – The Breakdown
This is the real "meat" of the program, and where I show you step-by-step exactly how I made seducing her so easy. You'll see the LIVE action of me in the field again, but this time I'll be calling ESPN style, so you can just copy and paste what you see me do!
I'll teach you…
"The Negative Positive Technique… This little trick instantly creates that magical Princess moment that makes women powerfully attracted to you. And the best part is, it doesn't matter whether you're not her usual type. This makes you her perfect "leading man" in her real-life romantic comedy regardless of what you look like!
I'm going to reveal the secret of "Touch Targeting"… This powerful technique is going to give you the edge over 99% of the other guys out there, because when you touch a woman in the way I'm going to demonstrate, she won't be able to help but become hyper aroused by you!
I show you how to use "Tease Trapping" to maintain total control over a woman, have her hanging on your every word, and have her panting in desire for you.
How to seal the deal without making the BIGGEST mistake guys make… This one mistake actually kills attraction even after a woman decides to have sex with you.
How and when to use "Sex Bombs" to spark intense sexual attraction…
If you use this technique in exactly the way I demonstrate, even the best-behaved woman will be desperate to fuck you there and then. Just to warn you… when you use this you better have somewhere you can go unless you want to get caught doing it in public!
I show you why movie characters like Indiana Jones and James Bond have her dripping wet, and how to make her see you as her own romantic "Super Hero"
I show you the "Love Vice"…. And why you need to use it to make women fall safe. This is a subtle body language technique that gives women instant security… which is something they MUST have if they're going to sleep with you.
I show you the power of the "Loaded Question"… and how to use it to make her start talking about sex…What's so great about this little trick is it makes her feel like getting naughty with you is HER idea.
You'll see how I take control of the situation, and how I use "pictures" to create powerful desire and attraction she can't resist.
I'll show you "The Man In The Mirror" to make any woman feel like you're her perfect man… And by the way…this even works on women that have previously friend zoned you!
And a bunch of other crazy powerful stuff!
By the time you've watched the "Same Night Romance" footage… and heard me breakdown exactly what I did… you'll be able to go out whenever you like… and know how to almost guarantee yourself same day sex!
Forget about sexual rejection… and forget about wasting a ton of money on dates and gifts for women… only to find out they won't have sex with you!
Oh… but I didn't stop there…
Get ANY Girl To Go Home With You…With These Special Bonuses…
I specially created 3 additional video programs to partner the main "Same Night Romance" system… and these partner programs will literally double or triple your sexual hit rate when use what you see inside!
The first free program you'll receive is…
Mega Bonus #1 – The Art Of Erotic Massage ($69 Value)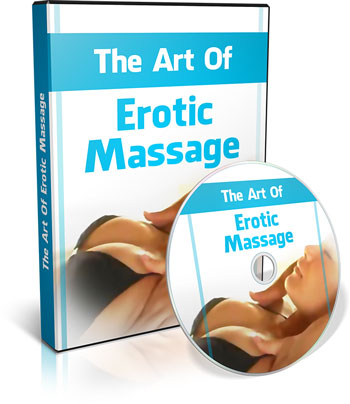 There's no point making a woman desire you like crazy, if you're going to take her home and suck in the bedroom.
You need to know how to tease and seduce a woman's body once you've seduced her mind, and who better to teach you how to turn women on than two beautiful, hot, sexy women themselves!
That's right…
In "The Art Of Erotic Massage" you're going to see two sexy blondes demonstrating some explosive massage techniques on EACHOTHER.
You're going to see how to touch, caress, and tease, how to escalate, how to arouse, and how to get a woman so hot she's literally aching and soaking wet for you.
You're going to see it all in this hot, revealing, and sexy instructional video. I guarantee when you use the techniques you learn in this bonus program… no woman will be able to control her sexual desire for you!
If you're stuck in the friend zone and you can causally slip in some of the innocent "warm ups" you'll see, you'll go from "good friend" to "fuck buddy" and maybe even "boyfriend" in super-fast time!
The second free program you'll receive is…
Mega Bonus #2 – Interviews With The Seduction Masters ($49 Value)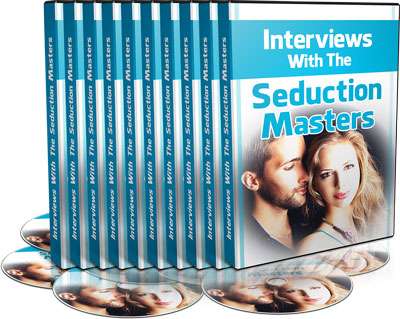 This is a once in a lifetime opportunity to hear from 6 seduction MASTERS, sharing their secrets, stories, and experiences of one night stands, seduction, and winning women's hearts. The amazing thing about these guys is they're not "dating experts", they're not hunks with movie star looks, and they're not multi-millionaires.
These are guys just like you and me. If you passed them on the street, you wouldn't give them a second look. In fact, 3 of them are actually bald!
But what they have is amazing communication skills, charisma, and the ability to spike a woman's emotions within seconds…creating intense attraction.
In this incredible audio, you're going to hear each of these seduction masters share their deepest, darkest secrets, so you can go out and copy exactly what they do!
Optional Mega Bonus #3: A 14-Day FREE Trial Of My "Advanced Dating Inner Circle"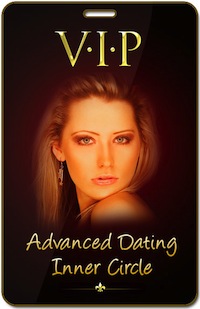 Become part of my exclusive "Advanced Dating Inner Circle" and take your dating and sex life to a whole new level.
Come into my private world and watch me meet and seduce some of the most beautiful women in the world. I'm a very private person, and I've NEVER let a camera follow me like this.
But at my last boot camp, one of the guys said something that made me stop and think...
...He said, "David, I've been saving up to come on this boot camp for years. If only I could have seen you in action like this years ago. My life would have been so much better!"
It made me realize paying thousands of dollars to do a boot camp with me isn't something everyone can do. I wanted to give you the chance to see me in action without having to save up for years. So I've opened up the doors to my private world to help you change your dating life FOREVER!
The camera follows me literally EVERYWHERE!
I reveal some of my most powerful and advanced attraction strategies (Normally reserved for private clients paying up to $10,000), to give you the edge over every guy who doesn't have access to this.
You'll see the camera follow me as I...
Stop women on the street and get their phone numbers
Flirt with hot waitresses in restaurants
Close beautiful women and get them to agree to a date
Start to attract women by talking to random strangers
Take a woman on a first date and start to seduce her
Go in for a first kiss
Create magnetic attraction in a woman I've only just met
Sexually escalate a woman. You'll see her getting visually aroused!
Turn women on just by talking to them
And a whole lot more!
This is footage of me you won't see ANYWHERE else.
I guarantee once you start using the techniques and strategies you see me putting into action, it'll transform your life beyond all recognition.
With this free bonus you will be receiving a 14 day free trial to my "Advanced Dating Inner Circle" where you will receive an exclusive members only video product a week which you can cancel at anytime through your account or our 24-Hour Help Desk. If you decide you want to continue as a "Advanced Dating Inner Circle" member, you will be billed $49.95 every 30 days and continue to receive a video product every week.
This bonus is completely optional and you'll be able to "accept" or "deny" it on the checkout page.
So how much is it going to cost you to have access to all 4 of these amazing programs?
Rather than start with some high price that's total BS…and then keep slashing the price like some cheap farmers market trader… let's get real for a second…
First, let's consider the value of instant results with women…
I don't need to remind you that…as guys…there's little limit to how much we spend if we think we'll get laid. That means drinks, dates, pickup programs, clothes, clubs, online dating sites… the list is endless.
How much money have YOU blown in the past months trying to win over women?
I've known guys spend thousands…hell…even tens of thousands of dollars trying to get themselves laid, without even so much as a kiss on the cheek to show for it.
… IF you don't the power to create instant sexual arousal… and if you don't know how to spot the subtle signs of a woman looking for a one-night stand… the chances are you're going to face rejection before you even open your mouth!
Like I said…I'm not going set the price of this program at some random or arbitrary number, like $997… and then slash it all the way down to something insanely affordable.
Instead, we did our homework…
I wanted to uncover the price that the majority of guys could afford, yet at the same time, use a price that our extensive surveys and research shows is high enough that the program will be valued and acted upon.
After all, any price for a program is too expensive if you don't take action.
So ultimately, we settled on the price you see below.
Just $77
It's not so high that you have to go into debt, max out your credit card or anything like that… Yet not so low that you're just going to buy it and let it sit there on your computer, tablet or phone. And don't forget you're getting the complete "Same Night Romance" system, complete with my video breakdown, AND the 3 bonus partner programs, "Art of Erotic Massage" and "Interview With The Seduction Masters"
That equals hours of raw, unedited, instructional footage from me, equivalent to thousands of dollars' worth of private coaching.
And you're getting it all for just $77.
I have to warn you though.
I'm only going to let a limited number of guys have access to this system.
I'm putting my balls on the line releasing this at all, but I know I can trust you because you're a loyal subscriber.
But don't think about it too long because this WILL sell out.
You don't want to risk missing out on unlimited women because some other guy took action quicker than you?
I've made it as easy as possible for you to get started…
But look… I know it can feel weird buying stuff on the Internet, especially if you don't know someone that well. The last thing you want is to feel like you've been scammed or sold something that isn't going to work.
I know… it's happened to me in the past and it sucked!
Same Night Romance System
Try It For 90 Days!
I want you to know with 100% certainty, that "Same Night Romance" is going to take you from wherever you are now… to having the power to go out any time you like… and to create instant sexual attraction and desire in women… that ends in hot, passionate, dirty sex…every single time…
So here's what I'm going to do for you…
Hit the order button below and down load your copy of the complete "Same Night Romance" system and all the free partner programs…
Try them out for yourself for a full 90 days!
That's 3 months to test all the techniques for yourself, and if during that time you're not stunned and amazed by your results… let me know…and I'll give you a full refund… no questions asked. You can even keep all the programs!
I don't give you this guarantee to "sweeten the deal"….
I give it to you because I'm deadly serious about you having the power to experience how AMAZING it feels to know as a man… you can go out and know with complete certainty you can get yourself laid whenever you want!
Imagine going out on a Friday night, and going from bar to bar hanging out with friends.
There are dozens of sexy girls lining the streets… long legs… tight asses… great breasts… pretty faces… you feel like a kid in a chocolate factory…
The only difference is… now…instead of facing rejection after rejection…you'll know how to spot which of these girls WANTS a one night stand… AND you'll know the exact buttons to press so she's hot and wet within minutes of meeting you…
I'm telling you… the power you feel when you're with a woman and you know you're turning her on is like nothing else on earth!
The first time you're with a woman… and you can feel her literally squirming… physically aching for you to touch her…will literally blow your mind!
You have nothing to lose and everything to gain by giving "Same Night Romance" a test run.
Remember, there are no lines to memorize… no routines… and no weird pills or potions.
All you need to do is watch the raw and unedited footage of me approaching, arousing, and seducing my sexy blonde…
…Listen to the complete breakdown I give you so you understand exactly what I did and why it worked…
…And then go out and COPY what you saw!
I know how you feel…
Same Night Romance System
Your Choice…Sex On Command…Or a Lifetime of Porn And Masturbation..
As a man, I've been where you are… I've spent money on drinks and nights out… I've spent hours talking to a woman, only for her to suddenly disappear on me without giving me a number. I've been blown out… sexually rejected… and even had drinks thrown over me…
I created "Same Night Romance" so you never have to experience any of these things EVER again.
But here's the thing…
I can't do it for you!
Your choice is REALLY simple right now….
You can carry on doing what you're doing… going out getting sexually rejected… and watching other guys snatching hot women from under your nose….
…. Or you can let me show you how to spot women looking for one night stands, how to spike their sexual arousal in them, and how to close them so they can wait to slide their panties round their ankles get down to business!
It's your decision. If you want to get laid tonight grab this…If not… then thanks for watching and have great day.
I'm sure the thousands of other guys who pick up this program will have an amazing time with the women you miss out on.
And listen… There's no point in buying this program… if you're just going to watch it and not take action.
You're about to learn attraction and arousal strategies that I haven't even taught to my private clients!
It's up to you to use them!
So what are you waiting for?
It's time to invest in YOU!
Just click the "Add To Cart" button below… and within minutes you'll have instant access to the complete "Same Night Romance" system… plus all the free partner programs… and one month's free membership to my "Advanced Dating Inner Circle"
If you're committed and determined to get more women that you ever thought possible… you can watch this footage NOW and start using it within a couple of hours!
Imagine this time tomorrow… laying in your bed… reliving the amazing sex you had just hours before.
How big will the smile on your face be… when you get a text message from the gorgeous blonde who literally sucked you until you couldn't take it anymore… telling you what an amazing time she had and she wants to see you again?
Just click the "Add To Cart" button below and I'll send you the complete system instantly.
Same Night Romance System
Or of course, you can look forward to another morning of fantasizing and masturbating over that hot girl you wished had gone home with you last night.
I know you're smart!
I can't wait to welcome you onboard… and more importantly… to hear about all the success you're having.
I'll see you on the inside!
Your friend,

P.S. If you're looking for a simple system that shows you how to go out as soon as tonight… find women open for one night stands… and then how to spark powerful sexual desire so strong she'll HAVE to go home with you… then you need to see what's inside "Same Night Romance".
I demonstrate LIVE on video, how easy it is to seduce a woman, desperately looking for romance, when you use the secrets hidden inside EVERY Disney movie you've ever seen!
P.P.S. Along with the main Same Night Romance system, you're also getting 2 super hot bonuses, to double (or even triple) your success rates. Including, "The Art Of Erotic Massage" a red-hot video where two gorgeous girls demonstrate on each other how to touch a girl, and get her so wet and wild with desire, she'll want to jump you on the spot…EVEN if you're not her type or you're currently in the friend zone!