Just Released: Landmark Unprecedented 'Tell All' Interview Captures Some of World's Most Beautiful Women's Previously Confidential and Never Before Revealed Secrets And Confessions…
"Find Out What Was Caught On Tape When A Group Of The World's Most Desirable Women Sat Down And Revealed ALL In A Raw, Uncensored, 'No Holds Barred' Confession Session…!"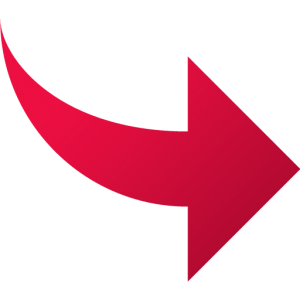 "If You Ever Wanted To Know EVERYTHING Women Wished Men Knew About What Really Turns Them On (But Would Never Admit In The Light Of Day), Then This Information Will Dramatically Change Your Life…"
You're NOT gonna believe this.
I recently was able to leverage my friendships with some of the most beautiful, most desirable women in LA – getting them to share their "forbidden secrets" – secrets that no "regular guy" ever learns on his own... and the professional "pickup artists" like it that way.
These "inside secrets" about women are incredibility simple to understand (once they are revealed to you) ... and yet they INSTANTLY allow you (no matter how bad you think you are with women right now) to "lock into" your own personal "Seduction Zone." Which means, the very next time you talk to women, you will…
"You Opened My Eyes!"
"I really enjoyed the book, it opened my eyes to all the opportunities out there.  There are so many, it is uncountable.  I really appreciate your programs.  I just bought "Girls Tell All: Sex Secrets"  I am enjoying learning so much...it seems that many men think the "porn man" is what turns a woman on...but girls think that is just silly.  I great to have this information...to really know how to turn a woman on..."
— Brandon F.
San Diego, CA
Project a unique form of confidence

,

unknown to 99.99% of all other men...
Experience profound understanding and ability to connect with a woman

,

and melt her heart in a way that she's never experienced before ...
Lead her through an amazing, sexually-charged interaction

,

taking it wherever you want it to go... and...
You will instantly be put inside the same "Seduction Zone" the best guys get into to create mutual, irresistible attraction and chemistry with a woman – a chemistry that most men and women never experience… IN THEIR ENTIRE LIVES!
---
"Best Product on Sex!"
"This is the best audio product on sex I have ever listened to. If you really want to be successful in bed with women then this product is for you."
— Steve T.
New York, NY
It Will Be Easy, Automatic… and Virtually Effortless.
The best part is, you don't need to learn any new lines, stories or techniques! You don't need to do ANYTHING physically different – no need for more money, better clothes or anything like that. All you need... is to get INSIDE the mind of a beautiful woman… understand the deeper secrets that make her tick… and then let this understanding work it's magic.
---
How can this be? How can you not change a thing about your "game"... your dress… or anything external…  and suddenly — and I do mean SUDDENLY — start attracting women like it's the most "natural" thing in the world?
It's very simple, actually. Much more simple than you could ever guess.
You see... you ALREADY have this power inside of you... you just never had the right woman open herself up and teach you. In other words, this natural ability inside you must be awakened by a beautiful woman!
That's right. Once you "get it" – you'll shed all your confusion about women forever. You'll finally understand how a beautiful woman thinks… feels… what she craves and desires… the deep inner workings of her mind and heart. No more hesitating… no more second-guessing yourself.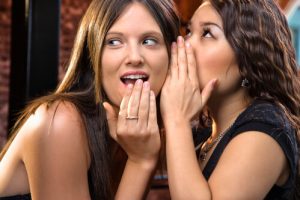 Let me explain.
If you're like most guys, you've always desperately wanted to date a beautiful woman… to sleep with her… to have a relationship with her. But you've never really taken the time to get inside her mind, and understand her on a profound and intimate level. I know that was my experience!
But eventually – when my frustration and struggles with women finally hit rock bottom – I realized I had to do something DIFFERENTLY than I (or any other guy) was doing. So I enlisted the help of some truly remarkable women… and then discovered that… unlike you (and most every other guy in the world)...
The Guy Who's Naturally Great with Women Knows How To "See" Her for Who She Truly Is... And Then Brings Out Her "Best" In a Fun, Sexually Exciting Way!
Most "average" guys, on the other hand, NEVER take the time to learn what a beautiful woman is all about.
I've see it a thousand times in guys I coach: There he is out trying to approach women, set up dates, and then take everything to the next level. But it's like trying to ride a bike without ever learning how to move the pedals or keep your balance. And the result is he falls down... time after time.
"Shows You How Easy It Is to Have Casual Sex"
"When you learn how easy it is to have casual sex without spending money and lots of it, you will be so happy you bought this."
— Larry S.
Stamford, CT
If any of this rings true for you, you need to stop right there. This subtle power of understanding and seduction is already inside you – it's been right under your nose for your entire life.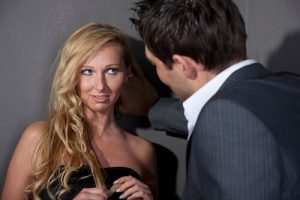 Of course, like most guys, there've probably been times when you "got lucky" – where things just clicked with a woman. You know the feeling… the flirting… the sexual tension… the fun… all of it was automatic. And you couldn't help but feel good about how smoothly you operated.
But the problem was that when you went out again and tried to duplicate your success… it just wasn't the same. No response… no where near the same level of chemistry or attraction like you experienced before.
Meanwhile, the "naturally successful" guy has a consistently different experience. You see, each time he interacts with a woman he...
Taps Into Powerful, Instinctive Understanding and Connection with Her, To the Point Where He Can Bring It Back – At Will – Whenever He's In the Presence of a Beautiful Woman!
"Will Never Go Down On a Woman the Same."
"When the 'squirter' describes her orgasm you will never ever go down on a woman the same. Thanks!"
— Jesse K.
Livingston, NJ
Of course, it's not your fault.
If you're anything like the typical guy, you just weren't lucky enough to have the right women in your life – ones who were willing to completely open up and tell you everything women secretly wish men knew. I'm talking about their deepest (sometimes darkest) secrets. The stuff that, once you understand, skyrockets your understanding and confidence with women forever!
Fortunately, That's All About To Change.
Here's what I've got for you: As I said earlier, I recently enlisted the help of some very wonderful female friends. True knockouts on every level.
And I had just ONE goal in mind: To take YOU out of the dark when it comes to the ways of a beautiful woman – that means NO MORE confusion about how she thinks… feels… talks… desires… and sees the world.
In other words, I'm sick and tired of all the dating advice out there that's been created purely by guys – almost as though it's all happened in a "bubble" – with no real regard for how women think and see things.
So in a moment of brilliance (at least I thought it was pretty darn smart of me), I got these women to share everything you need to finally be successful with women. And they did so in my groundbreaking Girls Tell All Series. The material in this program is so unbelievably candid and revealing… so empowering to you as a man… that I simply can't wait to get it into your hands.
"3 Girls Have Slept With Me Since I Bought This."
"Since I bought [this] I have had 3 girls who have slept with me on the first date and that has never happened before. I have listened to this over and over. It is the most amazing information ever!"
— Joe C.
Santa Monica, CA
I know that once you finally get this "inside look" into the mind of a beautiful woman, your life will never be the same. You'll naturally know what to say… how to move… when to lead… and I know you'll feel confident the entire time.
And... just like most things that are so simple the get completely overlooked... few guys have ever really understood how these secrets of female psychology work before. Not the professional PUA's. Not the teachers of "pickup" or "seduction." Nobody.
But one thing is for sure: This exciting "new" information will change the way you interact with women forever...
And Do It Literally Overnight!
"I Wish I Had This Outstanding Information Before"
"I'm like a bumblebee bursting with energy; flying by the seat of my pants after listening to the Girls Tell All Series Package.
I'm amazed, shock and blown away—by 100%. I want to say a massive thank you for being so honest, also a huge thank you to all the girls for being honest.
I've changed my belief system after listen to Girls Tell All Series Package.
Now when I get some more money, I'm going to buy the Men's Mastery Audio Series.
Only the other day I was in a coffee shop in Canterbury City in Kent...this girl was firing off all the right signs to me—she was saying come over! I did understand this at the time. I just sat there because I was not sure. Now I know what she was saying without words.
I wish I had this outstanding information before."
— Michael C.
Kent, England
If I could just explain it all to you, I would right here. But there's just waayyy too much for you to know. And you need to here it directly from the women themselves. So I decided to break up all the amazing things these women were telling me into a powerful series of audios. They are…
---
Girls Tell All Volume I: Secrets of Sex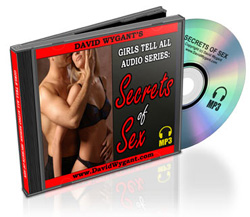 Every woman has a secret "sexual code" and she's dying for a guy to come along and unlock. That guy can be you – no matter how attractive she is – if you learn to read her subtle signals and then respond accordingly.
That's what this 2 part  audio is all about. I get 4 gorgeous, sexy women to share everything they know and feel about sex. These are women most guys would think are out of their league – but that's simply not true.
You see, these women share everything "regular" guys can do to turn them on and seduce them. They provide a step-by-step "blueprint" for taking them from the bar… to the bedroom. These women even share what they love most in the bedroom – all the things a guy can do to please them, so they keep coming back for more.
Here is just a sample of the topics discussed:
The subtle "kiss me" signals she sends you (every woman is a little different – but when you grasp the principles behind this material, you'll be able to read her every time!)
How to initiate a 3 way - and how to gain her trust and make it her idea every time.
Why some guys almost always have sex on the first date (hint: they learned something about women that most other guys simply don't know!)
How to send women into "multi-orgasmic orbit" with oral sex…
The #1 way to get a woman coming back for more (this gives you the ultimate "hand" in a relationship – and, believe it or not, women like it better this way)…
The biggest "turn-off sins" that most guys never realize they're making…
How to tell when a woman wants a one night stand – and how to lead her through the process…
Why women really don't mind "booty calls" – if you know how to set them up in a fun, respectful way…
What women think of when they masturbate – and how to leverage this to make her hotter and wetter than any other guy she's ever met.
How to get her to masturbate in front of you and how to get her to confess her inner most fantasy and secrets as she masturbates for you.
The most erotic places to have sex…
The art of "dirty talk" – how you can use it to seduce her… intensify her pleasure during sex… and give her the most powerful orgasms she's ever experienced…
How to use the power of suggestion - and how to get her to beg you for more every time.
Why she desires to go down on you - and the number one mistake men make that turns her off.
The art of caressing and how to connect - why most men ruin the sexual experience for her after you have had sex. And why they never get called back again.
How to be a confident lover - the one key thing to always turn her on.
---
Girls Tell All Volume II: The Secrets of Pickup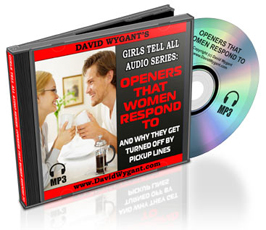 If you could sit down in front of the hottest women you could find… what would you ask them about the approach?
What is the first thing you would like to know? Wanna know how to open conversations? Do you want to know where they want to be taken on a date? How about finding out how many dates it takes to sleep with them?
Think for a moment how much this information would help you the next time you're out looking to meet women. What if you knew exactly the way a woman wants you to approach, including what to say and how to say it. Would that help you meet whichever women you desire?
You bet it would!
What about the next time you spot that hottie in aisle 5 of the grocery store? Instead of walking away and suffering from another missed opportunity… you start a fun, natural conversation… get her number… and then set up an exciting date that very same week.
As my panel of vixens will tell you, women are wired very differently than we are. They are emotional thinkers while we are logical. So in order to understand what they want you need to get inside their heads!
This is literally like being able to ask a woman how she wants to be approached – BEFORE you even talk to her! Think for a moment how that would change your dating life.
Rejection is virtually impossible when you understand a woman's mind on such an intimate level.
That's right. These 4 HOT women – ranging in age from 22 to 40 – will tell you EVERYTHING you need to do know in order to meet women just like them. For example, they will tell you:
The most natural, most authentic ways to approach women (this truly has to be experienced to be believed – most guys simply can conceive the process would be this easy!)
Little-known places to go where the women are outrageously hot… are relaxed and friendly… badly want to talk to strangers… and where no other guys are trying to hit on them!
How to tell when she wants you to "go for it" and ask for her number – and when you need to help her feel more comfort before asking…
So you've had a couple of awesome dates… How do you know when she's ready to have sex? These women will tell you…
Which locations make amazing (and inexpensive!) dates – and which places virtually guarantee you'll fail. Ignore this advice and you're all but guaranteed to make the same mistakes most guys make!
Do you need to adapt your dress/style when you go out on dates? Answer: Yes! Here's how to know what to where for any occasion…
Common conversational topics you should NEVER bring up on dates…
The simple secret that makes women want to see you again, and again…
When money matters and when it's meaningless – shocking and counterintuitive advice, direct from the women themselves!
And much, much more!
If you ever wanted the complete lowdown on how women view the approach and dating process, look no further. This no-holds-barred audio will put you deeper inside the female psyche than anything you've ever read or heard.
And, more importantly, your results will show it.
"I Had No Idea What Women Wanted Before, But Now..."
"When you listen and learn how free women are about sex; and, then go out and use this information, you will be amazed! I had no idea what women wanted before and now when I sleep with them they always tell me that I was the best they have ever had!"
— Joe S.
Denver, CO
---
Girls Tell All Volume III: The Art of Dirty Talk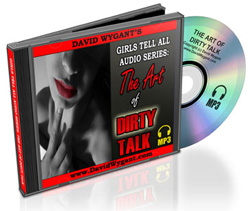 One of the things that women LOVE about a "bad boy" is that he's not afraid to talk dirty to her. He's comfortable bringing out a woman's wild sexual side.
She loves the fact that she has the freedom and "permission" to get slutty with him, unlike most guys.
In fact, I remember a woman telling me this exact thing while getting a haircut. She said, "Yah, with bad boys I can show off my naughty side and I know he's not going to judge me."
You see, bad boys are just more sexually comfortable and confident than most nice guys. And that's why women see them with instant sexual interest. As one notable female author puts it – these men trigger a sensation of "throbbing sexual passion."
Of course, not much else is desirable about bad boys. They're rude… inconsiderate… self-centered… and often downright mean.
Fortunately, you do NOT have be a bad boy to bring out a woman's wildly raw sexuality!
That's what this program is all about. I get four hot women to coach a "chronically nice guy" – a guy who's still shy and reserved about sex – and turn him into a powerful man that knows how to pleasure and (lovingly) dominate her in the bedroom.
Here's a taste of what you'll discover…
How to talk to ANY woman in the bedroom (no woman you meet will ever teach you this stuff, which is why 99% of all guys are in the dark about it)…
What words turn her on – and what words immediately turn her off…
How to express your sexuality to a woman with your words, your voice tonality and the vivid pictures you paint in her mind…
How far can you go with dirty talk before she gets turned off…
4 things to whisper in her ear that almost immediately make her cum (please use this phrase responsibly!)
How to overcome your sexual insecurities and hang-ups. Don't let a lifetime of sexual inexperience or shyness rule you any longer! Truth is, you can become sexually open and confident VERY FAST, with the right knowledge and advice…
How to be playful and dominant at the same time. (most women will only admit this in very intimate moments, but they're looking for a man who will dominate them playfully and lovingly. you'll learn exactly how to do this)…
How to lead from conversation to seduction to sex, while still respecting her choice as a woman…
How to create a safe "non-judgmental" space where she feels free to unleash her wildly slutty side. (the trick is to do this in a way that she also feels emotionally connected and respected at the same time)…
The one word that makes her instantly dry. NEVER say this!
"She Had Multiple Orgasms for the First Time!"
"I played this with a girl I was dating and she got so turned on… we had sex and she had multiple orgasms for the first time in her life."
— Andrew F.
San Francisco, CA
And, believe it or not, this is just a TASTE of the secrets you'll discover in this edition of Girls Tell All.
Look, every guy suffers the effects of being too nice with women – of being afraid to show her their powerful sexual side. I've been there. It sucks.
And I'm betting you know exactly what I mean.
So why not make a change? Learn to talk dirty to women… give them what bad boys do, without all the unnecessary negative stuff.
Remember: Women absolutely don't want to be mistreated. They just want raw, uninhibited sexuality.
This program will help you give that to women, while developing into the sexually powerful man that woman respect and lust after.
---
Girls Tell All Volume IV: How To Flirt & Storytell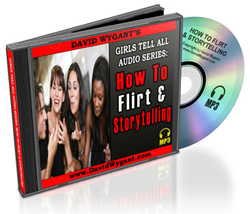 Have you ever observed some of the best guys with women? Every one of them seems to be able to tell stories that the women just get wet at when listening to!
How many times have you seen this guy walk into a party with confidence, walk over to a woman, whisper something in her ear, play around a little bit with her, walk away, and watch the woman's eyes follow every move that he makes? Have you ever wondered why certain guys are just so amazing at being able to walk directly up to a woman and immediately have direct flirtatious banter?
If you've ever wanted to be one of those guys, but just didn't know how to become that… I've got some truly great news for you. In this part of the Girls Tell All audio series, I interview one of the most sexiest women in Los Angeles named "Officer Naughty."
Officer Naughty is going to go through a blow by blow description of…
How you can be flirtatious right from the get-go (it's easier than you think)…
What women are looking for during the first conversation – and what things they absolutely HATE talking about…
The little-known difference between flirtatious banter and friend talk (when you understand this distinction, you'll be light years ahead of virtually every other guy)…
How to use sexual banter from the beginning, and do it in a way that makes her even MORE RELAXED and COMFORTABLE…
The easily-overlooked "conversational signals" women use to tell you when to DIAL UP the sexuality (remember: the more sexual the conversation, the more likely you are to get physical with her on your dates!)
How to flirt with her in every single situation…
And so much more!
You'll listen as one of my clients is coached directly by me and Officer Naughty to become more playful with his interactions with women.
We spent over 60 minutes talking to him and setting him up in all sorts of situations where he was able to role play with Officer Naughty and really learn the art of opening her with various flirtatious banter.
You see, a lot of men just don't get how to do this. In all my years of doing boot camps, I've realized that a lot of men can open a woman, but they can only open her with "fluff" talk.
"Blew Me Away."
"Wow, the whole part of how women think about sex the second they meet you has really opened my eyes. And how they informed us on the audio how to make that happen blew me away. If I knew it was that easy I would not be 40 and single.
— Hugh M.
San Diego, CA
They don't really know how to create flirtatious banter right from the get-go, and women are looking for you to be flirtatious and playful.
So, in this audio series, myself, my coach, Khiem, and Officer Naughty walk through my client in a 60 minute expose of how to be flirtatious in all sorts of situations.
Officer Naughty teaches him how to be flirtatious in grocery stores, in coffee shops, in video stores, and all other sorts of every other everyday places.
Listen as she critiques him on what's playful and what's not. In this audio, you'll also hear Officer Naughty talk about the importance of the power of your voice, how to use confident voice tone to get her attention every time.
---
And That's Not All!
She'll also talk to you about how the power of listening is the key to flirting with women and how you can flirt with them better. We also go through how to master story telling. Listen in as we also coach this client of mine and we teach him how to tell an amazing story in every situation and when to use that story.
Officer Naughty will walk you through and show you when to interject your story in there to captivate her attention. The art of telling good stories is also a key to flirting. Every time I've gone out with women and I've bonded with them and I've talked to them, it's usually because I've listened to them and I've been able to relate to them and add something to the conversation.
The key to being able to tell a story in this situation is the key to use escalating sexual attraction with her. Women get very turned on by men that can tell a great story. And it's not the actual story because ALL your stories are good, it's the way you tell a story. It's the way you describe things. It's the way you look at her.
She will tell you exactly how to look at her, how to look at a woman when you're telling the story, how to use eye contact to flirt, how to use touch to flirt and to escalate sexual attraction – all while you're telling your story!
Story telling and flirting are two key things that women are looking for when you first approach them. This 60 minute audio will walk you through – step-by-step --  how to become a master at flirting and how to become an absolute master at story telling. All while everything is being critiqued by a beautiful, sexy woman who goes by the name of "Officer Naughty."
---
Girls Tell All Volume V: Online Dating Secrets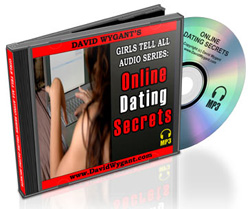 Have you ever wondered how to successfully date online?
Do you realize that every woman who is beautiful and sexy online has over 150 responses per day when she first joins an online dating site? Even after being on an online dating site for over a month, she still averages 40 to 50 hits and e-mails per day from men!
One time I did a social experiment and I actually put a picture of a beautiful woman up online and the results were unbelievable. I realized that 98% of men, had no clue how to contact and intrigue me. 2% of them actually read my profile, while the other 98% cut and pasted a horrific e-mail that they mass sent out to everybody.
Do you realize that in order to be successful in online dating, you need to understand exactly what women are looking for and how they're searching for you?
It's not just about writing a good profile. It's not just about having good pictures. It's about learning the psychology of women and what makes them respond to certain types of men online.
98% of women will delete 95% of their e-mails before they even open them. That means that your subject line must be VERY unique in order to get her to open the e-mail.
Also, if she DOES respond to you, it's crucial to understand that online dating is no different than regular flirting. So if you're not good at flirting in person, you're not going to be good in flirting online,… up until now.
That's because I was able to recently sit down with two absolutely incredible, beautiful women by the names of "The Sexy Blond" and "The Sultry Brunette." They are two women in their early to mid 30's who are extremely sexy, and the type of women you would want to meet. They confessed everything that guys do right and wrong online.
This includes…
The exact type of picture women respond to…

The most powerful kinds of subject lines (ones that will get a woman's attention even if she's got 300 unopened emails)…
What type of flirtatious banter they're looking for in the first e-mail…
The exact way your profile needs to be written so a woman responds to you…
How many times you should try to contact a woman, and when to cut your losses…
When to ask for the phone number, and how to do it smoothly...
How to tell when women online are looking for a one night stand online – and when they're looking for a relationship…
How to dissect the words in a woman's profile so you can formulate a perfect letter to her. This way, she's not only intrigued by you, she's actually more interested in you than you are in her!
What never to do in your profile or emails...
The five most dangerous "picture mistakes" guys make – stuff that instantly tells them "this guy is a total deuchebag"…
They'll also tell you, sexually, what type of innuendos you're allowed to use in the early e-mails – and how to use them to actually turn them on…
Why e-mailing them back right away works…
How to keep momentum going when you are flirting with them…
When to ask for their IM address (and when it's too late)…
What to wear on that first date...
How to leave them wanting more after the first date (including thinking and fantasizing about sex)…
The secret to not to getting "caught" cruising online, looking for other women when you're dating her…
An almost foolproof way to get them to come over the same night…
And waaaaay more than I can possibly list here!
"So Simple to Meet Women!"
"I listened to your interview with the women. WOW! It was one of the best I've heard in two years. Thanks for your insight. To be able to hear what women want when you meet them is powerful.
Men try way too hard when you asked that woman what she wants in an approach, well her answer changed my life. It is so simple to meet women yet all the other so called experts make it so hard.
You and these women break it down and make it really easy.
Great interview and fantastic product."
— John G
Germany
Look, these are woman that almost EVERY guy would want to date.
And I get them to spill all their deepest secrets – including everything they've ever learned in the many years they've been dating and interacting with men online!
Why leave your online success up to chance? Why not let the exact kind of women you'd like to date tell you EVERY SINGLE SECRET you need to know about intriguing and keeping women like them — all while you're surfing the web for women.
This material is not available anywhere else, and I challenge you not to take away at least 20 incredible nuggets of wisdom you can use – as soon as TONIGHT – to begin chatting up the sexiest babes you see on Match, JDate and more...
---
A Life-Changing Series, to Say the Least!
It will take you OVER 7 HOURS to devour all of these Volumes ... and you will enjoy every minute! And once you do, then you will finally "get" the extremely rare perspective that allow the most naturally gifted men to "capture" the hearts of virtually every woman they talk to.
You will be able to do the same exact thing yourself, the very next time you talk to a woman. You'll finally be that "one in ten thousand" guy who gets into the same "Seduction Zone" the naturals do.
It really is that simple.
In fact, once you put this new way of thinking into practice, it will be burned into your thinking and actions forever. You just don't know what it's like, yet. The wonderful women on Girls Tell All will show you.
And your game is changed forever. Just like that.

CAUTION!...This program is so powerful and so intimate, I don't want it falling into the wrong hands. There are too many guys in the "community" who simply do not love and respect women, and I'm afraid that they may misuse the information.
So please ONLY check out my Girls Tell All Program if you truly adore women... you deeply desire to understand them and give them what they want from a man... and you're simply willing listen to hear some wonderful women pour their hearts out.
"Opened My Eyes to How Women Think Sexually!"
"I spent my whole life treating women like fine china. To hear one of the girls talk about how she like to be pounded and talk dirty to really blew me away. Not only that the way she describes the way she feels opened my eyes to how women really think sexually.
Great series of products."
— Frank C.
England
Master This ONE Secret and Your Confidence Will Be Changed Forever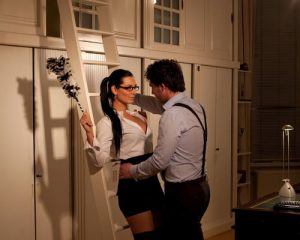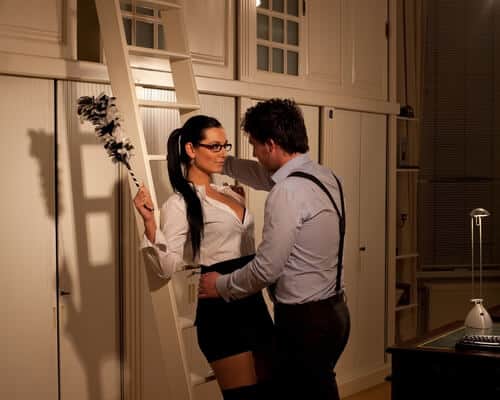 I'm lucky to have been blessed with some truly wonderful women in my life. Women who've truly opened up to me, and allowed me to become the man (and dating coach) that I am today.
And now I want to pass that blessing on to you.
I want you to finally understand women on a deep, profound level – in a way that completely demystifies how they see sex… what they want from a man… their most intimate thoughts and feelings… everything.
And I've put ALL of it in my Girls Tell All Series.
Over 7 Live Hours of Raw Uncensored Audio From Women That Will Help You Understand What They Are Really Thinking, Feeling and Desiring.
If you're still thinking twice about this, let me make sure to mention that you have NOTHING TO RISK by purchasing this Program ... Zero ...
... because it is backed by my industry best 90 Day " Get More Dates" Guarantee!
MY 90-DAY "GET MORE DATES" GUARANTEE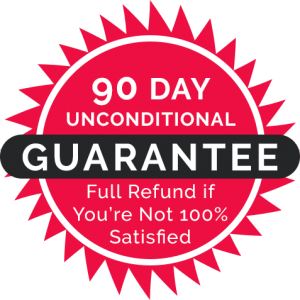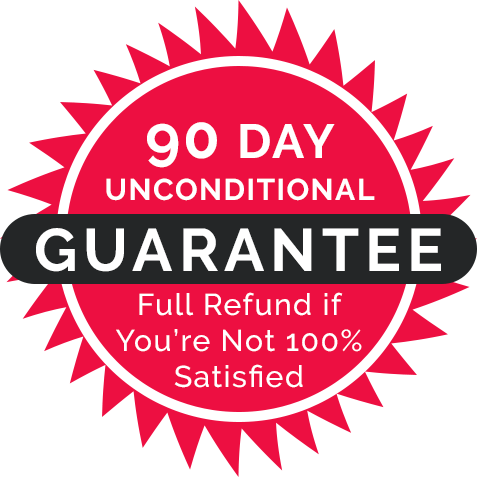 Take 90 Days -- yep, 3 full months -- to implement the strategies and techniques in this Program, and if after implementing them* you aren't getting MORE dates in 90 days than you got in the last year, I'll refund every red cent you paid for this product.
Yes, I do mean MORE dates in just 3 months than you've had in the entire year before that . . . and that's what I'm 100% confident you will experience once you utilize the techniques I teach in this program!
On top of that, you can keep both the "How To Have Phone Sex" and "Phone Sex Into Real Sex" BONUSES no matter what… as my "thank you" for trying this program.
This a WHOPPER of a Guarantee… but I'm really THAT confident in this Program!
*Because this is an "action-based" guarantee, any request for a refund must be substantiated by the ability to show us which technique(s) you implemented and describe how such technique(s) were unsuccessfully when correctly applied. C'mon, wouldn't you if you were me?! It's only fair after all 🙂
I know that 90 days is a long time and a long guarantee, but I give it to you WITHOUT WORRY, because I know the information in this product is true, "woman tested and certified" and will absolutely help you achieve massive transformation in your dating life, your sex life AND how you are able to connect with women.
Why am I so confident? Because after more than 11 years of coaching and helping thousands of men completely transform their dating lives, I know 100% without a doubt that THIS WORKS! That is why I can present an incomparable guarantee like this with complete confidence.
But honestly ... I will be surprised if you are not completely thrilled and amazed with your dating life's transformation after listening to this. I don't say that to sound arrogant — it simply WORKS!
And you have nothing to lose ...
As you can see, this is jam packed, and really overflowing with absolutely great material...
So What Is Something Like This Worth?
Before we talk about what the value of this is in terms of price, think about the opportunity to hear LIVE, RAW, UNCUT and UNCENSORED desirable women confessing exactly what they want and will respond to from men.
It's like getting a huge advantage over 95% of the guys out there who will never hear the TRUTH about what really turns a woman on (and off), and what women secretly desire most from men.
Whew! That is most definitely PRICELESS information!
So what is this entire Program really worth?
Honestly, I would feel totally comfortable (and, in fact, have in the past) charged SEVERAL HUNDRED dollars for this program . . . and with over SEVEN HOURS of priceless audio here, it's worth much more than that.
This program will actually pay for itself within the first couple of AMAZING dates you have (by what you'll SAVE -- and not waste -- in money buying drinks and going out on dates with women you just aren't into and who aren't the ones you really want!)
On top of that, all of this incredible information I've compiled into one program is EVERYTHING you've wanted to hear women confess ... all at your fingertips, iPod or computer.
WAIT...For Those Who Take Swift Action, Receive Two FREE Bonuses - Yours Now If You Hurry!
For the first 250 guys who take swift action, I am going to throw in I want to reward you with these TWO FREE BONUS Audios...
These Two Amazing Bonuses Are Conservatively Worth $50.00!
---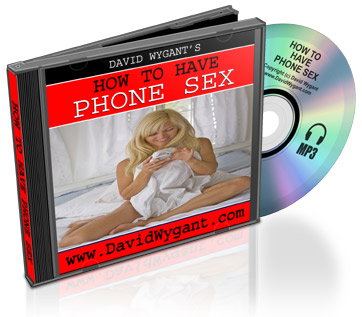 FREE BONUS #1: How To Have Phone Sex Audio
Find out how to take a phone connection to a whole other, much hotter and more passionate level. I tell you exactly how to turn up the heat!
(Value = $24.95)
---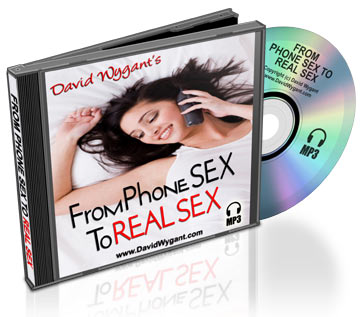 FREE BONUS #2: From Phone Sex To Real Sex Audio
In this audio, I show you how to take a hot conversation and make it much more up close and personal! Here's how you can make it happen...
(Value = $24.95)
---
As I said, all together this Program could easily retail for well over $250.00. Add the value of bonuses, and this Program is conservatively valued at $300.00 --
BUT for the first 500 guys to take decisive action, I am slashing this price dramatically to the super-low one time investment of just $300.00 $97.77.
Yep...You get ALL of this for the one-time investment of just $97.77.
PLUS, You Can Feel Totally Secure About This Order Because...
It's Backed By My Famous "90 Day 'Get More Dates' Guarantee"
So don't wait another moment.
Remember, this amazing deal is for the just the first 500 people to order (and the bonuses are for first 250 fast-movers to jump on this!)
And the one-time investment of just $300.00 $97.77 still includes:
My iron-clad " 90 Day 'Get More Dates' Guarantee" ! AND
THE TWO FREE BONUSES that have a retail value of over $50.00.
---
DON'T HESITATE and MISS OUT on being one of the first 500 people to jump on this special crazy low price!
Once these 500 are gone, look for the price to be going UP!
*WARNING*: These 500 will fly out of our offices REALLY FAST, so hurry and grab yours before the price goes up!
And you honestly have nothing to lose by taking decisive action and getting in on this NOW-- especially when I am guaranteeing that you will be totally satisfied with this.
Girls Tell All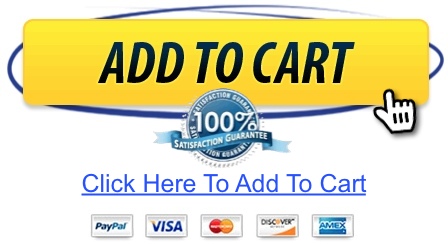 So grab your copy at this discount before these specially priced copies are GONE!
Remember: I'm ONLY releasing 500 of these at this price (and only releasing 250 copies of the bonuses for free). Once this promotion has been completed, look for this price to go up. You'll want to grab you copy now so you're not paying more later. Don't think it over too long and then miss your chance to get it at this crazy low price.
All for a very reasonable one time investment of just $97.77 (if you act quickly)!
Your order is 100% safe and secure - you can make your purchase at any time...even if it's 2:00 AM!
Your Friend,

David Wygant
P.S. What is it worth to you to get to hear straight from the women you MOST want to meet what they truly and secretly desire and want from men? How much more confident would you feel EVERY time you approached or interacted with a woman if you had all secret confessions that women will virtually NEVER admit to men? TODAY is the day you can forever change how you feel about meeting and connecting with women.
P.P.S. I won't keep it at this price forever. Once these 500 "specially priced" ones are gone, look for the price of this product to be going UP. Grab it now for the extremely reasonable one-time investment of just $97.77.
P.P.P.S. Remember, you have NOTHING to risk...you are covered by my "90 Day 'Get More Dates' Guarantee"
Girls Tell All