10 Minute Daily Reality Check
Join me 7 days a week as I blow the lid off everything you THINK you know about dating, relationships, society, and more.
Recently Featured Guests: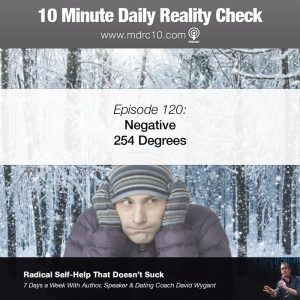 Today we've got a short reality check as I'm getting ready to head off to NYC… but we've still managed to pack not one but TWO special guests. The first is my friend Matt from Coast Cryo, a cryotherapy sauna here in LA.
And the other is… the cutest little girl in the world, my daughter. And the three of us are going to touch on a whole range of topics, from the benefits of cryotherapy to the exact number of dogs my daughter wants to have 🙂
So join us today, subscribe to and rate us in your podcatcher of choice, and if you're here on the West Coast, be sure to check out Coast Cryo at http://coastcryo.com/