10 Minute Daily Reality Check
Join me 7 days a week as I blow the lid off everything you THINK you know about dating, relationships, society, and more.
Recently Featured Guests: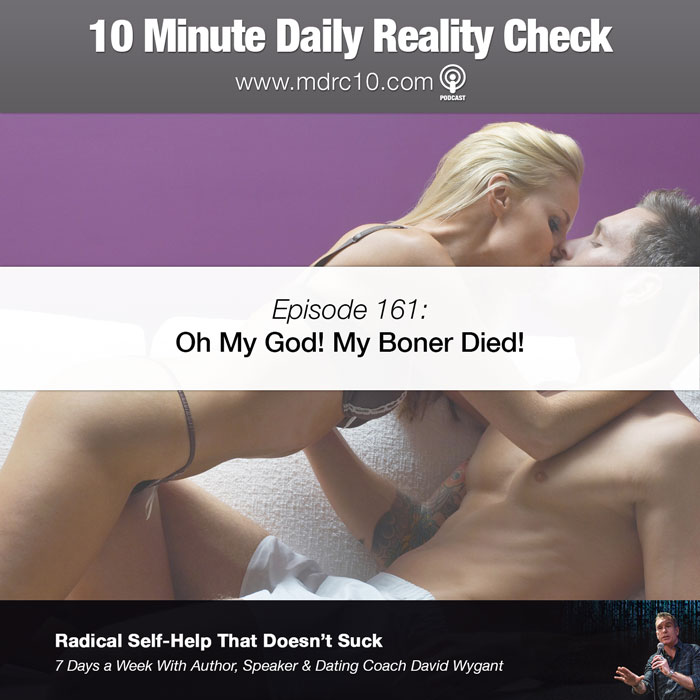 Boners. Viagra. Erectile dysfunction. That's just some of what we cover in today's reality check with my great friend Brett Parker. We're in Montauk and today, we got to thinking about those experiences that every man has had, when he just can't "perform."
Why does your boner die? Who or what killed it? Well, that's what we're going to figure out on today's reality check (which also includes a deep, philosophical conversation on dumping at home vs. on the run).
So join us today, subscribe and rate this podcast in your podcatcher of choice, and come on back tomorrow for more radical self-help that doesn't suck.