10 Minute Daily Reality Check
Join me 7 days a week as I blow the lid off everything you THINK you know about dating, relationships, society, and more.
Recently Featured Guests: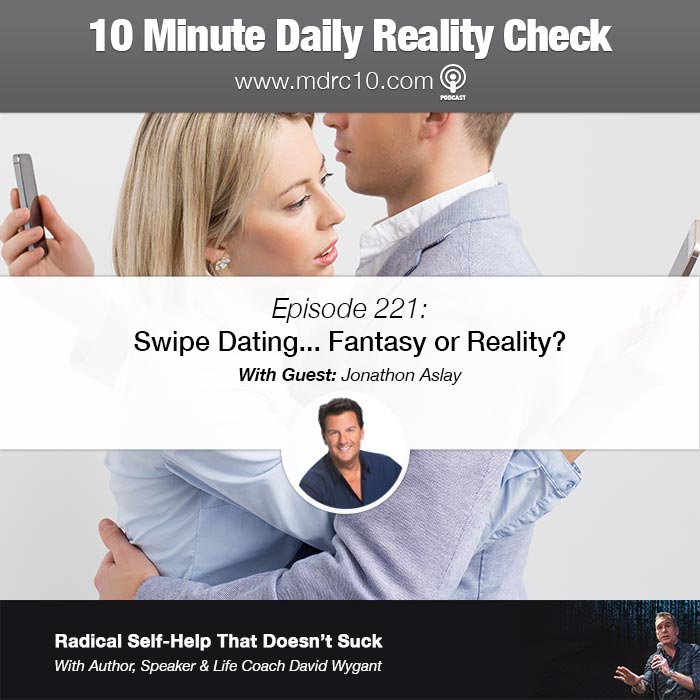 Let's talk about the fantasy on your phone. And I'm not talking about your fantasy football team. I'm talking about swipe dating, and the stories you create around the people you date on these apps.
I've got my friend Jonathon Aslay on as a guest today, and we're going to have a little debate about swipe dating, the good it's done and the bad it's done.
So join us for today's reality check, download and subscribe to it in your podcatcher of choice, leave us a review, and check out Jonathon's website at http://www.jonathonaslay.com/