10 Minute Daily Reality Check
Join me 7 days a week as I blow the lid off everything you THINK you know about dating, relationships, society, and more.
Recently Featured Guests: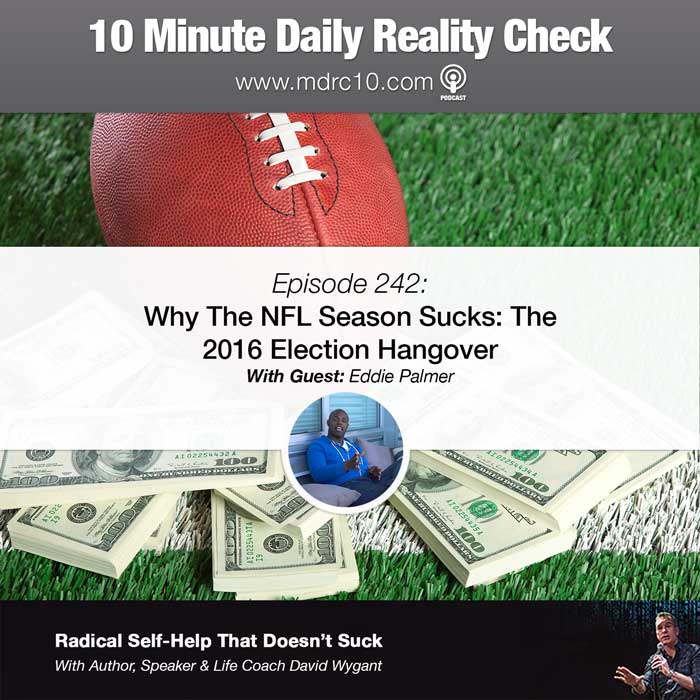 Sunday, November 5 – aren't you excited for the NFL games today!?!? Well, my guest Eddie Palmer and I are NOT. And that's because this NFL season sucks. And the reason why this NFL season sucks goes all the way back to the 2016 election.
Today's reality check is a crash course through how we're just not able to get over ourselves, but also how, if we just learned to be a little more compassionate and a little less judgmental, maybe we could look forward to watching some football today.
So join Eddie and I today for this massive, much-needed dose of radical self help. Download and subscribe to the podcast, rate it, share it with your friends, if you want to get in touch with Eddie shoot him an email at eddiepalmer12@gmail.com.