10 Minute Daily Reality Check
Join me 7 days a week as I blow the lid off everything you THINK you know about dating, relationships, society, and more.
Recently Featured Guests: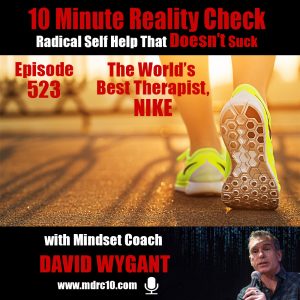 I'm wearing brand new Nikes today and it reminds me of so many things we're not doing on a daily basis.
Nike's motto is "Just Do It" but so many people just can't do it.
How long do you spend talking about what you need to do? How many therapists have you been to? How many times do you overanalyze the same situations every day?
Imagine how productive you would be if you stopped talking about things that are holding you back.
We don't get time back.
Don't over analyze.
Work on the thing that's been holding you back.
It's time to just do it.