10 Minute Daily Reality Check
With David Wygant
---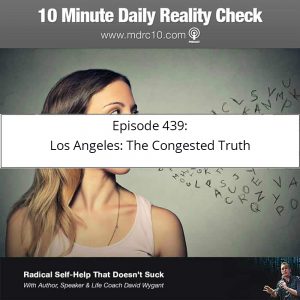 LA: The land of the entitled. You've heard me talking about leaving, and why I'm doing it.
Today we talk LA traffic, LA rent, LA dreamers and the vapid lot that come with reality television.
There are a lot of great people in LA, but this is a strange place. I've been here for 18 years. If I go to the supermarket, I'll see one of hundreds of people I know here. Nobody really gets together with anybody because getting somewhere is literally in slow motion.
Have you ever felt like it's time to go somewhere else? I'm doing it. I'm making a plan. Things are changing …
Let's talk about it.