10 Minute Daily Reality Check
With David Wygant
---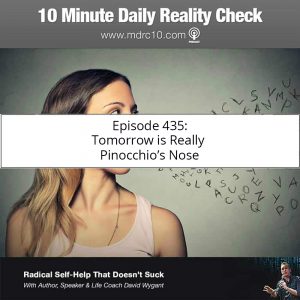 Today I learned about the passing of someone.  It got me thinking about life – we're always booking the ticket into the future.
We leave tomorrow piled everywhere we go.  We put off a lot of things until tomorrow. We're good as human beings to put things off until tomorrow, because tomorrow's another day – right?
But deep down, we know there isn't an endless supply of life out there.
Sometimes, we just don't have tomorrow.
The thing is, we've only ever had today, and the present moment. This moment right now.
Let's talk living in the present, in the Now.