10 Minute Daily Reality Check
With David Wygant
---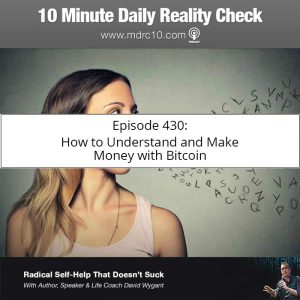 Welcome to the first podcast for July 2018! We went a little over ten minutes today, but with good reason …
I'm excited to welcome our guest, financial influencer Bennett Stein. I learned a lot from Bennett's videos and online learning tools when I first started trading.
Bennett and I talk about making smart trade decisions, the future of Bitcoin and different types of trading, and his tips and tricks for smart trading.
Working with someone who has the experience and the "been there, done that" someone like Bennett has makes the difference between trading smart and throwing away cash you wouldn't have to.
So listen in, follow along and hear some of Bennett's secrets of trade!