10 Minute Daily Reality Check
With David Wygant
---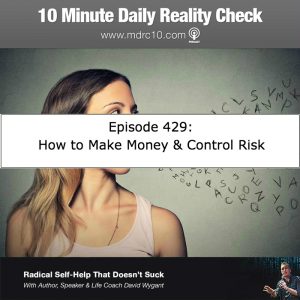 Welcome to the last week in June! Don't forget my birthday – it's this Sunday and we are going to be giving out deals all next week!
Today we talk about money, age, how to control your financial freedom, learning and so so much more.
Today we talk with Petra Hess from Petra Picks which you can check out at PetraPicks.com. Learn from her hard won lessons and listen to her amazing stories: how she turned 3 years of education and effort and recouped a massive loss of 50% of her assets.
The difference between being lucky, being smart and actually succeeding – learn from Petra & David on the best strategy to find real, lasting, risk mitigated success.
What happens when you put in the work, and how David is converting his experience with dating, love and coaching to turn his passion of making money into an ongoing stream of revenue.
Do the right thing; take a look at Petra's Picks and actually educate yourself to turn your ideas into money making success stories.