10 Minute Daily Reality Check
With David Wygant
---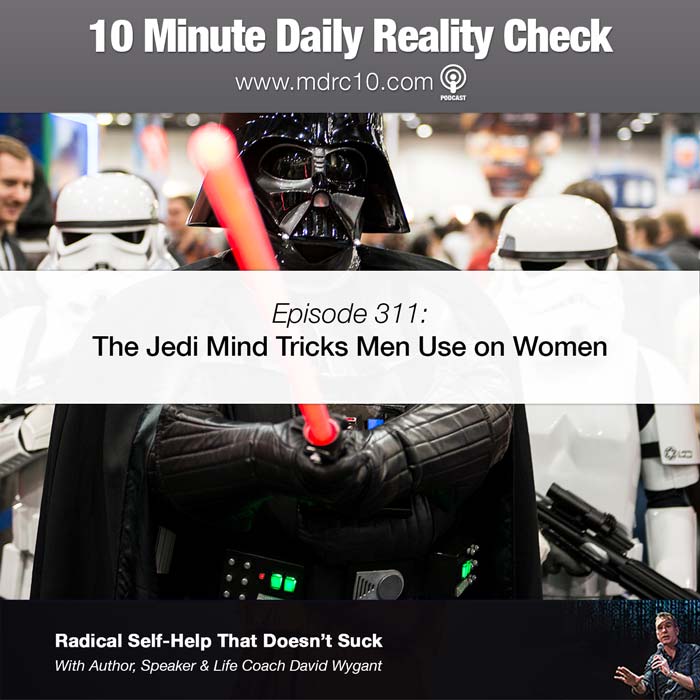 Guys, I'm sorry. But it's time to expose a lot of you. It's time to expose the Jedi mind tricks you use on women to avoid confrontation, so I can stop receiving emails that women go on for months thinking you're Luke Skywalker… when in reality you're Darth Vader.
Ladies, listen to this podcast and you'll never be fooled again. And guys, here's a reality check: try dating with abundance and authenticity from now on.
So listen to today's podcast, download and subscribe to it, and leave us a review. And, be sure to share this podcast with every women dating a man and getting duped by his Jedi mind tricks 🙂 and come on back tomorrow for more self-help that doesn't suck.