10 Minute Daily Reality Check
With David Wygant
---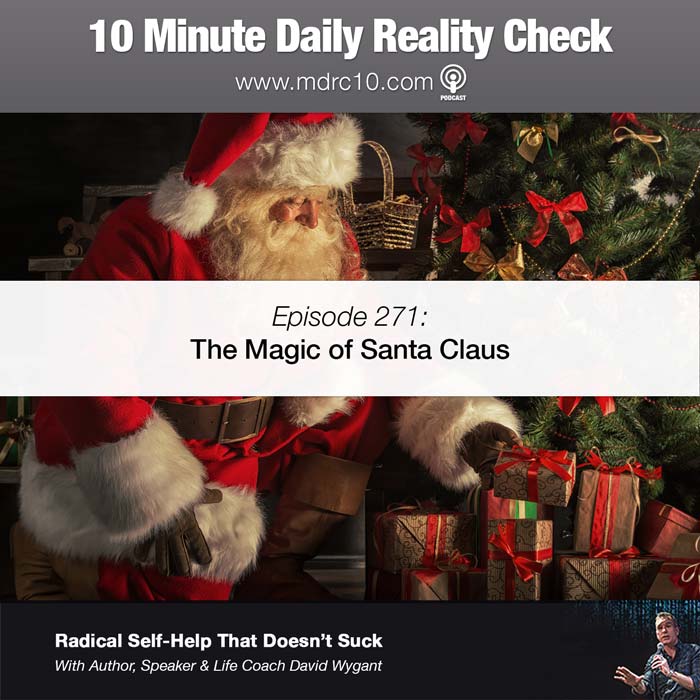 Welcome back to another 10 minutes of reality, where today's reality is all our favorite fat man who's coming down the chimney in just a few weeks: Santa Claus.
Today, I've brought on a very, very special guest to tell you about the meaning of Santa Claus and how it's such a magical thing. Listen to find out who it is…
…and be sure to subscribe, download, and rate this podcast in your podcatcher of choice. Share the magic of Santa Claus with all your friends, and come back tomorrow for more radical self-help.