10 Minute Daily Reality Check
With David Wygant
---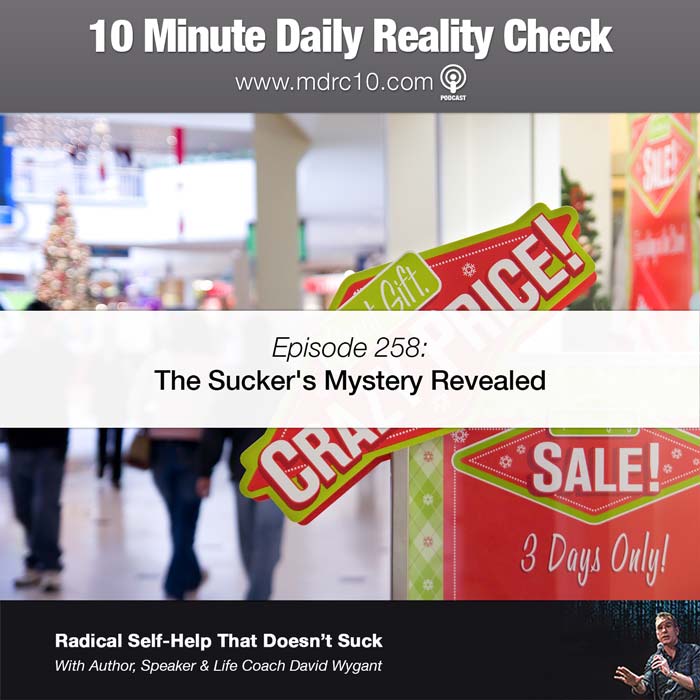 With 2 days until Thanksgiving and 3 days until Black Friday, it's time we had a little reality check about our consumer culture. Today, I'm going to expose the truth about these so-called "deals" on Black Friday.
It's called the sucker's mystery, and guess what? Most people are suckers. Most people think this flashy new toy will get them happiness, get them the girl, but it won't.
The good news is, today's reality check is all about how not to be a sucker this Black Friday. So listen, download and subscribe, rate us on iTunes, and be sure to share this with everyone else who's going to head out Friday morning to go score some deals!