The Top 10 Best "No-Fail" Magic Openers

In this free audio program you will discover: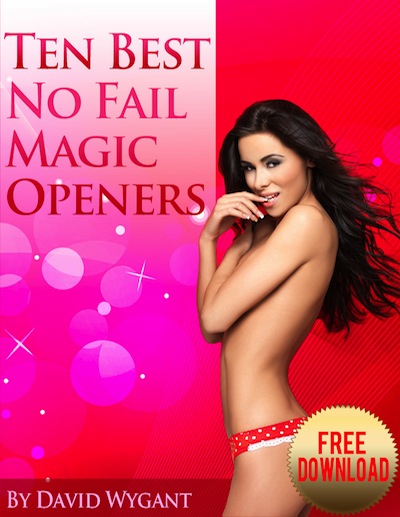 Why most pickup lines FAIL! They don't ignite the "inner naughty girl" she's craving to let out – and what YOU can do to help her let it out.
How to open a woman at a restaurant or bar that's guaranteed to get her intrigued.
You know "that woman" you can't keep your eyes off of? I'll show you how to get an instant date with her.
How to stop ANY woman on the street and get her phone number.
The 5 best follow up techniques to guarantee that 2nd date.