Step Up And Be A Man!
I challenge you . . . right here and now.
When I woke up this morning, I was thinking about how I could really ignite your life when it comes to meeting the opposite sex.
Last night I saw the movie "Avatar." It is a really amazing movie. In it, the lead character had to learn a whole new way of life.
So my question to you is this: Are YOU ready to learn a whole new way of life?
Are you ready to do something that will forever push you out of your comfort zone?
Check out today's video message. There is a challenge in there, as well as a chance to win three free hours of coaching!
Have a great Saturday!
---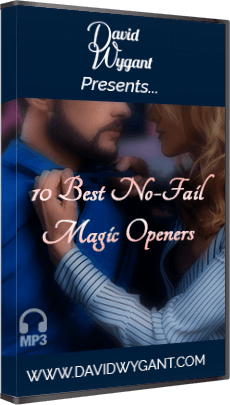 Nervous around beautiful women? Download my 10 best "no-fail" openers that WILL have her handing you her phone number tonight.