Great Holiday Date Ideas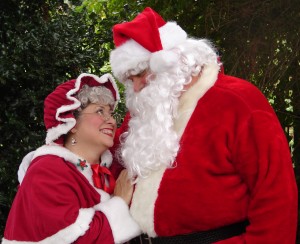 'Tis the season to be dating.
This is a great time to get creative with the dates this holiday.
Ditch the boring coffee date, ditch the boring dinner date, and let's get creative here.
First off, if you're going to do a coffee date, make it a holiday-themed coffee date.  Get one of the gingerbread lattes or something spiced and enjoy the holiday decorations. It makes it a little more festive, a little more fun.
You've got ice skating.  No matter how good or how bad you are, it's great to watch your date fall on her ass as you fall on your ass, too.
Just walking around could be fun. Like the main main part of your town and checking out all the festivities. You can go window shopping, talk about the window displays, hold hands…you get the picture.
Or you can check out a holiday show.  There's always a fun little holiday show to go and see.  Check out your local newspaper, check online, and find some holiday shows to go.  It could be a concert, it could be a play, something that's holiday-themed.
Go to a local department store and go visit Santa Claus.  That's right, have her sit on Santa's lap, get the picture, and ask her to ask Santa if she was naughty or nice.
Have fun with it.
Or…go Christmas caroling.
It's about having fun. Start doing things that are different and out of the ordinary this holiday season.  It's not about doing the same old, same old.
Those are enough tips to last until the end of the year.  And if you have a date between Christmas and new years, go holiday gift returning with her.  The two of you get the gifts that your grandparents gave you that you no longer want and you go pick out some new stuff.
You noticed this is all about activities.  None of it is sitting there swapping resumes having the usual boring dinner date.
Get creative, have fun, and merry holidays.