Men and iPhones (or any smartphone)… when is this going to end?
I honestly don't understand why when you're on a date, the man has to stare at his iPhone the whole time.
So today, I have my good friend and client Maggie asking: "Why is your iPhone such a high priority?"
Well, we're going to try to answer that, and tell you how to get your man to actually put his phone down!
---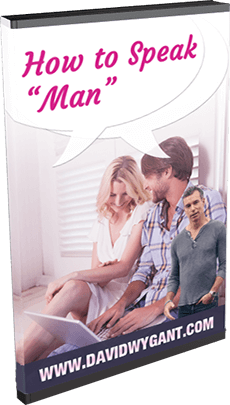 Why does dating seem so hard? How are you supposed to meet and flirt with men? Watch my FREE video, "How to Speak Man" to STOP speculating and START winning his heart!