Avoid This Online Dating Trap
So you've done a little bit of online dating. You've sampled match.com, plentyoffish.com and a few other dating sites.
Now you've met someone online you like. You have been out on a few dates, you've started to get intimate with them and you really like them. You are not quite sure if this person is relationship material, but you really enjoy their time and their company, and you are really vibing with each other.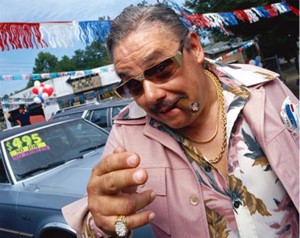 In this situation, what do you do with your online profile? The problem with online dating is that it becomes very addictive. I used to call it "Autotrader for people" because you can look at so many used people over and over again until you find the right model that is the right color and has the right number of miles.
The problem with online dating being so addictive is that you are always tempted to keep peeking. You think, "Let me just peek and see who's online now" or "Let me just peek to see if there is anyone new on there now."
By doing this, you can ruin what you have going with this person you like. You may be ruining what you've started to build with this person you're seeing.
So if you've met someone online and you start dating them, I strongly suggest that you do not click on your online profile because it will show that you were active within the last 24 hours (or the last week). Then you have to have the conversation with the person you're seeing about why you are still "cruising" people online.
So if you like somebody, give them a chance and take a break from being on your online dating site. There will always be another person posting a new profile, and if things don't work out with this person there will always be new people online to meet. In the meantime, take a break from going on the online dating sites until you see whether it works out with this person you're dating.