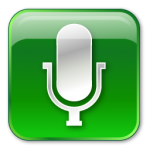 Happy Wednesday, ladies. (Or Hump Day if you're nasty.

)
David Wygant here with our weekly Wednesday podcast.
Today, we discuss something that comes up often in my coaching sessions:
The Negotiator vs. The Inner Voice Intuition
This could be one of my favorite podcasts ever, so listen closely!
Do you have internal battles between The Negotiator and the Inner Voice?
Let me know in the comments below!