Leave your audience wanting more with the added credibility and luster of David Wygant's dating insights…
David has become one of the media's most sought-after personalities. His energy and insight into relationships and dating are contagious and highly inspiring, whether heard over the radio airwaves, on television, or seen up close in print or in person.
Television
David Wygant on television is a dynamic visual presence, and has been called upon for his unique skills by an impressive list of domestic and international television entities. Some of the many television appearances he has made have been on: E, Starting Over, Party at The Palms, Inside Edition, Dateline, ABC News, CBS The Early Show, FoxNews, MTV ("Sex 2K" and "Made"), Fox News, The Learning Channel, BBC, Playboy TV, UPN, WB, Blind Date,Starting Over,, CN8, National Enquirer's T.V. Series "Undercovered", Blitz TV (Germany), and A Current Affair (Australia).
Print
David's words and ideas have been seen in print in such major publications as The Los Angeles Times, The Chicago Daily Herald, The Dallas Morning News, The Miami Herald, The Boston Globe, The Philadelphia Enquirer, Marie Claire Magazine, New York Magazine, Figure Magazine, Harpers Bazaar, Maxim, Cosmopolitan and Yahoo! Personals and many more…
David's Articles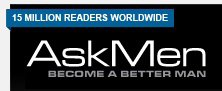 Don't Be "That Guy" In 20 Years – If you're having trouble meeting women right now and the only places you're going to meet them is in bars and clubs, then you need to start thinking about trying to meet women in other places. Make a list of five places you really like to go. Places where you already like to go are great places to meet women, because it will be easy for you to have a conversation about something in which you're genuinely interested.
Online Profiles: 4 Lies Men Tell – The most important thing to consider before you misrepresent yourself online is that a woman, when you meet her in person for the first time, will feel like you've been lying to her.
Adult Adolescence: Life In Your 20s – Work hard, but relax when you need to. Go out there and meet people, and learn from the experiences. Date multiple women. Talk to lots of women. Figure out who you are through your interactions with other people and with yourself.
Adult Adolescence: You're 35 And Recently Divorced
The article in brief …
You need some time away from women and the dating game after a divorce.
Make a list of things you enjoy doing and try to meet women where you do these things.
Be wary of falling for the same type of woman just because it is what you are used to.
"Don't go out and start trying to meet women just because your wife has left you (or because you left your wife). Spend some time with yourself."
Adult Adolescence: You're 28 And On A Wife Hunt
The article in brief …
It's a challenging life stage when all your friends are getting married.
The wife hunt is scary because you're just looking for anybody.
When you go on a wife hunt, you're going to find whatever is available.
"If you go on a wife hunt, you are probably just going to accept whomever comes your way…"
Adult Adolescence: 27 And In Love With Your Best Friend's Ex –
The article in brief …
A woman is not off limits because she's your friend's ex.
If you date your friend's ex, have a mature conversation with him about it.
If your friend is upset with you, give him space to sort through it. He'll come around.
"We don't own people; we just share our time with them."
Radio
David has appeared throughout his career on over two thousand radio shows. His voice and words have profoundly touched many people, in both small and large cities across the United States. In cities such as Miami, Philadelphia, Houston, Dallas, San Francisco, Milwaukee, Atlanta, Boston, Trenton, Chicago, San Diego, Los Angeles, Phoenix, Detroit, Seattle, Las Vegas, Raleigh-Durham, Columbus, Dayton, Cincinnati, Cleveland, Washington D.C, Baltimore, Pittsburgh, and Denver, many have become familiar with David Wygant's universal effectiveness and expertise.
To arrange an interview or receive a media kit, contact:
KBC Media Relations
Karen L Ammond
(856) 869-9403
kbcmedia@att.net