"Become A Member of My Elite 'Inner Circle' And Gain Access To The Secrets, Techniques, Resources And Personalized Advice Usually Reserved Just For My $10,000 'VIP' Clients…
You Can Join My Private Membership Site For LESS THAN You Spent Last Weekend Buying Drinks For That Woman Who Never Even Gave You Her Number!"
"My Dating Life Has Been Completely Revolutionized."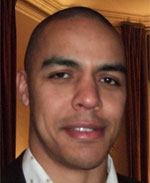 "David, you have no idea how grateful I am that I discovered this community. My dating life has been completely revolutionized. No more watching beautiful women walk around all day long and not having the guts to approach them. No more trawling bars on a Friday night spending a small fortune on drinks. No more being flaked out on by women I wasn't that attracted to in the first place.
Your approach has given me the confidence to just chat to women in coffee shops, grocery stores, wherever and whenever I feel like it. And get the kind of results I wouldn't have thought possible a few short weeks ago.
So, a big, big thank you David for turning my dating life on its head and making me get out there and meet the kind of women I'd always dreamed of."
Alex B
Los Angeles, CA

Keep reading if you are sick and tired of so-called "dating gurus" who claim they can show you how to transform your dating life but never deliver …
And keep reading if you refuse to spend one more red cent on a dating book, audio program or DVD set which gives you lousy (or frankly ridiculous) advice about how to become totally successful with women…
This letter will be the VERY LAST letter you EVER need to read about how to become 100% confident and successful with women.
Let Me Get Straight To The Heart Of Things…
You may have seen guy after guy that I've coached write testimonials, make videos and otherwise go on and on about the miraculous transformation they made after spending a weekend in my boot camp or a weekend one-on-one with me.
And I'm sure you really and truly were impressed with the incredible successes and improvements in these guys' dating lives – as well as their lives overall — that they achieved (cause the changes really ARE amazing!)
But be honest now…I'm sure more than one of you were thinking in your head "Sure, I could do that too if I had David personally coaching me. But I don't have $10,000 to have David spend the weekend with me."
C'mon, am I right? It's okay to admit it…
Look I completely understand why you believe it's EASY to make a total transformation and become wildly successful in your dating life (and every other area of your life as well) WHEN you can afford to spend $10,000 to work with someone like me — someone who literally takes you by the hand and guides you every step of the way (and doesn't let you sabotage yourself along the way).
The TRUTH Of The Matter – And What The Other So-Called "Gurus: Don't Want You To Know
IT IS EASIER! It's true. Achieving a massive and total transformation in your dating life is easier AND can be done MUCH more quickly when you have someone by your side every step of the way (or, sometimes, behind you giving you a not so gentle kick in the rear).
There is a reason that people still contact me every single day ready to whip out their credit card and virtually begging to pay me $10,000 to come and spend just ONE weekend one-on-on with them.
Now, I don't tell you this to brag . . . only to show that what I teach not only works — it actually creates changes so monumental that it blows away even those guys with $10,000-level expectations of what kind of results they should see.
What I teach is simply that powerful…and THAT EFFECTIVE.
It's not cause I'm gifted with some magical powers — It's because what I teach JUST PLAIN WORKS…
…AND because I know that my job as a coach is not to give false flattery or to accept people's perceived limitations, but to make people see by example what kind of amazing life they can live every single day and teach them to believe that EVERY man is capable of living that amazing life. Part of that amazing life is being able to successfully and confidently connect with women.
Why Doing This On Your Own Is SO Hard
Yes it's harder (and totally frustrating at times) to make a total transformation when:
You can't overcome lingering issues you've struggled with time and time again
You have fears that you can't break through on your own
You don't know how to fix your own problems
You really need help from others
You don't have the support or motivation you need
You don't have anyone but yourself holding you accountable and not letting you give up on yourself.
You have no single friends who are going through the same struggles that you are
You just plain don't "get" women and have had no luck figuring them out on your own
The advice you've gotten in the past from so-called experts was totally ineffective — and worse, asked you to do and say things that were just not "you."
It's Certainly NOT A Problem Of Motivation Or Due To A Lack Of Effort
It's not that you're not motivated or that you haven't tried…
You go out to every place you can think of to try and meet women
You've tried and tried to approach and strike up conversations with women
You've read books by EVERY so-called dating "expert" and "guru" out there (Ughh…do you feel like you've single-handedly supported a bunch of regular guys who say they know how to connect with women but turn out to be full of not very useful advice?)
You've tried every "method," routine and pickup line, … you maybe even did things that made you uncomfortable (like talked to girls using a script, or gave yourself some silly "nickname", or tried using magic tricks. . . or worse, wore clothes that just weren't YOU and left you feeling like a fraud)
You went to places to meet women that you really had no desire to go to
And After ALL Of That…
You do NOT feel any more confident than you did at the beginning.
You do NOT feel like you understand women ANY better.
In fact, you don't feel like you "get" the whole dating thing period . . . and you're TIRED OF IT.
You're also tired of people claiming that they have all the answers to your dating problems — only to give you the same old bad advice.
Tired of people claiming that they can show you how to become the kind of powerful, confident man you really want to become — only to then tell you that the way to achieve this is just to "fake it".
I don't blame you.
Here Is The Incredibly Simple SOLUTION
Why are my one-on-one weekend coaching sessions and my boot camps so wildly successful and almost without exception create such jaw-dropping, "stop you dead in your tracks" kind of transformations . . . and HOW does it happen with such lightening FAST speed?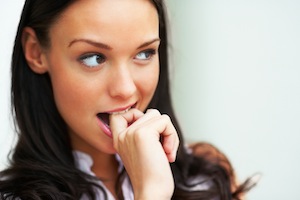 Well, when you break down the elements, I've found it really comes down to a few things –they WORK because…
They utilize one-on-one and personalized coaching
They are limited in size to an INDIVIDUAL or to only a SMALL GROUP of guys
They involve interaction with other guys who are going through the same things
There is support, motivation and accountability so that guys can break through even the toughest fears and issues
"This Authenticity Is The Foundation Not Only Of Great Quality Relationships But Also The Art Of Life Too."
"David, what I like about your approach is that your business is dating but actually you are helping people on quite a fundamental level. This is the thinking man's PUA but it is also very different from PUA: you are real – there is none of the sleaze, none of the dark underworld feel that PUAs have, and you are teaching people not about selecting the right mask for the occasion but about breaking down fear and being authentic, and the result will be that guys will attract better quality women and stay with them for longer if it works out.
This authenticity is the foundation not only of great quality relationships but also the art of life too. For me personally, only a few months reading your material really helped me believe that I could truly be an attractive man, which I know is becoming a self-fulfilling prophecy every day that I work on myself. I respect your work so much, you personally have really helped me, and your passion and energy is inspiring, so please keep it up!"
Jonathon B.
Europe
This All Sounds GREAT… But I Still Can't Afford a $10,000 Weekend Or To Attend One Of Your boot camps… IS THERE A SOLUTION FOR ME?
My Answer To That? ABSOLUTELY!!!
I understand that it's not possible for a lot of people to afford either a $10,000 one-on-one weekend with me or one of my boot camps.
But my goal is for ANYONE who wants to cultivate true inner confidence and have an incredible dating life to be able to . . . and not be held back by price. The question was:
How do I find a way to deliver all of the benefits of being coached one-on-one by me to many people . . . and do it at an affordable price?
The Idea For An Exclusive Membership Community is Born!
This is when I started mulling over the idea of starting a private membership site– But something happened (and it wasn't something good!) when I first went looking around at other so-called guru's membership sites…
I Perused What Is Out There – And Couldn't Believe My Eyes When I Checked Out "The Competition"…
When I went looking around the Internet to see what's currently available for guys – I found that virtually every one of these sites TOTALLY LACKED at least one of the FOUR MAIN and ESSENTIAL ELEMENTS that I know a really good membership site needs to have to be EFFECTIVE.
Essential Element #1: REASONABLE COST
The ratio of what it costs to join a community site to what you actually get as part of your membership must be weighted favorably to the member (not to the "guru" who is trying to rake in loads of cash while putting out low quality content and resources)
Essential Element #2: CALLING MR. "GURU?"
I couldn't believe how many of these sites advertised to be "'Mr. Guru's' Exclusive Membership Site" that supposedly belong to a so-called "dating guru" are missing one key element – they are missing the "guru" actually being a part of them. Instead it's just a guy or group of guys who are good at marketing their expertise, with no actual experience helping other guys to back it up
Essential Element #3: NOT SO EXCLUSIVE "EXCLUSIVE SITE"
Another problem that seemed to be running rampant out there were so-called "exclusive" sites which seemed to let everyone in the universe join. How much attention do you think anyone's getting from a coach in those?! So you join these so-called "private" or "exclusive" membership sites and think you will have access to the person offering them … only to find out that the only place you'll see that person is when you read their name at the top of the page! I hate that!!
Essential Element #4: WHERE'S THE COMMUNITY?
Perhaps the most misleading thing I witnessed while checking out other community sites was the utter lack of a true "community" feeling. People could maybe READ what others wrote — but there was little to no opportunity for true interaction between members (kind of the point of having a community, isn't it?!) and forming true bonds with others to support you in your journey
So I have To Ask: What Possible Good Are These To Anyone? You Get Bamboozled…
Now I'm not criticizing other's businesses — but I didn't see anything out there that I could endorse or that I would want to mimic. Anyone who knows me knows I am not satisfied with putting out anything just "ok" or even something "great" or "excellent" — I only "settle" for outstanding (and nothing I saw was even close)
Here's What Puts My Community Head & Shoulders (And A Full Country Mile) Above ANYTHING Else Available On The Market Today…
After being absolutely stunned at what I found on my search, I sat down with pen and paper at my desk — and started to map out my vision for not only what I WANT, but what any community site of mine would ABSOLUTELY, POSITIVELY, "no ifs, ands or buts," HAVE to have.
I mean, I KNEW that to be not only "worthwhile" but good enough to create "$10,000 weekend" kind of results, that it would absolutely have to include ALL of these components … And This Is Just A "Sampling" Of What It's Got!:
MY involvement in every aspect of the site
My staff of coaches actively involved every day and
in every part of the site so you can always be supported and get your questions answered
A small LIMITED number of members so that every member would have access to and get personalized and one-on-one attention from myself and my coaches…and would be held accountable (When I say it's MY community site, I mean it…)
Advice in multiple ways and mediums (videos, audio's, live IM chat, interviews with other experts, etc.)
Advice on a truly expansive range of topics and areas
A HUGE pool of resources which could be consulted anytime
A wealth of experts to contribute
A TRUE community with other guys who are like-minded and have similar goals where members can interact, communicate, support one another and create friendships with one another.
Give Us Less "Lip Service" And More Results!
I know that you've heard it before – lots of TALK about what someone can do to help you achieve your goal.
Now you want to FINALLY see some actual results.
You want a real and once-and-for-all SOLUTION so that you can finally achieve the kind of incredible dating and personal life you have been wanting … and PERMANENTLY rid yourself of the demons that have kept you from achieving true inner confidence and enjoyment of every aspect of your life.
THE GOOD NEWS IS…
After months of hard work and a "refuse to settle for less than 100%" attitude, I have created what is a true REVOLUTION in the dating and personal development industries — as well as the FIRST OF ITS KIND among all the men's membership/community sites out there.
Introducing My Exclusive DW INSIDERS Membership Site!
Here's just a sample of all that's included as part of your membership:
My Personal Video Breakdowns: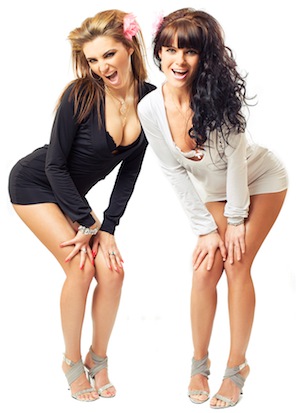 Worth 10 times the cost of any membership alone (I charge $300/hour for this normally) – it's something I didn't see ANYONE ELSE doing –and it is one of the most REQUESTED things I get asked to do by my readers. I will PERSONALLY post videos of me breaking down videos, audio's, texts, emails and photographs submitted by Members. You will get watch me go through and address everything from fashion issues, approaches, voice tone, openers, voicemail messages, eye contact, walks, energy projected, to body language.
Community Exclusive Full-Length Videos:
Even if you are a fan of watching my video clips on my website and on YouTube, I post full- length videos EXCLUSIVE to this Site … No one but my DW Insiders get to see these!
Community Exclusive Interviews:
Each month I post exclusive videos where I interview successful experts and gurus from different fields. They'll show you how to become the man that you've always wanted, with tips on health, fashion, entrepreneurship, and of course, dating, relationships and sex.
A World-Class Forum:
The Forum you get to join as a DW Insider blows every other forum right out of the water. Not only does it contain one of the most comprehensive set of discussion topics, but most importantly, my coaches and I participate all day, every day on this Forum. If you've been on other forums, this one will blow you away!
LIVE One-On-One Instant Message Chatting:
This is an EXCLUSIVE to DW Insiders– Not only do you have the capability to get into a PRIVATE live chat with other members as well as with the coaches, but this feature is INCLUDED in the cost of your membership and is UNLIMITED. Talk about a true "community"…
Fashion Tips and Personalized Fashion Advice:
I will not only regularly post fashion tips, but I will give members the "heads up" about great sales and discounts so you can outfit yourself with great fashion without breaking your budget.
Constant Access And Active Participation by Coaches:
This is where this community site puts itself in an ENTIRELY DIFFERENT LEAGUE from every other one. DW Insiders have constant access to coaches and will see coaches participating in EVERY part and in every way in this site. No one else offers this kind or degree of personalized coaching attention!
Value of being a DW Insider = Over 2,500
Here's a testimonial from a guy who was in my previous community, which has been closed off to new members for a couple years. Remember, this was the old community, my new DW Insider's membership includes more attention, access to more content, videos, and interviews, and more personal attention!
"Completely Changed My Life!"
"David, I just listened to the last podcast. I thought how the last year listening to you and being a member of your community has completely changed my life! Three years ago my wife died of cancer. I thought I had to fill that void with a new woman, but did not know how to get back into meeting and dating women. Through trial and error and your site I have learned . . . that just being able to have fun with everybody one meets (male and female) in daily life is far more satisfying than setting a goal of 8-10 dates a month.
I have achieved the feeling of abundance since being in your community. I have shifted the direction of my commercial art business to more fine arts, and still have more customers and work to do than ever before. Oh yeah and lots more money, more than I have ever had. If I want to have fun I just go shopping, and enjoy the interactions I have with the people I meet. I work long hours at my art (and love it) and play long hours and love that too.
Abundance, if the people you work with could experience the true reality of it, if only for a few days, your following would quadruple. Thank you, I have had a true life changing experience with you. I am not going anywhere I love the enthusiasm in your voice, and will keep coming back to learn even more."
Paul L.
Warrenton, NC
This is One Jam-Packed, "Filled To The Brim" With Everything You Could Want, Community Site . . . … And I'm Just Getting Warmed Up!
This entire site is technologically-designed to work on ANY smartphone or tablet.
So let's say that you're out in the field and you run into a gorgeous woman that you MUST close. You approach her and she seems interested. You talk to her a bit longer and you can tell that she's becoming attracted.
But for some reason…
You freeze up and you can't close her. You forget what to say and you begin to get nervous.
Well, because our tech team spent months coding the community site to make sure that it works on any smartphone, you could excuse yourself, go to the bathroom, whip out your iPhone and ask any of our coaches for advice—LIVE—right there from your phone.
No longer will you need to carry notes or reminders or a cheat-sheet for openers or pick-up lines. If you ever get stuck in any situation, you have coaches and other guys in the community to support you, answer a question, and/or give you advice.
It's like having a community of wingmen with you wherever you go!
David, This Sounds AMAZING And I Want IN … But This MUST Cost An Arm And A Leg, Right?
NOPE … Not Even Close!
It is a fraction of what it should cost.
I initially thought about charging a lot because my coaches and I are worth every penny. That's the reason why we get out and get $2,500 each person for our boot camp, or $10,000 for a weekend with me.
But I want to make this affordable for all of you guys, because the more people that are in here, the more helpful this site is going to be.
With every boot camp I've done, I always set up Facebook groups for the guys afterwards; because like-minded people going through the same exact thing will support each other a hell of a lot better than a lot of your so-called "friends" that do nothing but doubt you.
This DW Insider Membership is an extension of this idea, and it's been shown that having a support group for whatever you're trying to improve (in this case your success with women) will increase the probability that you're successful!
So when it was time to come up with a price for all of this, my team and I thought about it for a long time. We wanted to find a compromise between the tremendous value this exclusive membership offers and making it a reasonable price so it's affordable to those who need it most – not just the guys who can pay the $10,000.
In the end I decided to make it really reasonable.
I didn't want any financial excuses. I want you to succeed.
The price of DW Insider membership site is very affordable. In fact, it's the same as buying a few beers or a few lattes a month.
Would you be willing to sacrifice a few cups of coffee, for invaluable information that you can use to approach, meet, attract, and hook-up with women whenever you want?
I'm sure you would, so that's why I've kept the price under $20.
That's right, $19.95 a month.
In Manhattan, that's a beer and a bag of potato chips at your average place.
That's four lattes at Starbucks.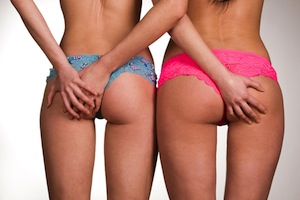 And these things that aren't helping you get laid.
So now you have ZERO excuse for not joining the most valuable membership site and community for succeeding with women out there.
So if you want in on this, I would not wait even ONE MORE SECOND.
Click on the "Add To Cart" button below and become a member of our DW Insiders community… and hurry, as this is the world premiere offer to become a DW Insider, and I'm going to limit membership numbers so it doesn't get too big. I want to make sure everyone is supported and gets everything they need from this community, so don't wait another second, and come join us!
I'll see you inside in the forum!
Looking forward to seeing you soon inside as a DW Insider!
You have absolutely NOTHING to lose … and I want nothing more than to see you succeed. So don't wait another minute.
Your friend,
P.S. Still not convinced that this won't be the single best investment in your social life? Then…
Take A Moment To Read How Well My Coaching Has Worked For These Guys…
"I have never been so happy with my social life…"
"Dave, I just wanted to thank you and your coaches for all the great advice. I have never been so happy with my social life, and now I have found a girl that I really connect with. Keep up the great work!! Thanks again!!"
Jeffrey G.
Los Angeles, CA
"…I've met and gotten the girl of my dreams to fall in love with me in a matter of weeks."
"David, I just wanted to let you know I've met and gotten the girl of my dreams to fall in love with me in a matter of weeks.
Your Program was one if not the best foundations of my core belief and action systems.
To all the guys reading this…You never know when you are going to meet the girl of your dreams. Build the qualities within yourself that all women desire now, so that when time is right you will be the man she can't believe exists in real life and never knew if she would meet."
Matt M.
New York, NY
"P.S. Feel free to use this testimonial. More than anything I just wanted to send some love and appreciation your way. It is great to see people following there dreams and really helping others."
"That's something I never would've had the nerves to do before – tell a beautiful woman that I would like to talk with her…"
"Hello David,
Just wanted to thank you…! In fact, the other day I talked briefly with a sales girl in our local mall who tried to sign people on to a mobile phone provider, and we made a real connection. She's not from anywhere nearby, and she was going to another city the next day, so I didn't in fact ask for her number but left her mine, figuring that if she ever happened to be in the neighborhood, she might even call.
That's something I never would've had the nerves to do before – tell a beautiful woman that I would like to talk with her sometime, letting her know I was interested. Weird, isn't it?! But that's how afraid I used to be of approaching!"
So thanks again,
Johan W.
Sweden
"3 Girls Are Falling for Me!"
"David, I can't thank you enough. Using what you taught me, plus a little help from an online dating service, I have 3 girls in NJ that are falling for me, one up in New York State, and one up at William Paterson that invited me to dinner this Thursday! KA-CHING! I knew what you discussed would pay off hundredfold. I don't know where I'd be without your help, David. I really don't.
Just thought I'd keep you up to date on my progress thanks largely to you and your incredible book and coaching audio. I was that guy in the audio now I am a David Wygant man."
Brett T.
Atlanta, Georgia
"Changed My Life."
"There are very few things I can say have actually changed my life, but this is definitely one of them. Wygant has done a great service for all single guys who, like me, are less than completely extroverted and confident in their ability to approach women and ask them out.
Have you ever had a friend who, when you were out with him, seemed to always run into women he knew, and was always striking up conversations with new women and sometimes going out with them? I had a buddy like that once, but I could never figure out what his secret was.
Well, David Wygant is just like that guy, only he has laid it all out for us in simple terms, and then he kicks our collective butt to go DO IT!"
Rich M.
Denver, CO
"You have 'awoken the giant within' and feel so much more confident"
"Two words – thank you! After listening to you, I have been observing all of my interactions with women, and taking action.
Upon catching a bus from the airport to my apartment in Copacabana in Rio de Janeiro tonight, I finally approached and asked a beautiful woman (who just so happened to be the same woman who was sitting next to me on the plane) if she was coming back from a vacation.
Long story short – I number closed her after 45 minutes of great conversation on the bus. So get this, it turns out she is an aspiring actress! Yes, that's right.
You have "awoken the giant within" and I feel so much more confident. I can't remember the exact line you said from your audio file, but it was something like, "women are just as insecure as men." Thinking of that statement made me approach her. Fortune favors the bold!!!
She is like the fourth woman I've number closed here in Brazil. It is all about making it happen!!!"
All the best,
Antonio R.
Rio de Janeiro, Brazil
"I've finally cleaned out all that scientific pickup artist junk from my brain, and am living in the moment."
"I just wanted to thank you so much for opening my eyes to the concept of 'living in the moment"… It's really helping me these days through my dad's stay at Hospice, and stupid little shit like worrying what to say to women, and people in general, is gone. This is also going to play a big role in building my network marketing empire in the future. Funny how one little insight seems to make life sort itself out.
Like Bruce Lee said, "The great mistake is to anticipate the outcome of the engagement. Let nature take it's course, and your tools will strike at the right moment." I feel stronger because the real me that I've been holding inside pretty much my whole life is finally starting to come out, and he is a bold & direct ladies man for sure, just like my dad was.
Now that I've finally cleaned out all that scientific pickup artist junk from my brain, and am living in the moment, I can just let things flow as I grow. I'm already noticing that people respond to me much more positively now that I'm finally becoming "myself.""
Thanks coach.
Marko M.
Cleveland, OH
"I'm not one to throw around casual praise… You're the real deal David!"
"I'm not one to throw around casual praise. Your mastery audio series is brilliant … You're the real deal David!
I'm not even half away through it yet but I've already started applying your principles and I'm starting to become successful with it.
I started instant messaging girls online that I liked and I already got 3 dates set up out of it. One of the girls is Canadian/Hungarian, like me, and we had an amazing connection after we both made that mutual discovery.
I'm also finding it easier to talk to women in general. And you're so right – it really boils down to your ability to truly listen and observe. The rest becomes a lot easier after that.
I look forward to telling you about more of my success as I progress. You're the real deal David!"
Dan W.
Vancouver, Canada
"Took My Game to the Next Level!"
"I am not bad at approaching women and wanted a custom game plan based on my skills.
Your one month of email coaching was a blast. Being able to email you anytime during the day helped me avoid a crisis and all stumbling blocks I used to have.
You took my game to the next level!! You will be on my Iphone forever."
Neil A.
New York, NY
"I am now a more desirable man in front of women now because I learned to become a better leader"
"Hey guys, let me introduce myself, my name is T.L. I'm writing this because I had to let the world know about David's coaching and what his message is all about. What it has transformed in me, and what it can do for every other guy out there.
I always played it safe and became every woman's best friend. I could count on a single hand how many dates I've ever had with women. Finally I got fed up with the direction my life was going with women. I wanted a change!!
I can't even start to go down the list of things I learned from David…there's just too many! I will however talk about what I felt was the most important thing I got out of it.
Which can be said in one word, Leadership! Even though David's services are all centered around being successful with the opposite sex, the one driving theme in it all is being a leader of your own life.
He teaches guys to be real men, not some cheezeball with a bunch of goofy pickup lines, but a MAN. Being a leader to me is doing things that no one else is willing to do.
That's exactly what David brings to the table, he tells us the mistakes that 90% of the guys out there do with women, and the things that men don't ever do that they absolutely need to do. I can truthfully say I am now a more desirable man in front of women now because I learned to become a better leader.
This in turn, has helped me translate better success in my other social niches, professional career, and financial endeavors. I am a better leader now in my life, and leaders are what we need more of in this chaotic world we live in."
Troy L.
New Haven, CT
"You made me discover my true potentials…"
"What's happening million man? Man today was one of the best days of my life, I had so much fun that it's unbelievable. Met so many great people, laughed and took photos with total strangers. In addition I managed to talk with women with no problems.
I know that you have a lot going on, but I just had to share this with you because without you it wouldn't be possible. You made me discover my true potentials, and from here on I'm going to uplift people instead of putting them down. I will always remember Thursday 13 September as the 1st day of my life.
You have a lot of clients, so even though you may forget me, I will never forget you because when I'm 90 and the be laughing about life the first thoughts that be rising in my mind is you."
Leif P.
Europe
"Meeting New Women Left and Right."
"Not only is David a very personal and easy to work with, the advice he gave me on relationships and meeting women improved the way I interact not only with the opposite sex, but with people in general.
I use the word, "improve" as opposed to "change" because I kept very much to who I was at the core. I'm actually a very outgoing person, but my method of meeting new people (women in particular) needed a little massaging, and he knew just were the knots were.
It only took a few coaching sessions (with a little homework in between) before I was interacting and meeting new women left and right. I'm now very comfortable in situations where I would normally be awkward, and nervous, and am currently dating a great girl to boot. Thanks David."
Bob H.
Los Angeles, CA
"David Is ALWAYS There for You."
"David Wygant is the master when it comes to women.
The best advice I got from David was to be present with the woman and to have no expectations of what the results will be. What a relief! When I do NOT have expectations on a date, I am totally myself and I enjoy my time as well as my date.
The other great thing about David is that he is ALWAYS there for you, when you need help or have a question. I could not have gotten where I am today without David."
Tim K.
San Francisco, CA
"I Found a Girlfriend Thanks to You!!!!! I OWE YOU BIGTIME!"
"Dave… it's Mike here.. guess what? I FOUND A GIRLFRIEND THANKS TO YOU!!!!!
I OWE YOU BIG TIME! thanks for all the advice. Her name's Julie and she is AWESOME. If I did not [coach with you] I would have never had the skills to meet her.
I used to be a very shy 24 year old guy and now I am in love."
Mike M.
New York, NY