So You're Ready To Start Dating More Beautiful Women…
…Want To Learn All The Secrets To Communicate with Women?
You Need To Attend… "The Art Of Communication And Seduction Seminar!"
"David Will Boost You To A Ridiculous Level Of Success With Women And In Life!"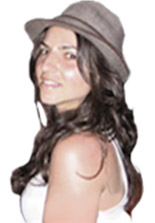 "I can't tell you how many times I have been introduced to top dating experts and PUA's and been shocked by how shy or insecure they were.

The first time I met David, was at his Art of Communication seminar. In under 30 seconds he was able to capture my attention, invoke attraction and get me to follow him around ever since like a helpless puppy dog. David embodies everything he teaches to others and has definitely earned the title of top dating and relationship expert.

Listen to everything David tells you, because I guarantee it will boost you to a ridiculous level of success with women and in life!"
Marni K.
Los Angeles, California
Wing Girl Method
"1 Day After And Instant Results. You're A Gift From God My Friend."
"I just spent the last 3 hours in deep conversation with 2 hot redhead sisters. Obtained both their phone numbers and now we are in a texting game as to how old I am. This would have never in a million years happened if I hadn't attended your seminar yesterday. 1 day after and instant results. You're a gift from god my friend. Thanks so much for sharing your wisdom with me David. My life is forever changed. Looking forward to Aug. That is going to be a BLAST!!"
Tim C.
Big Creek, CA
I have been working on a totally new concept– a new method of education. It's something totally NEW to the field of social interactions.
It's my "The Art Of Communication and Seduction Seminar."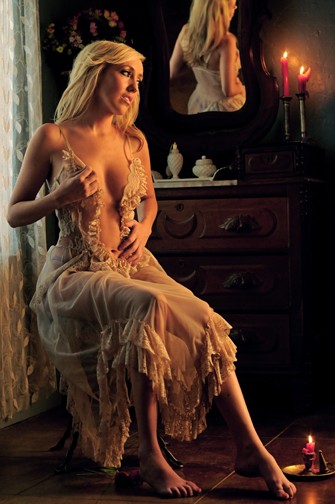 I have been in the this industry for over fifteen years. And after coaching thousands upon thousands of people, I've come to realize that men are always lacking ONE specific thing.
That one thing can be best summed up summed up by looking at any sports team that wins "the big game." I know what you're thinking. Teams win on talent, right? Not entirely true…
They win on talent AND a 110% belief in themselves.
Look At All The Underdogs Who Have Made A Huge Impact In This World.
Who ever thought Bill Clinton would ever become President of the United States?
Who ever thought that Tom Brady, a 7th round draft pick, would become one of the best quarterbacks to ever play the game of football.
Then there is Tom Hanks. Now a multiple Academy Award winning actor and one of the highest paid actors in Hollywood. He started out, though, as a slapstick-style bad actor starring in comedies like Bosom Buddies.
Talent is really when your mind and your heart come into alignment, and they form such a strong belief in yourself that people are just drawn to you like magic. It's a 110% belief in yourself and what you do.
If you did not believe in me, you would not be reading this right now.
Men who are successful with women never have self-doubt. The secret to why I can approach ANY woman is that I have no doubt about who I am as a person, who I am as a man, and about what I present to the world.
I also never give my power away to any woman.
I Believe That I'm A Gift, And That Having Me In Her Life Is A Plus To Any Woman.
I never waiver in any of these beliefs, and because I don't there are some things I NEVER experience (and will never experience):
No bad dates
No failed approaches knock me down
No waiver in my confidence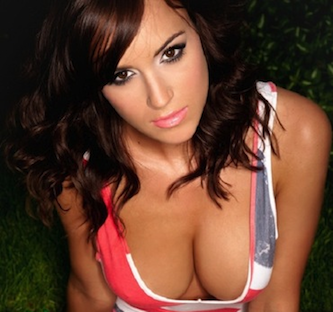 Even better. This is REAL confidence. Unlike what so many so-called "gurus" teach out there, this is not something I ever have to fake to others or within myself.
The truth is that no matter how good you get at faking confidence, you can never really do it–Women can see through that and nine times out of ten, and will walk away from this guy.
So it's time to get real with your life and about meeting women.
I am 48 years old, and have been super successful in almost everything I have ever done.
I am not telling you that I have not failed. I have actually failed over and over again, but I learned how to take those failures and move forward.
Winners don't get in their heads and get overwhelmed by failure. Winners always take their failures, embrace the valuable lessons to be learned from them, and move forward.
Look at Peyton Manning. He has to face failures under intense pressure and in front of millions of people. Does he ever cry after an interception, or does he go right back out there and do it all over again (and in front of 72,000 people to boot)?
So besides all of this (and hard work of course)…
What Is The REAL Key To My Success?
The key to my success–in the world of dating and in everything else in my life–was that I went out there, and never stopped working hard and believing in myself.
I fought through all the self-doubt.
I fought the negative self talk.
In particular, as it pertains to women and dating. Because of this…
I Realized Some Critical Things And My Life Has Never Been The Same Since:
I stopped putting so much pressure on any one thing, and started to have an abundance mindset. I realized that one woman or one encounter would never change my life.
I also realized that rejection was internal and not external. A woman was not rejecting ME–she was choosing not to be with me. As a real man, I respected her choice, and did not waste any time trying to sell her on the benefits of being with me.
I finally realized the importance of chemistry–how to be real and how to create it.
I learned how to think like a woman and to understand the difference between the sexes (and how to use those differences to my advantage).
PLUS, I stopped the mad search for the "magic pill." There is no magic pill, and nothing in life will come to you without working hard and believing you can do it.
Every man deserves to feel invincible. Every man deserves to become "that guy"–the one who can seduce and communicate with any woman in any situation.
More importantly, you deserve to be the most powerful version of yourself so you don't have to memorize lines and present a fake version of who you aren't ever again.
With all of this said, through all of my years of coaching I have learned one thing about teaching men to become this kind of man. I have learned that teaching these skills is always better to do in person than it is doing it through books or CDs. Books and CD's are great, but if you can afford to do it in person, it's way more powerful.
Believing In Yourself Is The Key To Meeting Women. Period.
People call it "inner game," but really let's call it what it is: having the balls to do what you want, and learning how to be authentically super confident so that negative self-talk never overwhelms you.
Before you think I have never been on the other side of this, let me tell you…No one understands this better than I do.
Before I became this uber-confident 48 year old man you see now, I endured years of self-doubt.
My teenage years were filled with self-doubt. My 20′s were… well I'll get back to my 20′s in a minute. In my 30s, I went through a divorce and had to learn how to get back into the dating world. It wasn't until my 40s that I realized I had arrived as a man who had so much amazing life experience to share with others.
So let me get back to my 20′s–one of the toughest periods of my life. Let me share why…
I spent my 20′s suffering with approach anxiety, and having to force myself to approach women.
I used pickup lines and routines–anything I could get my hands on.
I grabbed any phone number I could get, and became a pro at telemarketing for women at night. I would call one woman after another, and would resell myself over and over.
Does any of this sound familiar?
What I Failed To Realize And Embrace Years Ago… The Art of Attraction
I failed to understand how to really engage and intrigue a woman's mind, so that I could unlock the sexual energy that she desired to give to the right man.
I did not understand attraction, and I did not know how to create it.
I did not realize that I had ALL the power . . . and that she was looking for me to lead her down a path of romance and seduction.
I also never had an abundance mentality, and thus tended to demand and become needy whenever I had what I thought was my dream woman.
Crazy, huh?
Can you relate to any of this? Does any of this sound familiar?
I could not be who I am today if I did not go through all of this (and through what you are likely going through now).
There was ONE thing that kept pounding my stubborn brain through all of this that led to my breakthrough:
Attraction Is Shared Between Two People, And Is Not Manipulated Through Magic and Games.
But we all do this, the game playing. . .
And I am sure that all of you have had a similar realization. One day you wake up and realize that it is time to stop playing games, and to start becoming the man you have always wanted to be.
No more tricks.
No more routines.
No more games.
No more dating women who are not that excited about you, just because you fear being alone. Time to stop dating women you select only because you don't want to be single anymore.
That was the final straw for me . . .
I was dating women who were great, but who selected me instead of me selecting them. Worse yet, I was staying with these women who were not right for me– even though they were great women–for YEARS.
I wanted to be the man who chose and decided what kind of woman I would be with, instead of settling for women I wasn't that excited about who selected me.
When that finally hit home for me, my whole dating life changed.
I Stopped Caring About What Women Thought Of Me, And Started BEING Me.
I became a great listener, because I was the gift and I deserved to have the best woman for me. I listened because I was selecting and not selling myself anymore.
When I made this shift, here were the results:
I started having much better sex. I was no longer having to convince women and being the "sex salesman" (which, by the way, I was really good at but had a long long line of women who were angry that they fell for it)
I finally learned how to become a master communicator and have no fear about speaking my mind.
I became a natural with women because I worked hard on becoming that natural.
I was now opening women everywhere based on simple observations, and I started listening and reacting to everything she said.
I was being real and it felt amazing.
I became a man.
I became the leader that women desire.
I became a great listener who was able to know right away if there was any spark or connection between myself and the woman I was speaking with.
I also stopped asking every woman out, and started only asking the women out with whom I shared a connection.
It has been 15 years since I changed my life and started to live this way. Here is what my last 15 years have been like.
I have spent the last 15 years having fun, and just enjoying every woman that came into my life. I had some great relationships. I have had amazing sex, and great one night stands. Ok, really great one night stands, but I won't go there…
Most Importantly, I've Been Happy With Myself.
I no longer needed to be validated by women. I knew I was amazing and great, whether I was with a woman or not. I enjoyed every second of my life with or without a woman, and that is how I learned the art of attraction.
And what happened at the end of that period of change in my life? I met a great woman who became my best friend, then my girlfriend, and eventually became my wife.
I have found my special woman. The best one I have ever been with in my life. She is the most beautiful, sexy, and amazing person I have ever met.
Do you know what this makes me realize even more?
YOU Deserve All Of This In Your Life, And You Can Have It With My Guidance.
BUT, that guidance needs to be done LIVE and in-person. So that's why I developed this unique event called… "The Art Of Communication and Seduction Seminar."
I have spent months thinking about and figuring out ways to put all of this guidance together into one event.
"The Art of Communication And Seduction Seminar" will blow your mind. More importantly, it will immediately get you started in the right direction to becoming the man you want to be and attracting the women you truly desire.
What I have put together will truly impact your life for good–but I also wanted to be sure you had a way to continue to improve on your successes. So I will also have a series I'm calling "After Effects."
"After Effects" is a support system that will hold you accountable to achieve the results you desire to have with women, starting from the moment you walk out the door and leave the seminar.
At thing point you may be wondering, "So who is this for?"
This Seminar Is For Anyone Who Desires To Instantly CONNECT With Beautiful Women–Anytime And Anywhere.
I am not just talking about connecting with average women either. I'm talking about those women you see walking down the street who you've always told yourself were out of your league or with whom you had no chance.
You know what I'm talking about… All those times you've seen a woman you told yourself you had no chance with, and before you knew it she was GONE. Opportunity to connect with a gorgeous, sexy, confident woman gone… AGAIN.
Not only am I going to teach you how to approach and talk to her, but I am going to change the mindset you've had up to this point in your life, that's been limiting you and sabotaging you…
I've seen this transformation happen thousands of times. When it does, that strong, powerful, confident man – the man sexy and gorgeous women want – will be YOU. (and you'll KNOW it, trust me).
YOU will be the man women gravitate towards, on whose every word they hang. You will be the man with whom they can't wait to express themselves emotionally and sexually.
Do you desire to meet these type of women you've always thought you had NO chance with? Isn't it time you stopped wasting money on going to the bars, spending your hard earned money only to leave empty handed, with only another session with the hand lotion to look forward to?
"I Met Up With A Woman For A Date At Whole Foods On Friday And In A Little More Than 24 Hours I Was In Her Bedroom"
"Just wanted to tell you about the amazing weekend I had a week after taking the Chicago Art of Communication seminar.

To make a long story short, I met up with a woman for a date at whole foods on friday and in a little more than 24 hours I was in her bedroom. We spent all of sunday together and had an amazing time connecting with each other and it truly feels like we're old friends. We're making plans to hang out again sometime this week. Thanks a lot Dave! Couldn't have done it without you."
Demetrius W.
Kingwood , Texas
It's Time To Take Action And Live The Life You've Always Dreamed of With Women.
Below are just some of what you are going to learn and embrace during this powerful "The Art of Communication And Seduction Seminar" Seminar.
I am going to dump my 30 years of dating and relationships into your brain in one short weekend. I have lived this life, and now my goal is to show you how you can embrace and live this amazing life yourself starting right now.
I love women, and my life's passion is teaching you how to be the man women want, desire, crave and admire.
I am going to be sharing BRAND NEW material that has never been seen or heard in the "approaching women" arena.
Here is just some of the information and knowledge you'll learn at this once-in-a-lifetime event:
Learn the qualities successful, confident men possess that naturally attract beautiful, sexy women . . . and how to quickly and easily bring out those hidden qualities in yourself.
Do you ever notice that your mind is trying to 'trick you' out of success with women? I am going to teach you a proven way to break free of those deadly limiting beliefs which are holding you back from meeting and dating the hot women you desire.
Learn the 3 simple actions that will make your presence felt immediately, and will trigger instant attraction without ever speaking a word.
Do you ever feel that women just don't seem interested? I will show you how to become a master conversationalist that will have women hanging on your every word.
Do you ever ramble in conversation? Learn ONE SIMPLE technique that will have her confessing things that she has never told any man, which in turn will accelerate her attraction to you.
Learn how to naturally get attention from women, without having to demand it.
Discover the rare secret of how to get others to open up to you (HINT: It's not what you say, it's HOW you say it). This is the ultimate key to success for myself.
How to eliminate all feelings of 'nervousness' and build an abundant dating life for yourself.
How to eliminate 'approach anxiety' forever.
How to turn heads and get everyone to notice you EVERY time you enter a room.
The one technique that will eliminate doubt and fear, and will trigger confidence EVERY time.
How to train your mind to learn from your mistakes, and turn a negative into a positive.
Learn how to command the respect and the attention of others.
Learn how to build attraction and create anticipation through non-verbal communication.
How to make her feel curiosity and fascination towards you before you speak.
A step-by-step plan that will ensure your results by this summer!
How to be naturally funny based on who you really are, and how to let that funny out. (we all have a funny side, sometimes it's just deeply, deeply buried…)
How to stop "future thinking," and how to be 100% present in the moment.
How to create your own personal stories to share with woman so they feel attracted to you.

How to give 'good phone,' and how to ask her out so she is excited about hanging with you.
How to create instant intimacy by learning "the nickname secret."
How to master the art of touch, and how to escalate sexually with words, actions and (most important!) non-verbal communication.
How to create your own unique and powerful personality so you never wonder about what to say or use any canned routines again.
How to turn friend zone into girlfriend zone.
How to find your smile, and how to always appear confident and sexy by using your smart phone. This one is going to redefine what smartphones are all about forever!
Great places for a date.
How to turn her into "the one," and how to maintiain the excitement in a relationship
Role playing with a panel of women on key issues like delivery, and what your body language conveys to the opposite sex.
And MUCH, MUCH MORE!
"You Have Changed My Life And Helped Me Become Aware Of The Potential Of How Great Life Can Be"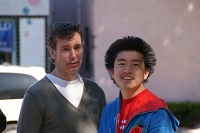 "David, you're the best teacher I've ever had.. You never get frustrated and you're very patient with the people you're working with.. And you creatively find ways to get across a message or lesson through to the people you're teaching heads.
I loved the boot camp, but I especially loved the Art of Communication Seminar. The boot camp brought me to another level in socializing. After the boot camp, I was able to connect deeper with more people.. my family relationships got better, my work was better and I'm much happier. I went on more dates in the last month than my whole entire life and am now in a happy relationship.
Things started to click in my head at the seminar though. More than how things clicked at the boot camp. All the ideas you were talking about, all the role playing we were doing. I payed more attention to everything that was going on at the seminar than the boot camp. I started to realize that what we were doing then and there…. and what we were learning completely related to every moment in our daily lives. The seminar showed me what makes a master communicator, and the blueprint to becoming a master communicator. Thank you so much David, you have changed my life and helped me become aware of the potential of how great life can be."
Johnny T.
Lakewood, CA
"The Art of Communication Seminar Can Increase Your Chances Of Meeting Women Tenfold"
"David's Art of Communication seminar was a game changer for me.
While I don't have a problem picking up some types of women, I have a real problem closing the right type of quality women. (I get tongue tied because I am so anxious to finally meet the right one.)
As a business owner in his 40's, my social circle has dwindled. I am able to start conversations in daily life but often can't close the deal or dig deeper. At the seminar, I learned very quickly how to extend conversations in a way that hooks them deeply rather than boring them to tears.
The Art of Communication seminar can increase your chances of meeting women tenfold and you will wish you had done this when you were younger. If you are young, be prepared to meet amazing women regularly (online and in real life). If you are older, be prepared to relax and start to enjoy the process again.
When you start getting results like I did – Saturday night of the workshop I "hooked up" in a lounge bar using 3-4 of the exact techniques I just learned – you will find it starting to just happen more and more often. As I know from selling my web services, when you are on a roll in sales it is a domino effect. People want to be with people who are confident, whether in dating or sales.
One thing I was worried about was feeling like I was joining some pick up artist clique that did cheesy things. I won't do any magic tricks, wear a floppy hat or an overly wild shirt to pick up women.
This is the main reason I won't consider other PUA type companies and why David is such a revelation."
John M.
Boston, Mass.
"Being Able To Relate To The Other Guys In The Seminar Made The Whole Experience Much More Rewarding And A Lot Easier To Speak And Share Without Fear."
"I just wanted to tell you I had the best weekend of my life this past weekend with you and the guys at the Art of Communication Seminar. I really appreciate and admire your passion for what you teach… and LIVE. Your passion is so infectious and motivating. A very inspiring past couple of days.
The guys in the class were great, and I loved the camaraderie. I normally don't have much "dude bonding" in my life. In fact I don't ever think I have. Being able to relate to the other guys in the seminar made the whole experience much more rewarding and a lot easier to speak and share without fear. For days up to the seminar I couldn't sleep because I was so nervous and anxious about what we'd be doing in seminar but you and the guys made the experience relaxed and fun. The personal attention and the positive positive and constructive feedback was invaluable. The group class really felt very personalized. I couldn't be happier about what we covered, discussed and shared.
Add to that some gorgeous weather, the fact there were beautiful women everywhere, the farmer's market experience, a few celebrity sightings, great music and food and it was unlike any other weekend I've ever had."
Rajen S.
Seabrook, TX
This The Art of Communication And Seduction Seminar is jam-packed with new breakthrough discoveries that will help you eliminate the approach anxiety, self-doubt and FEAR that are destroying your chances with women. Transform yourself into the powerful, confident attractive man that every women is desperately looking for!
Join My Groundbreaking 2-Day Dating Seminar NOW… There Will ONLY Be Four of These Events This Year!
Here's what you get in a nutshell: 2 full days locked in a room with me, David Wygant.
Saturday (10:00am – 6:00pm)
Saturday is all about overcoming any communication obstacles that have prevented you from suceeding with women.
I know from 30 years of personal experience the best guys with women are also the best conversationalists. My goal is to teach you everything I know about how to be a master communicator because when I learned how to communicate with women on an authentic, passionate level, my dating and sex life exploded.
The first day is spent with me and a woman coach who will walk you through tons of day scenarios and exactly what you should be doing to achieve success with women. This is done with role playing, and we record everything, so afterwards I can personally show you what you did right and wrong and help you make immediate changes.
Everyone will get a personal recorded breakdown of how to communicate with women in everday situations. You'll pick 4 places you desire to meet women, and through the power of video and role playing, I will teach you how to create openers in each situation. We'll go over everything – from voice tone to story telling and body language – and everything in between.
Imagine having a personal video with me critiquing and teaching you – and having this amazing tool available whenever you need to review it!
That night you and a partner will head out for a night on the town with several custom tailored exercises you both need to accomplish before the night is up. This allows you to go out on the town and practice everything you just learned, while it's still fresh in your head.